Facts About Late Actress Pat Woodell – Remembering Legends
Published Tue Jul 16 2019 By Akki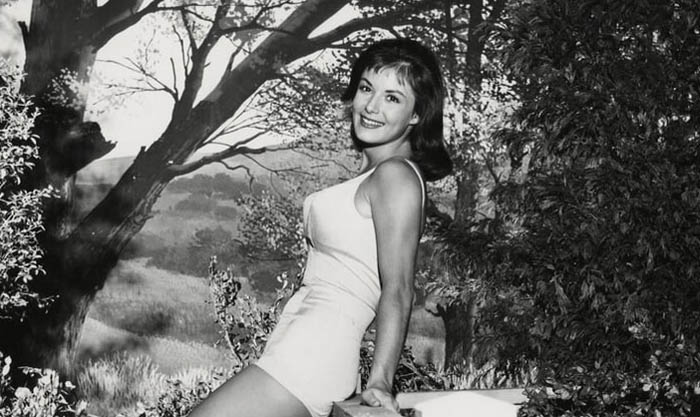 Pat Woodell was an American actress and singer, who had contributed over ten years in the entertainment industry, where she was part of hit film like; The Roommates (1973), The Woman Hunt (1973) and The Twilight People (1972).
Woodell was born as a Patricia Joy Woodell on July 12, 1944, in Winthrop, Massachusetts, USA.
Here are 10 facts about Pat Woodell.
Cause of Death
The legend actress Pat Woodell died on September 29, 2015, at the age of 71, due to cancer at her house in Fallbrook, California, the USA as stated in Washington Post, as reported by her husband, Vern McDade, where she battled cancer for more than 20 years.
Net Worth Before Death
Pat Woodell was very successful throughout her career as an actress, and singer, where she managed to accumulate a massive net worth $950,000 before she passed in 2015.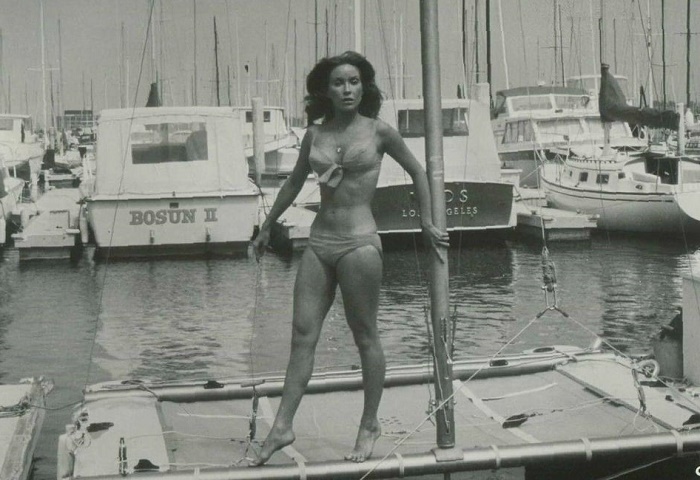 Gary Clarke - First Husband
Gary Clarke is an American actor, who was once married to Pat Woodell, where the two tied the knot on 9th of May 1964 and lived together for 13 years until they got divorced in May 1977. The former couple was in cover of TV Star Parade Magazine Cover in September 1964.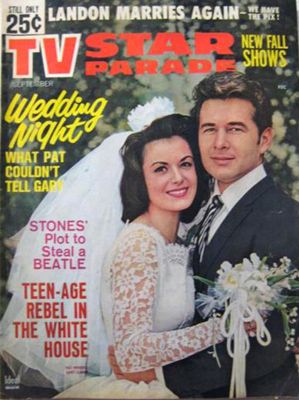 Husband - At The Time of Death
Vern McDade was the man of Pat Woodell life, where the former couple got married privately on June 22, 1978 in the presence of close friends and family. The lovebird lived a happy life together until she died on 29th of September 2015.Singer
No Kids
Pat Woodell didn't have a kid even though she was married twice.
Erhard Seminars Training
After retiring from acting career, Woodell joined with the American author Werner Erhard, in his EST seminar organization and ran business consulting firm for 35 years from 1978 until she retired in 2013.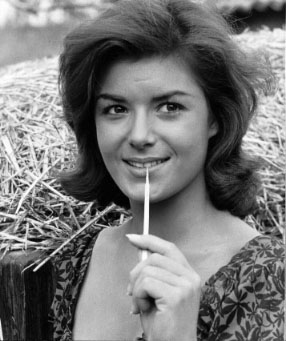 Are the Keys in the Freezer? - Book
Are the Keys in the Freezer? is a self-help book genre book published in 2015. Pat Woodell was an author to book along with Brenda Niblock and Jeri Warner. The book is available online for the reader, where it cost around $14.60 foreTextbook and $5 for paperback on Amazon.com.
Acting Retirement
Woodell retired from acting at age 29 in 1973, where she was last seen on CBS TV series 'The New Perry Mason' episode 7 "The Case of the Murdered Murderer' as Jenny. The episode aired on 28 October 1973, where the show was based on Mystery and Crime.
TV Appearance
Pat Woodell debut on screen in 1962 with a role of Gail Evans in American Broadcasting Company western TV series 'Cheyenne'. In the same year, she worked in the adventure crime show 'Hawaiian Eye' as Suzee Walters.
Later on, she started to appear on TV series such as 'The Gallant Men' and '77 Sunset Strip' before landing the role on "Petticoat Junction."
Petticoat Junction
Petticoat Junction is an American sitcom series created by Paul Henning, where the stories follow the mishap of the Shady Rest Hotel family staff and their neighbors of Hooterville.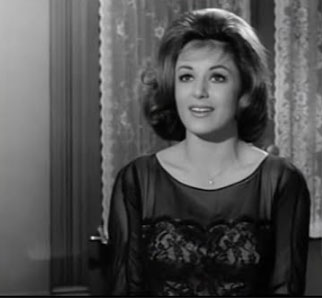 Woodell played the role of the brainy sister Bobbie Jo Bradley over 74 episodes for two seasons in the form 1963-1965.
Singing Career
The Roommates actress was a singer, who was very famous for single hit 'Somehow It Got to Be Tomorrow Today' released in 1965. She had also performed over 11 episodes in 'Petticoat Junction' including; "Kate for Mayor", and "O Promise Me".
Woodell had also toured as part of comic Jack Benny's show, where she also recorded an album, but unfortunately, she failed to achieve popularity as a singer. In 1964, she also performed with the group the Ladybugs on "The Ed Sullivan Show".
Visit Glamour Path for more Celebrities Fun and Facts.
-->