Nobody Told Me This About Pasquale Rotella - Facts About Insomniac Founder
Published Sun Apr 09 2023 By sush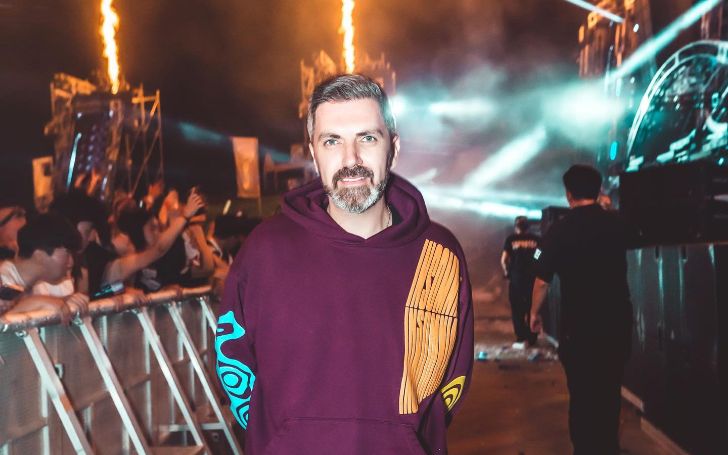 Pasquale Rotella is a businessman, philanthropist, and film producer. Moreover, he is also the founder of the music event-promoting and distributing company named Insomniac. And so, he is a man who has been dedicated to creating the most extraordinary live music experience.
Listed as the 2nd most significant person in EDM by Rolling Stone, Pasquale has also made it in the Billboard Power 100 list in three consecutive years 2013, 2012, and 2015. And so, he has also been labeled by the magazine as a top "EDM Power Player".
However, though he may seem like a sophisticated personality with a highly ritzy life, his life didn't always look like this. So, let's take a look at the life of the CEO of Insomniac.
Early Life And Education
The founder of Insomniac, Pasquale Rotella is an American national who hails from California. He was born on August 8, 1974, in Glendale, a city in the San Fernando Valley of California.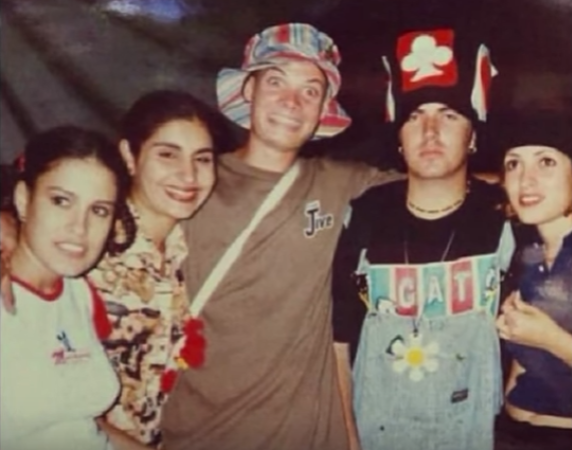 He was born to his father Vincent Rotella and his mother Irene Rotella. As reported, his father, Vincent is a businessman and their family used to run a store. Moreover, his family had Italian descent. However, not much is known about his family background, his upbringing, and childhood. It's also the same with his educational background.
Pasquale Started Off As A Dishwasher And BusBoy
Did you know that the founder of the Insomniac, Pasquale Rotella started as a Dishwasher and busboy? If you have never been such a big fan of his, you might not know and it might be news to you. However, it is indeed true.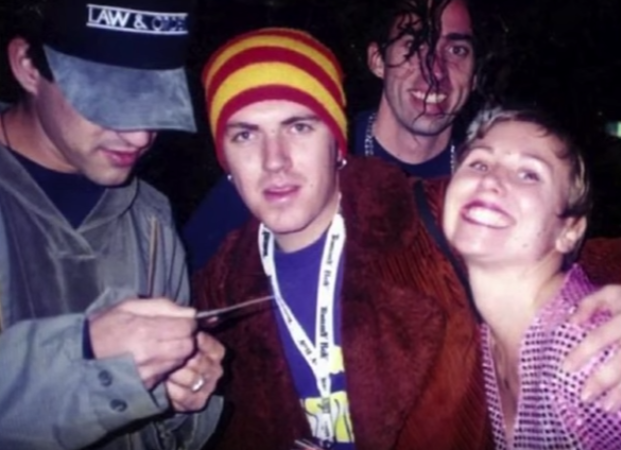 Though it doesn't seem that the businessman has ever talked about being at a low point in his life, he has put about this in his LinkedIn. According to Pasquale's LinkedIn profile, he worked as a dishwasher in 1983 in Mao's Kitchen, an Italian restaurant.
Moreover, at the same time he was a dishwasher, he also worked as a busboy. Since he has never talked about it, there's no guessing how it must have been. But he must have been having a hard time making a living. However, after three years of working as a dishwasher and a busboy, he left these jobs in 1986.
A Brief Summary Of Pasquale's Career Journey
Six years after leaving his jobs as a dishwasher and busboy, Pasquale started Insomniac, a company for innovative music festivals and events with immersive multisensory environments.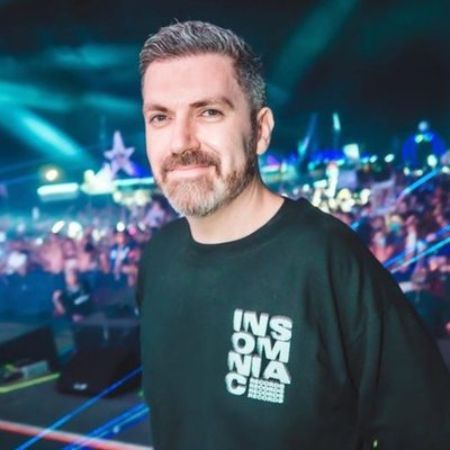 According to Pasquale, he was inspired by the Los Angeles underground dance music scene of the early 90s that he attended. Moreover, he held the first events of the company in a warehouse venue with just 300 people. He started hosting and organizing events at a new warehouse each week.
Then, Pasquale joined as a partner with the Park on Fremont, a gastropub in 2013. And since then, he has been serving as such. Pasquale also partners with Commonwealth in Las Vegas, Nevada. He has been serving so from 2012 to now.
Marriage And Divorce With Holly Madison
If you have been a fan of Pasquale Rotella or have been watching him closely, you must know that he was married to Holly Madison. She is an American television personality, model, and former Playboy Playmate. Moreover, his ex-wife, Holly is also famous for being in a relationship with an American publisher, Hugh Hefner.
According to sources, Pausquale and Holly were together since 2011. After dating for two years, they welcomed a baby in March 2013 and eventually came to a decision to exchange rings. And so, after just a few months of welcoming their first baby, the couple got married on September 10, 2013. Moreover, the couple got married in a dreamy style in Disneyland in Anaheim, California, after the park closed.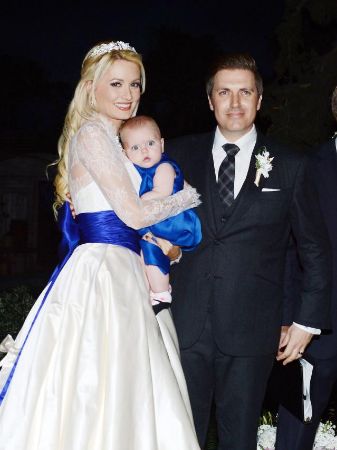 Pasquale and Holly looked lovely together. They shared their adorable moments with their fans. And so, both of the personalities' fans supported the couple. However, unfortunately, the couple broke up after five years of marriage.
The rumors of the couple separating was already in the air. And in September 2018, the couple finally announced that they were already separated and had filed for divorce. Moreover, their divorce was finalized only in February 2019. He announced it through a post on his Instagram. He also wrote the following caption:
It is with love in our hearts and a deep respect for one another that Holly and I have amicably made the decision to separate."
Kids: Co-Parenting His Kids With Holly Madison
Pasquale is the father to two kids. When he was still married to model, Holly Madison, the couple welcomed a daughter and a son. The former couple, Holly and Pasquale welcomed their first child, a daughter named Rainbow Aurora Rotella on March 5, 2013.
As already mentioned, the couple had already welcomed their daughter before their wedding. So, at the time of their wedding, their little daughter was already six months old. Then, three years later, Pasquale and Holly welcomed their second child, a son named Forest Leonardo Antonio Rotella. He was born on August 7, 2016.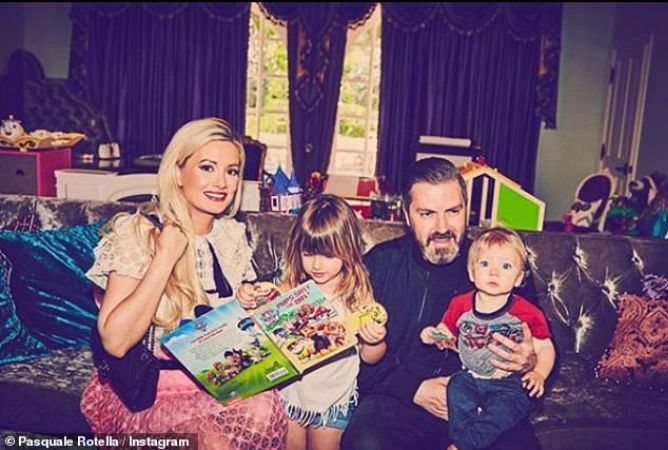 However, now that the couple has separated, they have decided to co-parent the kids. Pasquale wrote that they were going to do their best to co-parent and bring up their children in the same post where he announced his separation from Holly. He wrote:
"First and foremost, we are forever partners and parents to two beautiful children and are fully committed to raising them in an environment filled with love and positivity. Holly is a talented woman and a beautiful soul. We remain the best of friends while co-parenting and continuing to support one another in our respective passions in life. ️
Rumored To Be In A Relationship With Lexus Amanda
Pasquale is rumored to be having a relationship with the American singer and artist, Lexus Amanda. As per the rumors, the couple has been together since 2020.
As for the reason for such rumors to start, both of them were posting pictures of themselves on their social media. They also shared a picture of them enjoying events like Halloween together. In their Halloween picture, they were dressed as Johnny Depp and abused Amber Heard. Since the post seemed to be making fun of domestic abuse and encouraging it, they got hugely criticized by the internet and they immediately took the picture down.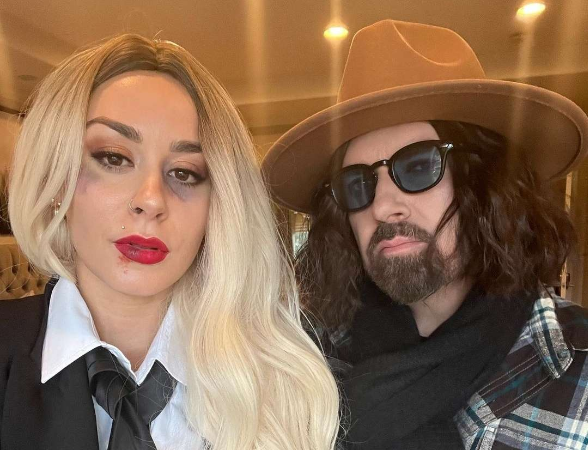 However, none of the parties ever talked about their relationship. None of them ever confirmed the status of their relationship; however, neither of them denied the rumors as well. And so, some sources state that the couple is still together. However, there's no saying if both of them are still together since they don't pictures these days. And so, most believable case is that they broke up.
Controversy Of Embezzlement And Fraud
Back in 2011, Pasquale got into a controversy over embezzlement and bribery. At the time, he and his promoter Reza Gerami were accused of paying $1.8 million to Todd Destefano. The benefactor was the event organizer of the Coliseum and the sum was paid in exchange for lower rent and also better access to the site.
And so, in 2012, Pasquale was charged with 6 counts of offense. The offenses included charges of graft, fraud, and embezzlement. He was also accused of embezzlement of around $2.5 million and bribing Los Angeles officials in order to secure their agreement to allow illegal activities at Insomniac-sponsored concerts and events. However, all the charges against him were already dismissed by 2016 with evidence of mishandling.
Moreover, he also pleaded no contest. And so he was charged under the single misdemeanor charge of conflict of interest. And so, he was charged with $150,000 and three years on probation.
Net Worth
As per Celebrity Networth, the net worth of Pasquale Rotella is estimated to be over $50 million. As already known, he is the CEO of Insomniac which organizes various music festivals and events throughout the year in various locations.
Moreover, he is also the creator and operator of the Electric Daisy Carnival, the signature event of the company. The carnival lasts for three months since June and upholds massive concerts, and collects a massive amount of people. Not only that, it collected over 400.000 people in less than three days back in 2015. And so, he has earned much from his company and the Carnival.
Real Estates Of The CEO Of Insomniac
As per Celebrity Net Worth, Pasquale bought a property measuring 2.7 acres, in Las Vegas back in 2013 for $3.475 million. A year later in 2014, he bought a home for $7.1 million along with his former wife, Holly, in the Hancock Park neighborhood in Los Angeles. However, after two years. they sold the property for $8.3 million, making a profit of $1.2 million.
Later in 2018, Pasquale also bought a mansion in the same neighborhood of Hancock Park in Los Angeles for $8.7 million. Then again, two years later, he listed the property for $12 million in 2020. However, reportedly, the deal was made for $10.3 million and he sold it.
Height&Weight
The entrepreneur, Pasquale is a fine man. He stands at an average height of 5ft 9 inches (175 cm). He is a dark-haired man with dark brown eyes that seem black.
Similarly, he is a well-built man with a muscular body and good proportions. And reportedly, he weighs around 70 kg (154 lbs).
Social Media Handles
So, for the new fans of Pasquale, the question is if he is available on social media platforms. Rest assured because he is active on all sorts of famous social media platforms.
On Instagram, Pasquale is active as @pasqualerotella. Moreover, since he communicates with his fans and followers, he has a big community on the platform with over 522k followers.
Similarly, he is also available on Twitter under the same username as @PasqualeRotella. However, he has a comparatively lesser presence and has just over 218.5k followers. And if you're wondering about his Facebook, he is also active on the platform. And his official Facebook page has over 294k followers.
Follow Glamour Path to find out more interesting articles on celebrity biographies, relationships, and riches.
-->