Canadian Actress Pascale Hutton - Who Married Danny Dorosh?
Published Sun Feb 12 2023 By sush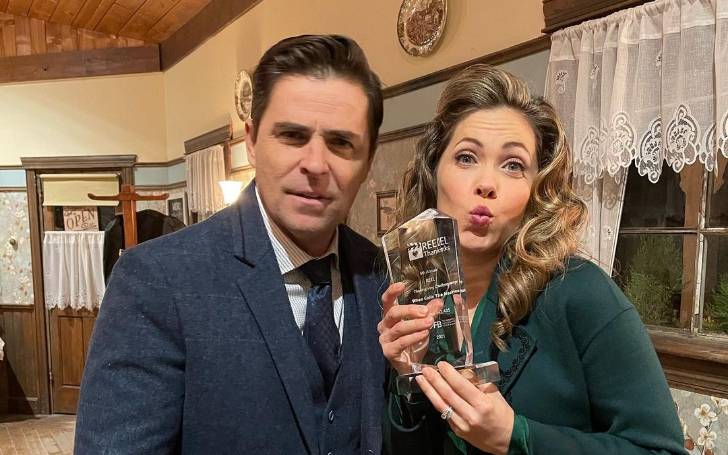 Pascale Hutton is a Canadian actress best known as a Hallmark actress. She became popular after starring in When Calls the Heart as Rosemary LeVeaux Coulter. And now the show is about to return for its season 10, she has once again become the talk of the town.
With Pascale's character, Rosemary LeVeaux Coulter getting pregnant, the internet was shaken and has been excited for her return to television. And those who weren't familiar with her are also trying to collect some information about her. So, if you're one of them, you've come to the right place.
Net Worth
The net worth of Pascale Hutton is estimated to be over $5 million. She has been in the film industry for over two decades now. And she has played in some of the most prominent shows and movies. So, there's no question that she owns that "GUCCI" bag.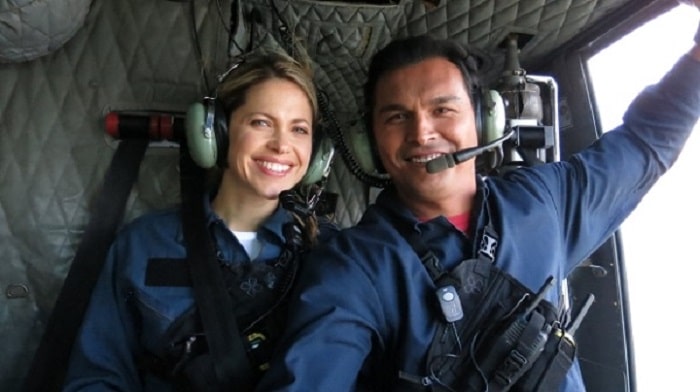 Moreover, as an actress, she has made numerous appearances on other shows besides her recurring roles. Also, her husband is a former actor and producer who also has a net worth of over $1.2 million. So, she lives quite a comfortable life with regard to riches and luxury.
Early Life And Education
If you didn't know, The When The Heart Calls actress, Pascale is a Canadian national. She was born on 14 June 1979 in Creston, British Columbia. As per the sources, she was born to her father, Ian Hutton, and mother Elizabeth Hutton. Moreover, she was born into a Christian household.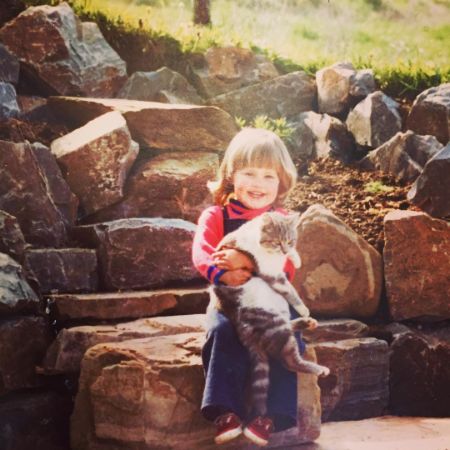 Moreover, sources also suggest that she is a single child. Regarding her education, she is a graduate of the University of Alberta. According to sources, Pascale grew up with an interest in acting. And she reflected on her interest in acting and graduated with a BFA degree in acting.
Married To Danny Dorosh
The beautiful hallmark actress, Pascale has already tied down the knots. She is married to her husband, Danny Dorosh. Well, if you've watched The 4400 (2004) or Food For The Good, you must know him. Because Pascale's husband, Danny, is also a Canadian actor and producer.
Reportedly, the couple got married on September 6, 2002, in a romantic inclusive wedding with just their close friends and family. Talking about how the couple met, their first meeting feels like a story straight out of a Wattpad.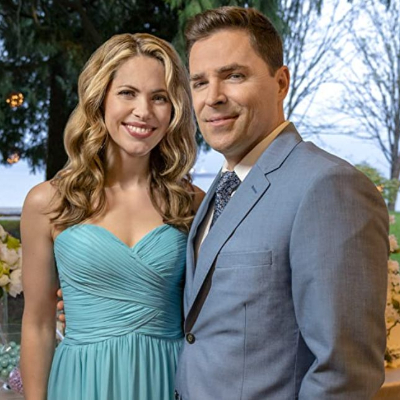 According to sources, Pascale met Danny when she was just 18. Moreover, her husband, Danny, straight out said that he would marry her someday on their first meeting. Though their relationship timeline after that is yet to be revealed, it's obvious that they eventually fell for each other. While it was love at first sight for Danny, Pascale fell for his personality and reciprocated his love.
Mother Of Two: She Keeps Work Local For Them
If you didn't know, the famous hallmark actress, Pascale Hutton is the mother of two kids. You wouldn't have guessed with her gorgeous beauty. You'd wanna know that she has two sons. However, she has given little to no exposure to her kids in the media. She must want to protect her kids from the overwhelming and darker side of the media.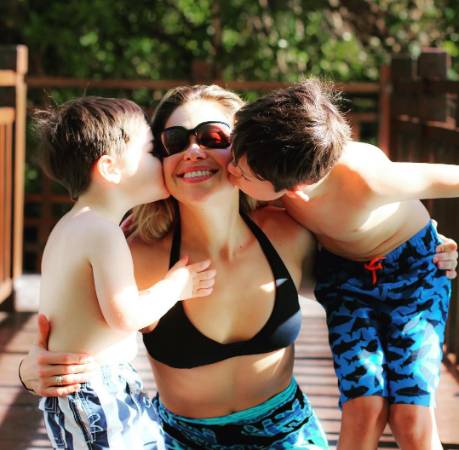 Moreover, Pascale is a very loving and responsible mom. As per her interviews, she tries to make the most time for her family. Moreover, she also revealed that she tries to keep her schedules as local as possible so that she could meet with the kids as much as possible. According to her, she does that because she believes that there's no substitute for a mother.
I know, it is true. And this business does pose a lot of challenges for families. But I've also made quite a conscious decision to try to keep all of my work local. In my earlier days, before kids, I would travel a lot more for work. Now if a job comes up that is in Vancouver, it's automatically more appealing to me than one that is going to film elsewhere because your kids need you. They need YOU. There's no substitute for you. There's no substitute for your time, your presence, your love. There just isn't. Being home and being present with them is the most important thing.

-Pascale Hutton
Pascale's Career Had A Rough Start
Pascale is now one of the most recognized personalities in the industry as a Hallmark actress. However, she didn't have much exposure before she got work in When Calls The Heart. And she was pretty much a struggling actor with a struggling career.
Pascale started her career in the entertainment industry with the television series Hollywood Wives: The New Generation in 2003. And a year later, she made her film debut with the film Ginfer Snaps2: Unleashed in 2004 with her character named Beth Ann.
After her film debut, she made her appearance in numerous other projects like The Days, A Simple Curve, The Art of War II: Betrayal, Shred, Cats & Dogs: The Revenge of Kitty Galore, Dead Like Me & Life as We Know It in the same year. Later on, she also made appearances in television shows like Sanctuary, Royal Pains and Arctic Air. And after all these works, she finally got her career breakthrough with When Calls the Heart.
She also made her appearance in the movie, S.W.A.T.: Under Siege. She played one of the leads named Carley in the movie in 2017.
Pascale Is A Cat Person
Pascale revealed on her social media that she is a cat person. Moreover, she posted a childhood picture of her stating that she grew up around lots of stray cats that found their way to her house. And having grown up around them, she picked up her first kitty when she was still too young to take care of them.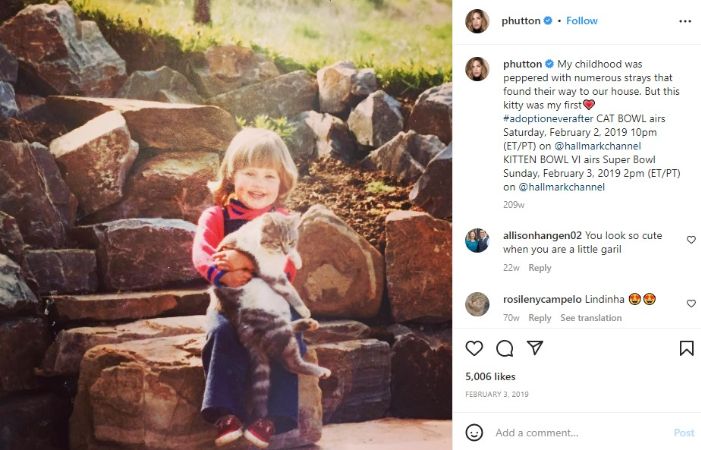 Pascale's Husband Helps Her Balance The Household
Though being a celebrity is great, you all should know that it's tiresome. And when you're a woman in the industry, you have to manage your work along with balancing the household. Well, the same goes for Pascale. However, she stated that her husband likes to maintain the household for her.
According to Pascale's interviews, she has a very supportive husband who assists her both personally and professionally. Moreover, he likes to take care of their house and kids when Pascale isn't available due to her busy schedule. She said:
I have an incredible support network who helps maintain the balance of our household when things are crazy and I am working a lot. My husband is the most incredible man in the world.
As per Pascale's interview, her husband, Danny is a great man who loves his wife and kids. And of course, she is a lucky woman who has got a hold of a man who would do that for her. Moreover so, when she is in the industry.
Height, Weight And Physical Appearance
The beautiful blonde actress, Pascale stands at a height of 5ft 6 inches (167 cm). And according to sources, She has a gorgeous body of measurements 35-25-36. Also, she reportedly weighs around 57 kg.
Moreover, Pascale has beautiful blue eyes which complement her blonde hair and fair skin.
Social Media Handles
Pascale is one of the beloved personalities of the internet so of course, she has to keep her presence on par. She is available on both Instagram and Twitter to keep her presence intact. Moreover, she also connects with her fans and lets them in on her projects and activities.
On Instagram, Pascale is available as @phutton. She has quite a considerable presence on the platform with over 218k followers. Similarly, she is available as @HuttonPascale on Twitter. However, she has a comparatively fainter presence with just over 42.3k followers.
Follow Glamour Path for more interesting articles on celebrity biographies, relationships, and riches.
-->