Paris Roxanne/ Dylan – American Model and Instagram Hit
Published Mon Jul 15 2019 By Akki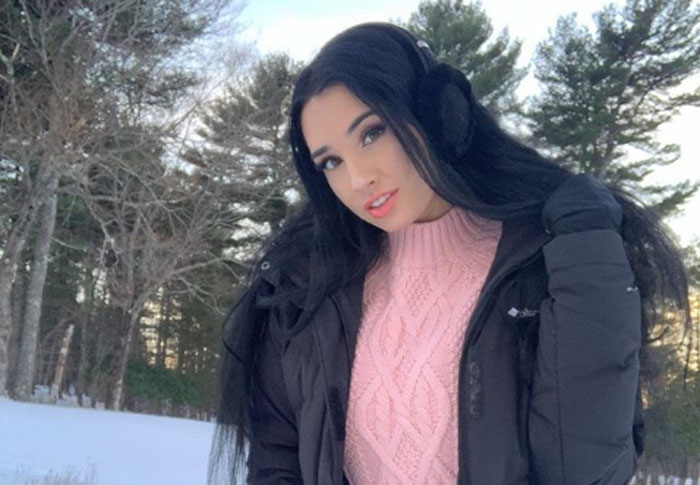 Paris Roxanne is a dream girl of many men, her sizzling hot body figure, spin man's head around when they had look at her. She is a model based in Palm Desert, California, who is best known for catfish scandal with NBA player Chris Andersen.
Roxanne was born as Paris Dylan on February 24, 1994, in Riverside, CA in the United States.
Here are 10 facts about Paris Roxanne aka Paris Dylan.
Net Worth
Paris Roxxane has a net worth of $300,000 and her main source of her income is her professional career as model.
The average american model earns around $88,036 yearly as state in the Glass Door, where they can earns from 72,000 to $139,000 depending upon agencies and their experience. In addition, she also collect cash from appearance in shows, events and programs.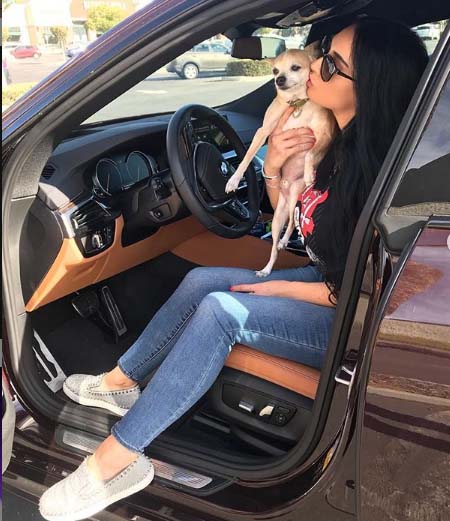 Don McLean - Boyfriend Love
The man whose smile make Paris Roxxane happy is nor other than her boy friend Don McLean. Don is a 73 years old American singer and songwriter, who has given single hit like 'American Pie' and Tapestry.
Roxanne and McLean, the lovebirds has been dating since 2016 and had a strong bond, where the duo often post picture of beautiful moment on their social media.
60's music
Paris Dylan is crazy about 60's music,especially of Bob Dylan and Don McLean, which lead the beautiful girl fall for 73 years old American folk singer McLean. Her life revolve in lavish travelling different places with her boyfriend attending music festival and concert.
Modeling Career
Paris Roxanne took her footstep into modelling at the age of 17 using social sites as a platform such as; Instagram, Twitter and Facebook.
Dylan is a freelance model, who does professional shoots, mostly bikini and lingerie, where her pictures has ended up on big entertainment websites such as the CHIVE, MAXIM and Playboy.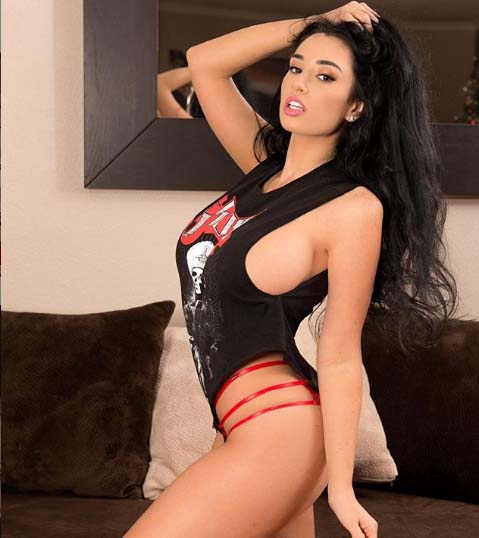 Body Figure
Paris Roxanne looks gorgeous with her 5 feet 5 inch height, where she has sizzling hot figure of 38-24-26. She has also very beautiful black hair with heart taking smile.
Catfish scandal
In 2011, Paris Roxanne came to the spotlight with involved in a Catfish Scandal with the famous NBA star Chris Andersen. She was 17 years old, when she start to have felling for basket ball player and lied claiming to be 21-years old, while interacting in social sites.
The sudden involvement of third person in their love messages, with threatening of raping and murdering resulted police investigations, which became biggest controversy that broke internet, which ended their relationship.
Instagram Star
Being a model, Roxanne is quite popular on Instagram with her stunning appearance and appealing figure, where she over 475k follower on her Instagram account @parisdylan550. She is fully active on Instagram with over 5716 posts till date.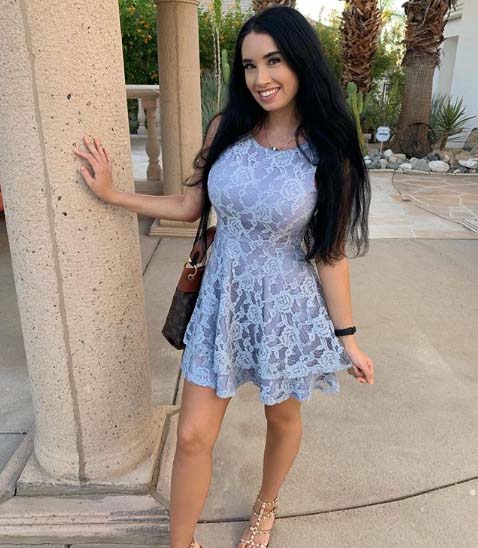 Chihuahua Love
Paris Roxxane is a dog lover, who owns a cute Chihuahua, where she mostly take picture cuddling her dog when she stays at home.
The Chihuahua is the smallest breed of dog named after the Mexican state of Chihuahua. Recently, on 23rd March she posted the picture of her dog wishes him 'National Puppy Day' on her Instagram.
TV Appearance
The beauty queen has been featured on several TV shows such as The Millionaire Matchmaker and MTV's Catfish. On 14 April 2017, she has also appeared in ABC's 20/20 in season 40 episode 35 discussing about the reasons behind her scheme.
Website
Paris Dylan has an official website parisdylanmodel.com, where you people can be member for regular post of her stunning picture that she won't upload on Instagram or Facebook. She has also online store with her nude shoot for bikini and lingerie, where her Black and Red – 16 x 20 Poster cost $23.00.
Visit Glamour Path for more Celebrities Fun and Facts.
-->