Owen Wilson's Nose Before It Broke – Is Plastic Surgery, Nose Job Rumor True?
Published Tue Jul 09 2019 By DGM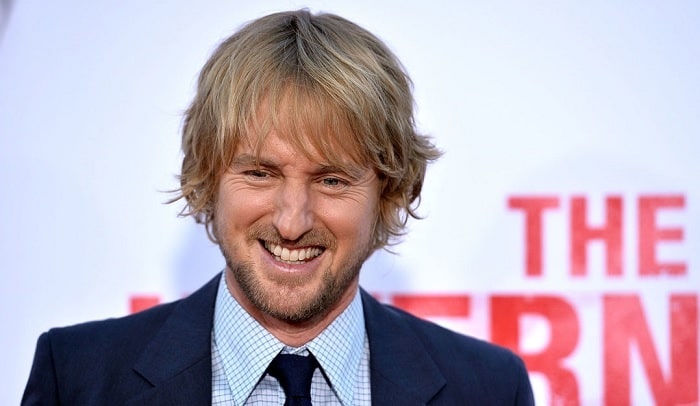 The "Wedding Crashers" star Owen Wilson remains the topic of the chat in different chatrooms and Q/A sites because of his irregularly shaped nose. His nose is very much different from us as it is of an unusual shape unlike how the nose actually should be.
Owen has been very reluctant when it comes to opening about how his nose became so odd. He doesn't like to tell people and media about his nose's real story.
Before Owen's Nose Broke
It wasn't always that the 50 years old (as of July 2019) actor's nose was crooked as it is currently, it was a bit regular shaped before he broke his nose. Not once, but he broke his nose twice in his early life. Here is a picture of Owen before and after his nose broke: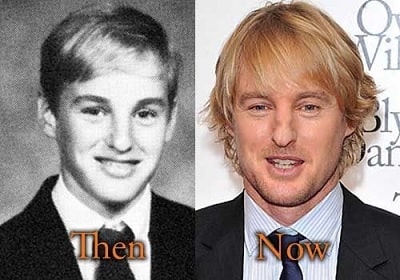 As you can in the picture, Owen's nose was very much normal in the left picture which is of when he was in school and the right picture of present where his nose is crooked and not suiting his face much. But that doesn't mean he isn't handsome, he is indeed a charming man.
How Did Wilson's Nose Break?
There have different speculations regarding how the gentleman Owen broke his nose. Some say it is because he had an accident or some say he was born like this.
But after listening to Wilson himself, he once in an interview revealed that his nose broke twice in the early stage of his life. According to him, he broke his nose once during a fight in high school and the second time while he was playing football with his friends.
How Does Owen Address The Situation?
Despite the negative comments he gets such as "You look kind of odd and disfigured", Owen hasn't let them get in his head. He says that his nose wouldn't have been that great if it hadn't been broken. This is kind of a true fact because he has gained a lot of popularity because of crooked nose. The schnoz has been able to make him famous in the industry both in positive as well as negative point of view.
As Wilson is a millionaire who has a net worth of $60 million, his fans and critics have been in confusion because he didn't repair his nose structure despite having huge bank balance. We don't have any idea of the decision of the Hollywood star. It can be either his personal reason or can be some other reasons.
Did Owen Wilson Had A Nose Job/Rhinoplasty?
According to rumors back in 2016, the father of two once agreed to have his nose repaired through rhinoplasty or simply nose job. It was speculated that the "Anaconda" star was ready to go under the knife as he wanted to look smarter and handsome. But that was it, we never got to further know if he really had the plastic surgery or not.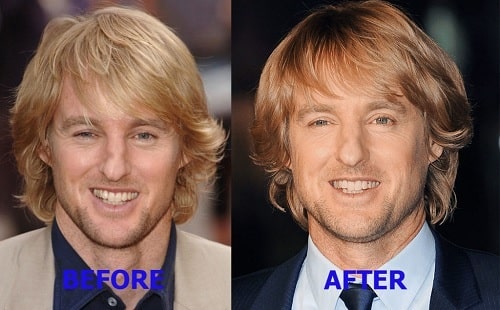 If you take a nicer look on the above-given picture, you might notice that Owen in the left picture has a nose pointed towards left and in the right picture, his nose is straight. This picture makes us think whether he really had his nose repaired through cosmetic surgery or not. What do you think?
Visit Glamour Path for more Celebrity Plastic Surgeries information.
-->