Stefano Accorsi's Son Orlando Accorsi With Ex-Fiancee Laetitia Casta - Pictures and Facts
Published Mon May 27 2019 By DGM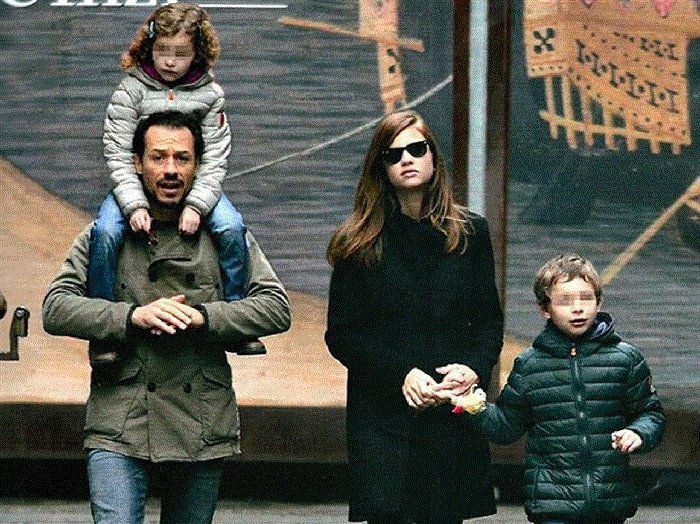 Orlando Accorsi is a celebrity baby of a famous Italian celebrity born on 21 September 2006. He is the son of Stefano Accorsi, a well-known Italian Actor and his ex-fiancee Laetitia Casta. He has a younger sister Athena Accorsi from his parents.
The name Orlando has a meaning in Italian origin which means "famous throughout the land" and also means "heroic." And Accorsi refers to "Complete and Powerful" in Italian origin.
Orlando's Parents Are Not Together
Orlando was born from his father Stefano Accorsi and his ex-fiancee Laetitia Casta. His parents' relationship lasted for almost ten years but it could not stay stable and they broke up in 2013. As for now, both of his parents have different partners i.e. his father is married to Bianca Vitali and his mother is married to Louis Garrel.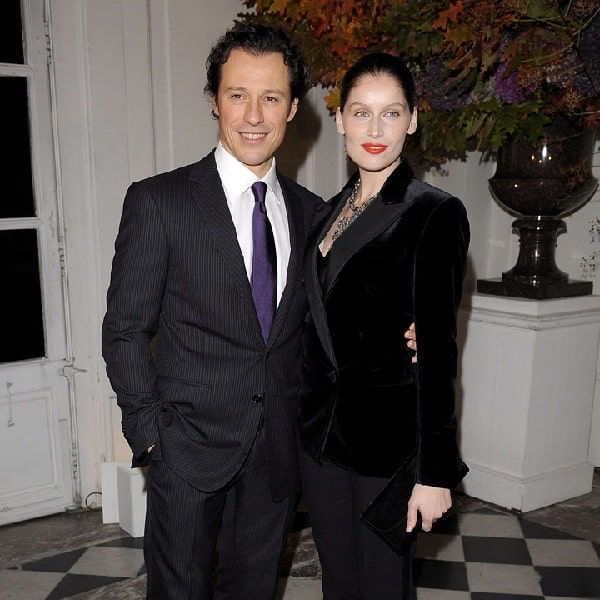 Orlando's Siblings
Orlando has a sister from his parents and two half-siblings from his mother and father with different parents.
Athena Accorsi
Athena is the younger sister of Orlando and the 2nd child of his parents born on 29 August 2009. She is the pure sister from his parents and the ex-couple's symbol of love between them.
Sahteene Sednaoui
Sahteene Sednaoui is the half-sibling (sister) of Orlando from his mother and a French photograper, Stephane Sednaoui. She is Orlando's elder sister born on October 19, 2001.
Lorenzo
Lorenzo is the youngest half-sibling from his father and his wife, an actress, Bianca Vitali born on April 21, 2017. The two years old (as of May 2019) baby boy is the first child of Stefano and Bianca since their marriage back in 2015.
Orlando Joined His Father on Earth's Day
Despite the bad influence of Orlando's parents' separation over him and his sister Athena, they seem to get along very well with their father Stefano Accorsi. The father of three, joined with his kids and taught them everything about cleanliness and saving the earth on the occasion of Earth Day. The Italian actor stated that he wanted his kids to live on a better and healthier plant.
Laetitia Casta's Son loves Spending Time With His Siblings
The 12 years old (as of May 2019) Orlando loves sharing a lovely relationship with his siblings. It seems that he and his sister Athena visit their daddy's home every weekend and play along with their half-sibling, Lorenzo. Since Stefano's separation from his ex-fiancee, Laetitia, their two children have been spending their days with both of their parents in an equal proportion.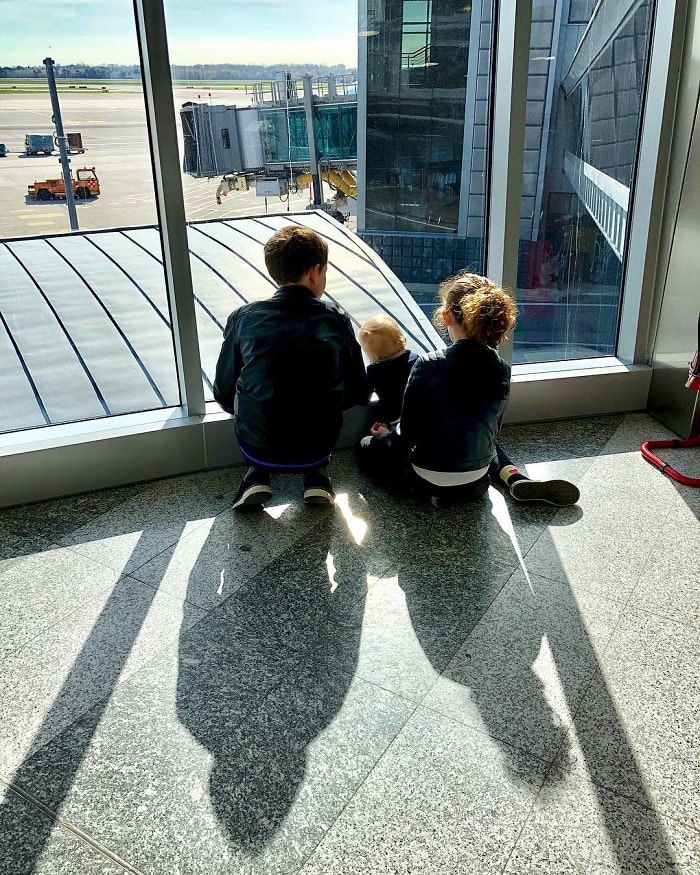 The "Volpi Cup for Best Actor" award winner, Stefano Accorsi, is happy to have a second son in his life. And his elder son also seems to be supportive and promising enough to be a lovely sibling for his younger half-brother. This is what every parents desire of in their children, isn't it?
Orlando' Dad Likes To Keep It Private About His Kids - Blurred All His Pictures
The 48 years old (as of May 2019) actor's most of the pictures with his kids on his Instagram Account are not clear. To clarify, he has blurred the portion of the pictures where his kids are positioning. We assume that he wants to keep his kids out of the limelight and keep it private about them as much as possible.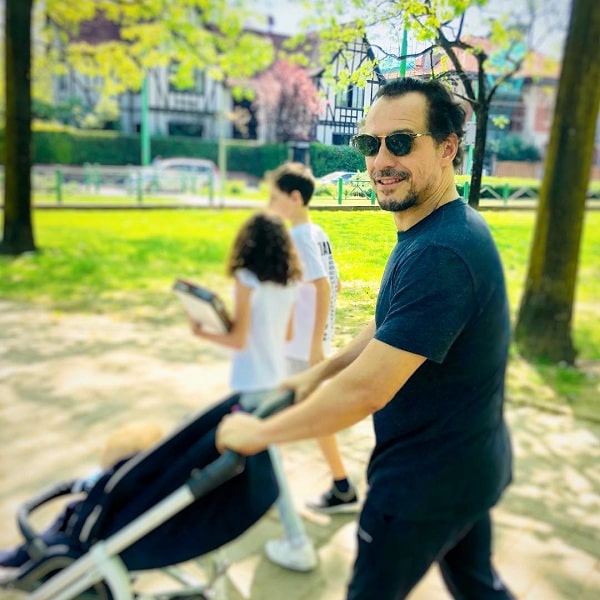 Stefano Loves His Kids
Being a father of three, Orlando's dad loves him and his other two siblings a lot. Despite of having such busy schedules, the actor takes all his kids and his partner Bianca on walks and vacations. Stefano has not let the separation with his ex-fiance influence their kids' lives. What a perfect dad he is? Orlando is blessed to have him as his dad.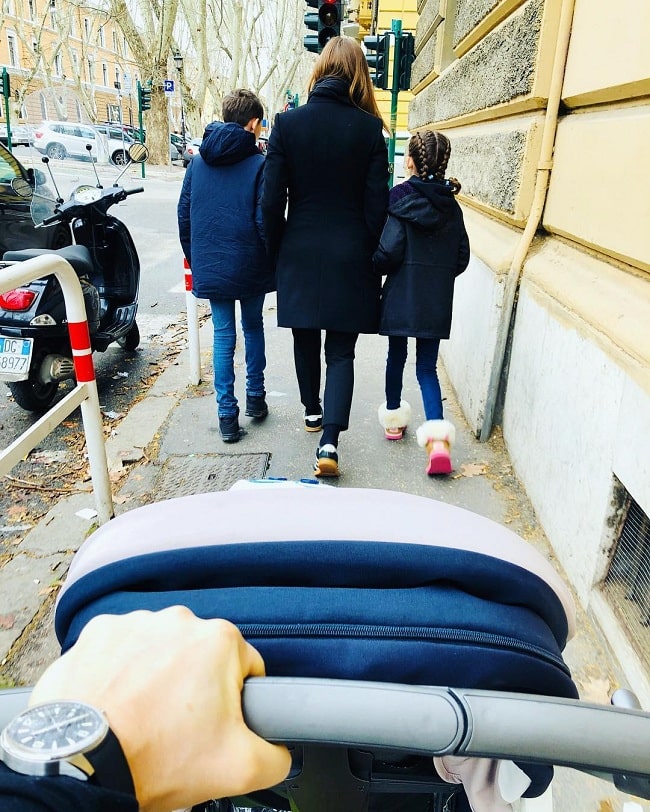 Visit Glamour Path for more Celebrities Babies and Their Information.
-->