Olivia Munn Never Admitted Plastic Surgeries – Before and After Pictures
Published Mon Oct 14 2019 By DGM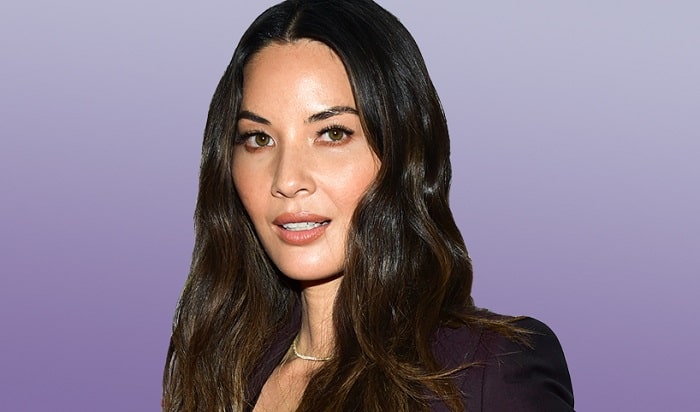 The famous American actress, the 'Ride Along 2' star, Olivia Munn has been rumored to have done a couple of plastic surgeries to enhance her beauty. She has been rumored to have done face lift and used lip fillers to make them bigger.
Munn has never admitted to going under the knife and always denies any type of rumors. Here are the surgeries that she is rumored to have done:
Olivia Munn Before & After
Olivia Munn has gone through some noticeable changes throughout her acting days in the 'X-Men: Apocalypse' to 'Dark Phoenix.' She has had differences on her face making us assume that she altered them in some manner. Here is a before and after picture of the actress: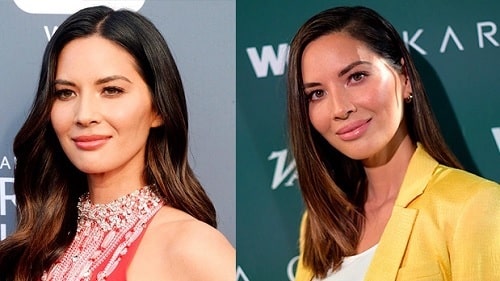 As you can see in the above given picture, the actress has experienced some minor but obvious changes on her face which tells quite a story.
Lip Fillers Rumor & Controversy
The 39 years old actress has been topic of lip fillers since last year when she appeared with a pair of puffy looking and filled up lips. It created a lot of controversy all over the social media as her lips didn't look natural and normal as before.
It was in a red carpet of the event hosted by Variety, WWD, and CFDA where the beautiful actress made an appearance with plumper set of lips.
The unusually bigger and fuller lips of the actress grabbed a lot of attention and created a huge controversy as well. Fans and haters said that she didn't look good with the puffy lips and her choice of having her lips filled was wrong. In return, Olivia let her fans knew through her Instagram after she posted some stories of her removing the make-up off her face.
Could you believe that all the dramatic alteration in the lips of Olivia Munn were just because of the makeup which she had from Mary Phillips. The over-lining makeup given by the make-up artist made it look as if the actress's lips were actually filled up. Therefore, she slammed all the rumors and speculations of using lip fillers.
Face Lift
Olivia Munn has also been topic of face lift surgery as she still has a very young and beautiful face like a teenager. Despite being nearly 40 years old, her face doesn't seem to have experienced any smile lines. Plus, her face also looks somehow tucked in some parts.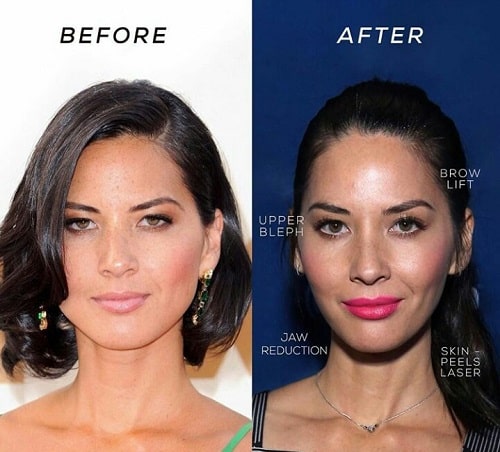 Olivia denies the fact she had any surgeries on her face. Instead, she has revealed to use acid toning procedure which helps her to maintain her glowing and shining. However, she says that the way her face looks so perfect and young is the result of endeavor to stay young and gorgeous, not any cosmetic surgeries.
Changing Eyebrows' Shape
The Oklahoma born actress Munn has also opened up that she indeed changed the shape of her eyes which kind of made her look a bit different. She is supposed to have changed her eyebrows' shape at the time when she started using acid toning on her face. She looks amazingly beautiful with all the changes that she has had.
Visit Glamour Path for more latest updates about celebrity plastic surgeries.
-->