Meet Olivia Munn's Parents – Kim Munn and Winston Munn | Photos & Facts
Published Tue Nov 05 2019 By DGM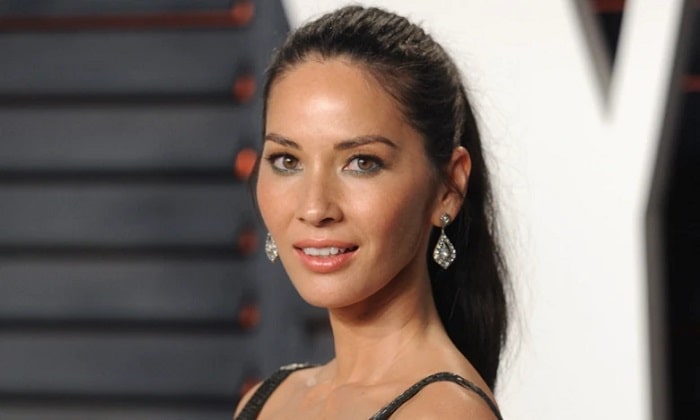 Kim Munn and Winston Barrett Munn are the proud parents of the famous American actress Olivia Munn. They gave birth to the daughter back on the 3rd of July, 1980 in Oklahoma City, Oklahoma of the United States.
Winston comes from South American ancestry whereas Kim is a Vietnam born person with Chinese roots. Here are some facts about him:
They Divorced When Munn Was Two
Olivia Munn's parents Kim Munn or Kimberly and Winston Barrett Munn weren't together for so long as they divorced when Olivia was only two years old. Though they had some real chemistry between them, they couldn't hold onto their relationship and splitted back in 1982.
Their marriage of around three years was broken after they divorced and parted their separate ways. Following the divorce, the actress stayed with her mother and raised by her.
Mother Married Another Man
After Olivia's parents separated when she was too young, her mother remarried a member of the United States Air Force because she had to take care of her daughter which was difficult for her single-handedly. And as her step-dad was an army official, her family had to migrate a lot throughout the world.
However, she spent most of her childhood on Yokota Air Base near Tachikawa in Tokyo, Japan because it was the place her step-daddy was stationed.
Kimberly had three children with the army man which includes of two sons and a daughter. James Boyd and John Boyd are her sons whereas Sara Potts is her daughter from her second marriage. But her second marriage also couldn't last longer and they separated when the 'Dark Phoenix' star was a teenager. Olivia has stated that her former step-dad was verbally abusive and very mean.
Parents of a Rich Celebrity
Winston and Kim must have been really proud of their daughter Olivia Munn because she has been incredibly successful in making a big name for herself in Hollywood. Her thriving acting career has made her achieve an astonishing net worth of $25 million which is obvious to even double up in the near future.
Father Has Been Living A Low Key Life
Munn's father, Winston has been living a very low key life ever since he divorced with her mother back in 1982. Unlike Kim, who sometimes makes appearances with her beautiful daughter, Barrett doesn't like cameras and getting all that public attention from media because of his daughter's fame. Olivia has also stated that her biological dad has barely been in touch with her and her mamma.
Mother Appeared in Long Island Medium
Back in 2016, Kim appeared along with her children including Olivia in an episode of the show 'Long Island Medium' hosted by Theresa Caputo.
Caputo basically does connections and interactions with the spirits of people that have passed away. In the episode, the host tells them some really amazing and shocking facts about them from their past. Check out the clip below:
Visit Glamour Path for more daily and latest updates about celebrity parents.
-->