Nya Lee Plastic Surgery and Tattoos
Published Tue Aug 20 2019 By DGM
The American rapper, model, and actress Tolley Ingram aka Nya Lee has gone under the knife and had plastic surgeries four times.
Lee has openly admitted about her surgeries and doesn't feel ashamed to open about them in front of people. Here are all the plastic surgeries that she had:
Nya Lee Before & After Surgery
The stripper-turned-rapper has transformed a lot throughout her profession from stripper to an actor and rapper. Whether it be her breasts or her buttocks, everything has noticeably changed quite shockingly. Take a look at the picture given below: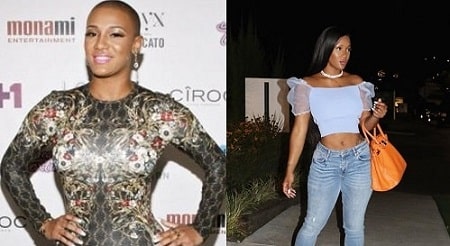 As we can easily differentiate from the above-given picture, Ingram's breasts and buttocks have changed amazingly. Plus, she had a Liposuction procedure to reduce the excess belly fat from her body.
Liposuction
The 'Love & Hip Hop: New York (LHHNY)' star has also accepted that she underwent a Liposuction surgery to remove the excess fat from her belly area. It is because she gained a lot of weight on her tummy after she gave birth to her daughter, Winner.
Therefore, as she was facing problems to lose weight naturally, she opted for the liposuction surgery.
Breast Implants & Reduction
Nya Lee has always accepted that she got her breasts enhanced through implants. As we all know, she was a stripper before becoming a reality television actress and rapper. And most of the strippers should have bigger breasts in the strip clubs. So, she had to use the surgeon's knife to get her breasts bigger so that she could fit for the job perfectly.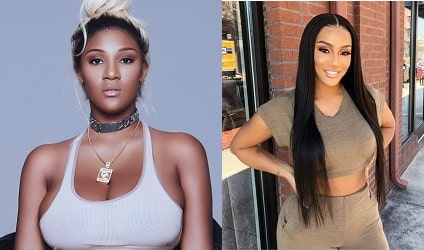 Not only breast implants, but the 'Special' singer has also revealed that she got her breast implants removed from her body. Most of her fans wondered why she removed her implants as she enhanced them for earning.
Well, it is because she no longer needed to be a stripper anymore after she gained success from her rapping and acting profession. She chose acting and rapping profession over stripping. Hence, she reduced her breasts a bit after which she got herself out of her stripping job.
Buttocks Implants
The 'What He Likes' rapper Nya Lee has openly accepted about having implants on her buttocks because she wanted them big and attractive. She even filmed herself having shots on her buttocks after which she achieved a gorgeous rear end.
But she was too happy by the job and she initially reduced them again through cosmetic surgery. She said that they were attracting a lot of unnecessary public attraction and trouble to her. Therefore, she reduced her implanted buttocks.
What does Nya Lee have to say about her Surgeries?
Nya Lee, who is worth $300,000, has always been frank about her cosmetic surgeries. She ignores all the haters and trash talkers that say her whole body is fake. Lee slams back them by saying that a person should be judged by who he or she is inside not what they appear outside.
Furthermore, she also adds that she doesn't regret having those changes done to her body and is proud of herself.
Tattoos
The sexy model has inked six tattoos on her body which are given below: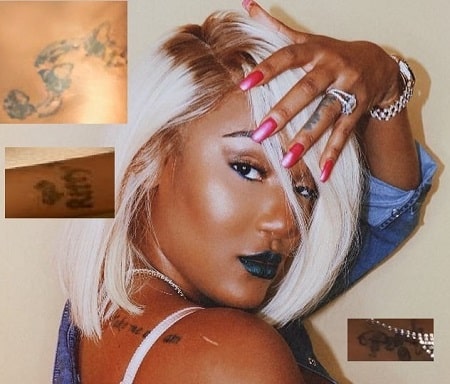 Flower on the Left Waist
Ingram has inked a floral tattoo on the left side of her waist which symbolizes femininity. In the tattoo, three flowers connect to each other and form a garland-like structure.
Writing on her Upper Waist
Tolley has also inked some sort of writing on the upper part of her right waist.
Drawing on her Right Waist
Just below the writing tattoo, the Love & Hip Hop star has got some type of drawing along with writing. The tat is not much identical because it is located near the part where her dress covers it most of the time.
Writing on the Right Shoulder
Nya has crafted writing on her right shoulder which maybe some kind of proverb.
Writing on her Right Wrist
The mother of one has inked the word 'KITTY' on her right wrist along with a flower. The flower along with the word Kitty symbolizes being a thriving female.
Writing on the Ring Finger
Nya Lee has inked an unidentified word on the ring finger of her left hand.
Visit Glamour Path for more celebrities' plastic surgeries and tattoos.
-->