Meet Noah Ritter (The Apparently Kid): Why is he so Popular?
Published Sun Feb 05 2023 By sush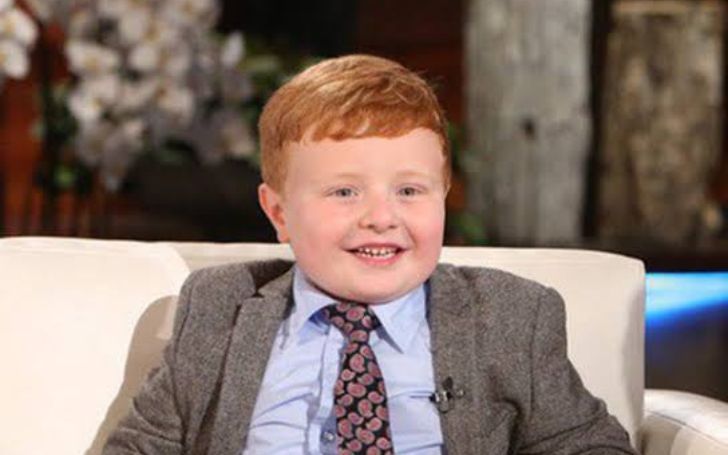 You all must be quite familiar with Noah Ritter, right? Do you feel like you've heard the name somewhere? Then, does the name "Apparently Kid" ring a bell? Bingo! And well, if you still don't remember him, in a nutshell, you've got a bad memory. Then, let us remind you about the kid.
Noah, also known as the "apparently kid" is a kid from Pennsylvania who came to fame after his interview with the local television station, WNEP got viral in August 2014. In the interview, the kid said "apparently" numerous times, on numerous occasions as he liked. And the video caught the attention of the mass public.
Moreover, he made numerous appearances on the Ellen Show. Through the show, we got to see the boy in close-up. And well, he became more adored by the public and the viewers. Now, are you curious to know more about the kid? Well, we've brought everything that you need.
Family Background: His Parents Are Separated
Noah Ritter was born on November 19, 2008, in Philadelphia. However, his family later moved to Scranton and then to Wilkes-Barre, Pennsylvania along with his mother and sister in 2014. He was born in an active Christian household. Moreover, he is of white ethnicity.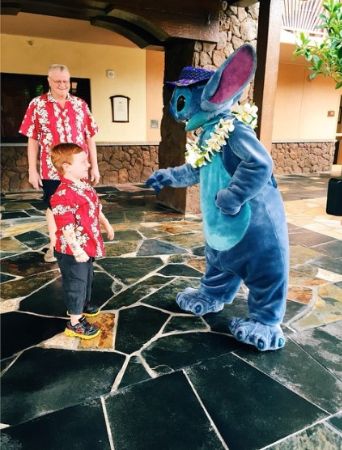 Noah was born to Matthew Ritter and Meggin Borowski. Moreover, his parents have been separated since he was a kid. And according to sources, his parents owned a chocolate-making business. And the family also actively participates in their local church activities.
Was Raised By His Grandparents
Moreover, Noah was raised by his maternal grandparents Jack and Kathy Borowski. Though it's not sure why he was raised by his grandparents, it could only be guessed that his condition at home might not have been the best, with divorced parents.
Moreover, the kid never mentioned his parents in any of his interviews with Ellen or Sofia Vergara. While, on the other hand, he talked about his grandparents every time he can. Just the action alone tells that his grandparents did a good job of raising the kid.
And maybe because Noah was raised by his grandparents, it could be seen that he shares a very close and special bond with his grandfather.
Was Just 5 When He Got The Game And The Fame
If you didn't know, Noah was just around 5 years of age, when his interview with the television station got viral. He made a scene-stealing appearance on the news at that age which was put on as the highlight of the news. Well, we might as well say that he "conquered the world" at that time.
Moreover, that is one of the reasons the public loved him so much. He was so effortlessly hilarious even when he was so small, so everybody was fond of him. Also, he spewed out whatever that was coming to his mouth at the time of the interview with the news station. And yet, he was still well-behaved and spoke better than any kids around his age would.
Is Noah In A Relationship?
Though Noah is a growing social media personality, he is single. Well, he has just reached the age of 14 which means he has just stepped into his teen years. So, him, being in a relationship is quite not the question that arises when we want to know how he is doing in his life.
Moreover, he is currently focusing on his studies and career. It's just not the time for him to get involved in relationships. And we do hope that he will wait for the right time and fall for a good partner who makes him happy and will help him get farther in his life.
What Is The Net Worth Of Noah?
Though Noah is just a kid, he has made a lot of money with his appearance on various talk shows and as a social media personality. And you'll be surprised to know that the child, we once watched having a cute interview, has made it to millions.
According to the web, the "Apparently Kid", Noah Ritter houses an estimated net worth of around $5 million. Though the information isn't exact, many sources believe that he has actually made more of a television personality.
Moreover, he is also a social media personality. So let's not forget that he earns his fair share of money from his social media as well. And well, he has now turned into a YouTube content creator. So yeah, he's doing well both career-wise and finance-wise.
Noah's Social Media Handles
The young boy, Noah is already available on social media platforms. He runs his social media with the help of the adults around him. Moreover, he has gathered a heap of fans and followers on his platform. However, it seems he hasn't been active for a few years.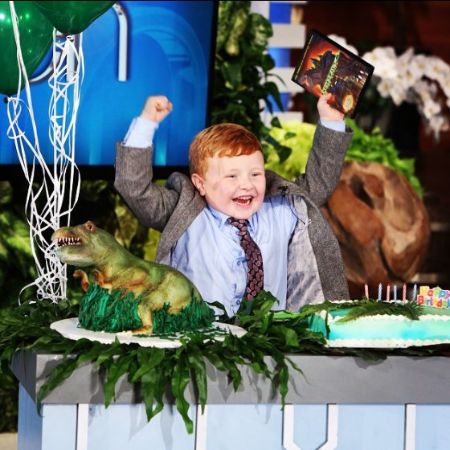 On Instagram, he is available as @noahritter. However, his last post was back in 2015. And though he hasn't posted anything for over 8 years, he has gathered over 139k followers. Moreover, people are still coming back to his posts from those years and leaving comments asking him to become active like in earlier days on the platform.
Similarly, he is also available on Twitter under the username @noahontv. However, he doesn't have much presence on the platform and has just below 3k followers. However, he seems to be active on the platform.
Noah's Youtube Handle
Now, Noah Ritter is a content creator and vlogger. He started his YouTube career back in 2016 along with his grandfather, Jack. Moreover, if you forgot, he also advertised his youtube channel on the Ellen Show. That was hilarious and so unexpected of the kid.
Noah runs his channel under his infamous nickname, The apparently Kid. Though he hasn't been active on his Instagram and Twitter, he posts pretty often on his youtube channel. Moreover, the kid has done a great job to gather over 81.2K subscribers on his YouTube channel.
Follow Glamour Path for more interesting articles on celebrity biographies, relationships, and riches.
-->