Nina Sadoski Seyfried – Amanda Seyfried's Daughter With Husband Thomas Sadoski
Published Sun Sep 29 2019 By Samana
Nina Sadoski Seyfried is the first born celebrity baby girl of the Mean Girls star Amanda Seyfried and The Newsroom star Thomas Sadoski. Nina was born on 24th March 2017.
The name "Nina" is derived from the Slavic word "Ninati" which means "dreamer" or "dream".
Parents Net Worth
Nina's father Thomas Sadoski has the net worth of $4 million. He accumulated his riches through his career as a stage, film, and television actor. Thomas Sadoski is famously known for his movies like Loser, John Wick, Wild, John Wick: Chapter 2.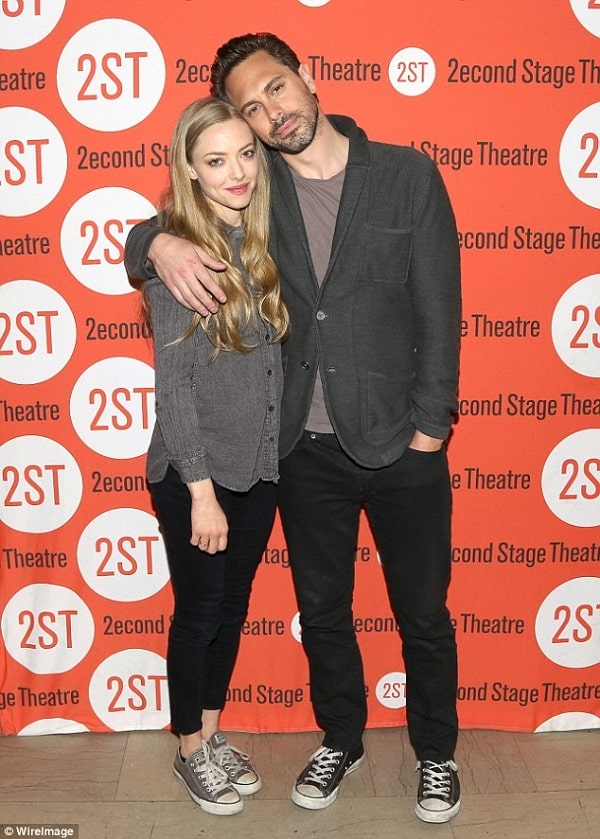 Nina's mother, Amanda Seyfried has the net worth of $10 million. She accumulayed her riches through her career as an actress, model, a singer and a songwriter. She is popular for her roles in movies like Mean Girls, Mamma mia!, Mamma Mia! Here We Go Again, Dear John, Letter To Juliet, Chloe, Red Riding Hood and many more.
Parents Relationship
Nina Sadoski Seyfried's parents, Amanda and Thomas were secretly dating after Amanda has broken up with her ex boyfriend Justin Long. The couple got engaged on the September of 2016 and stayed as each other fiancees for a year before secretly going off and tying the knot in a very private and small ceremony.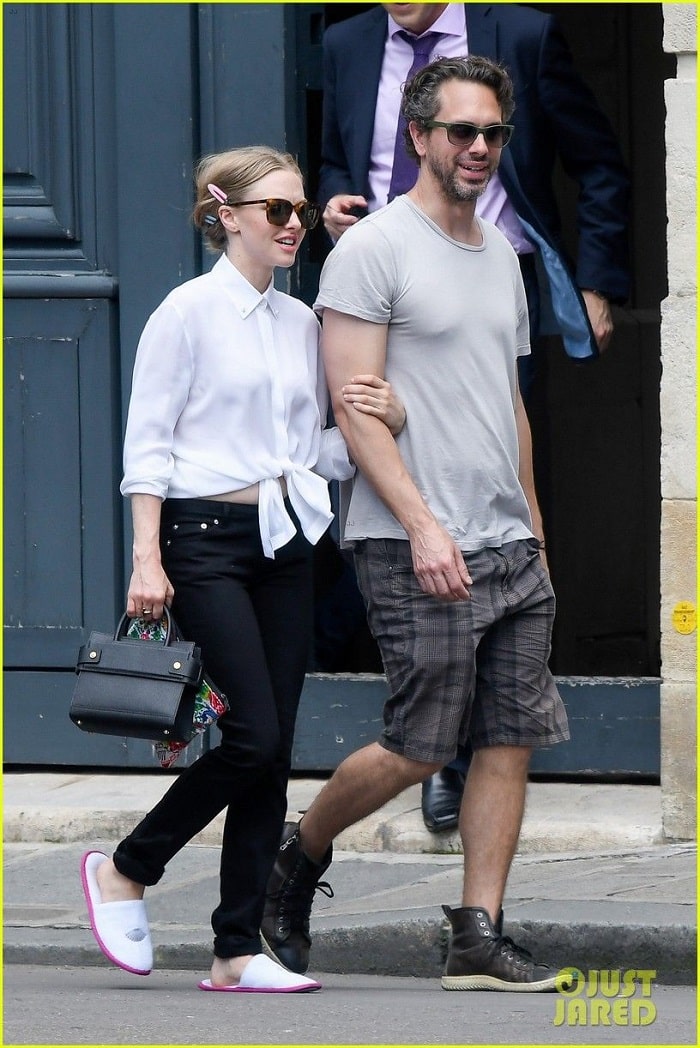 Amanda and Thomas has a very loving and romantic relationship and the two never fails to show it. Amanda also has admitted that her husband, Thomas got very jealous when she was shooting "Mamma Mia! Here We Go Again" with her ex boyfriend Dominic Cooper. Nina's father acting like a jealous teenage boy in love was very cute and had Amanda love him even more.
Mama Turned Into A 'Homebird' After Her Birth
Amanda Seyfried has talked about how she is always at her home with her daughter wanting to give her all of her love and attention. Mama Seyfried has also spoke about how she hates leaving her baby to go to work and hates it even more when she has to travel without Nina.
Hidden From The World
Nina Sadoski Seyfried's mommy and daddy are very much exposed to the world and they have almost zero privacy. They do not want the same for their baby girl and has managed to keep her away from the public eyes. They also had not revealed Nina's name for a long time.
The picture officially posted from Nina's parents are also the one which has only her back shown and not her face.
Glamour Path For More Celebrity Babies
-->