Nick Lachey's Melodic Journey: From Hits to Wealth, a Tale of Success!
Published Mon Jul 24 2023 By prazu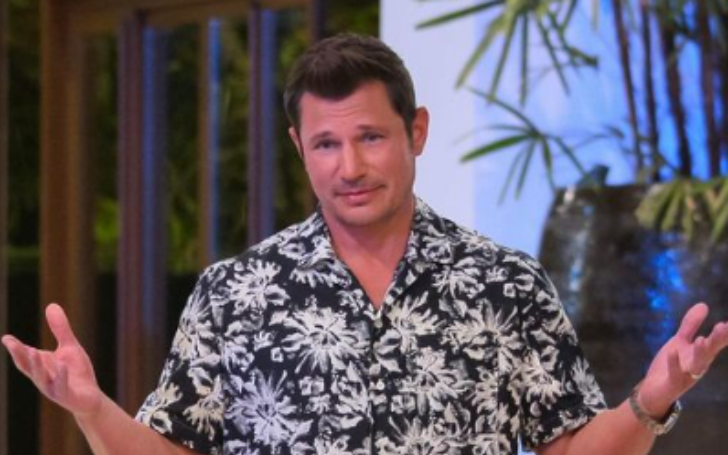 Nick Lachey is an American who is famous for being a singer, dancer, actor, TV personality, and host. He became well-known as the main singer of the popular boyband called 98 Degrees.
Later, Lachey appeared in a reality show called Newlyweds: Nick and Jessica alongside his former wife, Jessica Simpson. In this article, learn in detail about Nick's personal and professional life.
Nick Lachey Early Life
Nick Lachey was born in Harlan, Kentucky. Lachey is the son of Cathalyn and John Lachey. He has a brother named Drew Lachey, who is also a singer and actor, and they have worked together closely. Nick's maternal grandfather, Robert James Fopma, had Dutch roots, while his other ancestors come from English, Scottish, German, Welsh, and French backgrounds.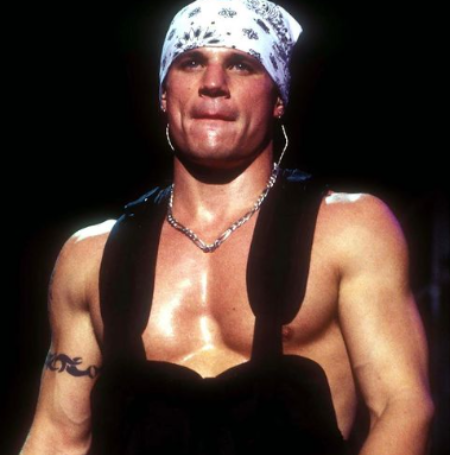 During his early schooling, Lachey attended Clovernook Elementary School in North College Hill, Ohio, which is near Cincinnati. Later, he went to the School for Creative and Performing Arts, also in Cincinnati.
After completing high school, Nick joined Miami University in Oxford, Ohio, where he became a member of the Sigma Alpha Epsilon fraternity. However, Lachey transferred to the University of Southern California in the fall of 1992, as he mentioned during a guest appearance on The Arsenio Hall Show on December 12, 2013.
How Wealthy is Nick Lachey?
Nick Lachey is a famous American singer, actor, songwriter, TV personality, and host. His net worth is over $25 million, and that includes his wife, Vanessa Minnillo's wealth.
Lachey became well-known in the late 1990s as a boy band 98 Degrees member. Since then, he has explored various other interests and careers.
Nick Lachey Lavish Lifestyle
In 2002, Nick Lachey and Jessica Simpson bought a house in Calabasas, California, for $1.685 million, which was shown on their TV show. After they split, Nick became the main owner and sold the house in August 2009 for $3.495 million.
Then, in 2011, Lachey and Vanessa Minnillo purchased a bigger home in Encino, California, for $2.85 million. They later sold this six-bedroom, eight-bathroom house for $4 million in June 2016. After selling it, they bought an even larger 10,000-square-foot home in Encino for $4.15 million. In October 2019, they listed this Encino home for $7 million and eventually sold it for $6.6 million in December 2020.
Around the same time as selling their Encino property, Nick and Vanessa bought NFL player Randall Cobb's mansion in Tarzana, California, for $4.8 million. They sold this house in February 2022 to tennis star Naomi Osaka.
When Did Nick Lachey Started His Showbiz Journey?
Nick Lachey went to Cincinnati's School for Creative and Performing Arts and Clovernook Elementary School before going to Miami University in Ohio. There, he joined Sigma Alpha Epsilon (SAE). Later, in 1992, he transferred to the University of Southern California.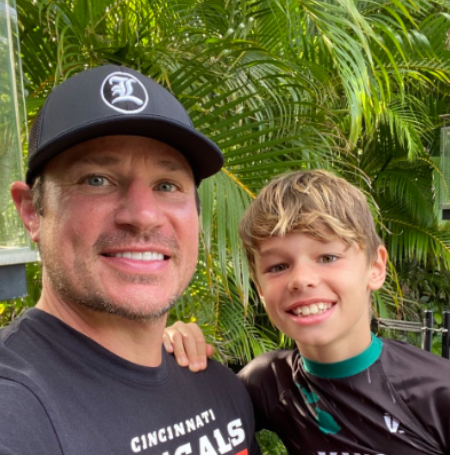 During that time, Lachey joined the boyband 98 Degrees, which became famous in the late 1990s. They released four albums, and their debut album, 98 Degrees and Rising, was a big hit.
In 2003, Nick starred in a reality show called Newlyweds: Nick and Jessica with his then-wife, Jessica Simpson. The show was a success and ran for three seasons. He also hosted various TV programs like The Sing-Off, Big Morning Buzz Live, and America's Most Musical Family. Together with his wife Vanessa, he co-hosts the Netflix shows Love Is Blind and The Ultimatum.
Apart from his TV career, Lachey is also a musician and has released four solo albums. In 2021, he won the fifth season of The Masked Singer.
In addition to entertainment, Nick is a sports enthusiast and has invested in basketball teams like the Hollywood Fame of the American Basketball Association and the Tacoma Rainiers. He was also part of a group of investors supporting a marijuana legalization issue in Ohio in 2015.
Recently, in 2021, Nick and Vanessa Lachey moved to Hawaii with their three children. They are currently co-hosting Love is Blind on Netflix, and Lachey is the sole host of Perfect Match. He's also leading in the nominations for the 2023 Person of the Year award.
Nick Lachey's Personal Life
Nick Lachey and pop singer Jessica Simpson were introduced by their manager at a Christmas event in December 1998. They started dating in January 1999, got engaged in February 2002, and got married on October 26, 2002, in Austin, Texas. However, after rumors in the tabloids, they announced their separation in November 2005 and officially got divorced in June 2006.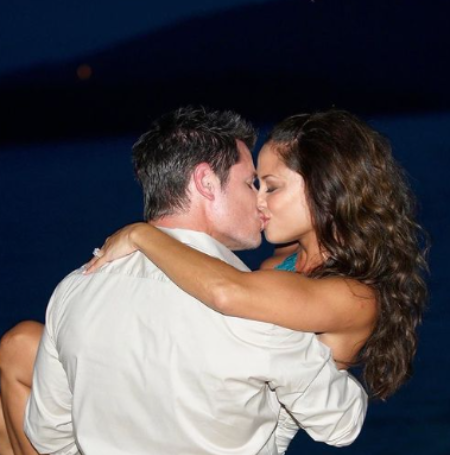 After the divorce, Lachey began dating Vanessa Minnillo in 2006, who had starred in his What's Left of Me music video. They had a brief break-up in 2009, but they got back together after a few months. They got engaged in November 2010 and got married in 2011. Now, they have three children together.
Stay tuned in Glamour Path for more celebrity updates.
-->