Get to Know Neve O'Brien - Conan O'Brien's Beautiful Daughter With Wife Liza Powel O'Brien
Published Tue Dec 31 2019 By DGM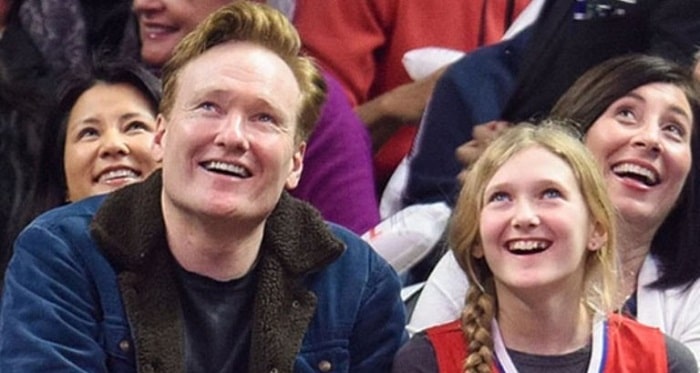 Neve O'Brien is the celebrity baby born to the famous television host, comedian, writer, podcaster, and producer Conan O'brien. Neve O'Brien was born on 14th October 2003 in New York.
The name "Neve" is a variant of the Latin word "Neva" and in the language means "Snow". The name is also the anglicized form of the Irish name "Niamh".
Sibling - Beckett O'Brien
Being the firstborn child of the family, Neve grew up alone for some years before her parents gave her her biggest gift- her baby sibling. Neve's younger sibling is named Beckett O'Brien. He was born on 9th November 2005, bringing joy to his parents but not so much as his big sister who was just ecstatic.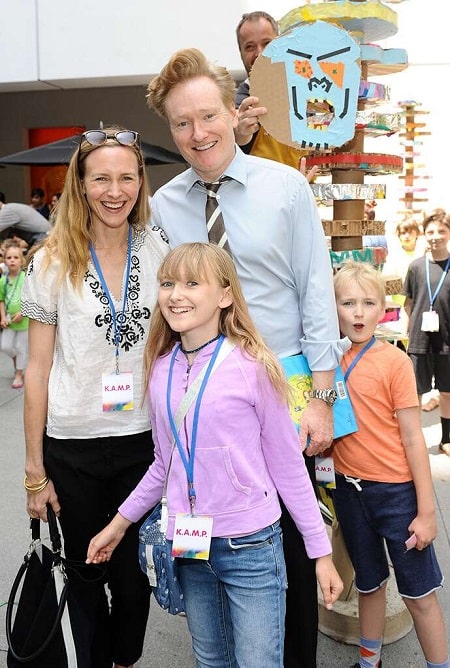 Neve and Beckette are very close to each other and shares a very tight and fun bond.
Very Close To Her Dad
From what we have observed, Neve is quite close to her father compared to her mother. The two are seen at many events together where they are simply enjoying their father daughter time.From going to the football matches to just sitting at home in pajamas, the two are seen together alongside each other and with protectors.
Made It to Clippers' Game With Daddy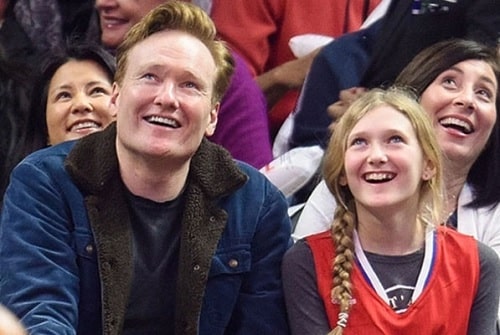 Conan O'Brien and his firstborn daughter Neve O'Brien was seen supporting LA Clippers Team and they seem to look very happy. The smile ans expression on Neve's face was priceless.
Has A Private Instagram Account
Like her father, Neve also has an Instagram account which goes by the name @neve_obrien. However, she has set her account privacy to private and uploads pictures very rarely.
Parents Net Worth
Neve's father, Conan O'Brien has the net worth of $85 million. He accumulated his wealth through his many career which are all very successful. Papa O'Brien, also gets $12 million from TBS every year.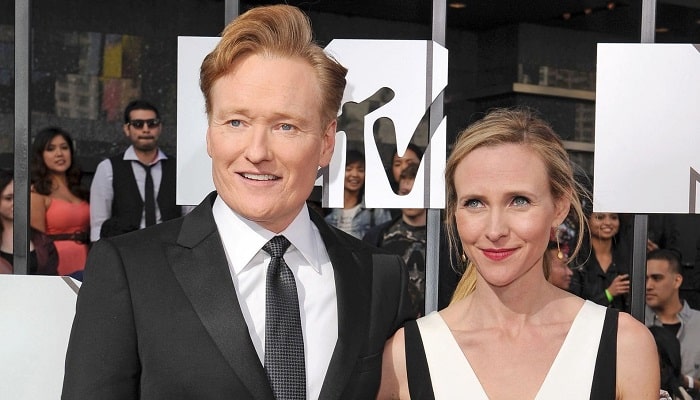 We now that Neve was brough in this world with a silver spoon being fed to her and looking at her father's earnings and wealth, she is going to live a very comfortable and luxurious life.
Parents' Relationship
Neve's parents, Conan and Liza Powel O'Brien had met in 2000 and started dating after a year and a few months. They only dated for 18 months and in that time knew that they were each others soulmate.
The romantic couple tied the knot in a very private event held in Liza's home in Seattle. The couples close friends and family were the only ones who received invitation to be the witness of their love.
Glamour Path Fore More Of Celebrity Babies.
-->