Net Worth Spotlight: The Wealth and Wins of NBA Coach Steve Kerr
Published Fri Oct 27 2023 By prazu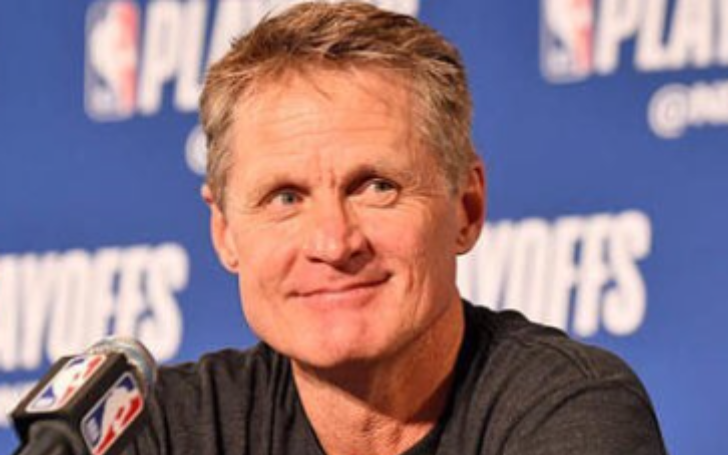 Steve Kerr is an American basketball coach and a former player. He is currently the head coach for the Golden State Warriors in the NBA.
Kerr is well-known for being one of the best three-point shooters ever and for his outstanding coaching in NBA history.
How Rich is Steve Kerr?
When it comes to Steve Kerr's money, his net worth is about $45 million. He played in the NBA for 14 seasons, and then he worked as a broadcaster and executive for the Phoenix Suns.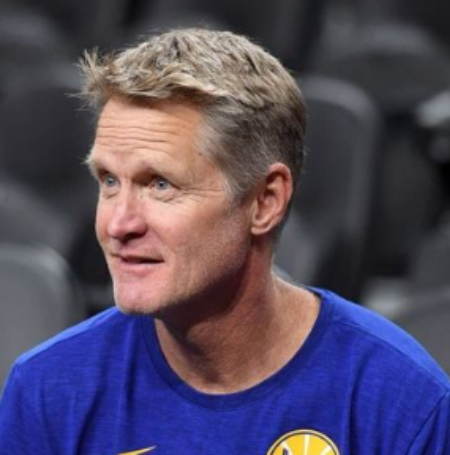 In May 2014, Kerr took over as the head coach of the Golden State Warriors. With the Warriors, he has won three NBA Championships. As a player, he also earned five NBA Championships.
Throughout his NBA playing career, Steve earned a total of $15.8 million, which is equivalent to approximately $24 million in today's currency. Notably, his highest annual salary was $2.625 million, earned during his final season in 2002-2003 while playing for the San Antonio Spurs.
Notably, in August 2018, Kerr and Margo purchased a 4,000-square-foot residence in San Francisco's Presidio Heights neighborhood for $7.35 million. Impressively, they paid $1.4 million more than the initial asking price for the property.
Steve Kerr Coaching Earnings & Agreements
Upon taking the role of the Warriors' coach in 2014, Steve Kerr inked a five-year contract worth $25 million, which averages out to $5 million per season.
In July 2018, Kerr extended his contract, although specific terms were not disclosed. It's widely believed that the salary in the extension was quite similar to his previous deal.
Steve Kerr's NBA Journey
Back in 1988, Steve Kerr was picked in the second round of the NBA draft by the Phoenix Suns. He later moved to the Cleveland Cavaliers in 1989. However, his most significant achievements occurred when he played for the Chicago Bulls.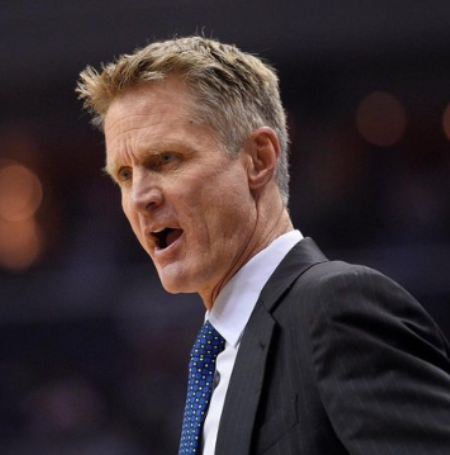 During his time with the Bulls, Kerr secured three consecutive NBA Championships. Notably, his teammate Michael Jordan was famously tough on Steve, to the extent that he even punched him during a practice session.
In addition to his success with the Bulls, Steve won two more Championships with the San Antonio Spurs in 1999 and 2003. An impressive NBA record held by Kerr is that he is the most accurate three-point shooter in the league's history.
Steve Kerr's Life After the NBA
After retiring following the 2003 championship season, Steve Kerr made a quick transition to a new career path. He landed a job as a broadcast analyst for Turner Network Television (TNT).
During his time at TNT, Kerr also contributed as an NBA commentator for Yahoo! His distinctive voice was featured in various video games, including NBA Live 06, NBA Live 07, NBA Live 08, NBA Live 09, and NBA Live 10. Notably, in 2011, he lent his voice to the color commentary for NBA 2K12.
Furthermore, Steve became part of the team alongside Jim Nantz and Clark Kellogg, covering the First Four and final four games of the NCAA Men's Division I Basketball Championship starting in 2011, working for Turner Sports and CBS.
In 2004, Kerr, along with a group of investors, made an attempt to purchase the Phoenix Suns from owner Jerry Colangelo for $300 million. While this deal didn't come to fruition, Kerr did serve as the team's General Manager from 2007 to 2010.
Steve Kerr's Time with the Golden State Warriors
Steve Kerr worked with the Phoenix Suns until May 14, 2014. At that time, it was announced that he would become the head coach of the Golden State Warriors. Many other teams, especially the Knicks, were interested in hiring him, but the Warriors managed to convince him to join with a starting contract of 5 years and $25 million.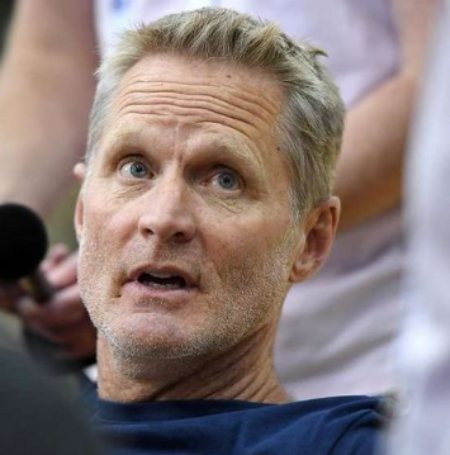 In his very first season as a coach, Kerr did something remarkable. He set a new record for the most wins in a regular NBA season by a rookie coach. The Warriors, with a lot of help from their superstar Steph Curry, won the NBA Championship.
Steve became the first rookie coach in almost 30 years to win an NBA Championship in his first season. The Warriors kept up their strong performance, making it to the NBA Finals for four consecutive years and winning in 2017 and 2018.
Stay tuned in Glamour Path for more celebrity articles.
-->