Net Worth of RiceGum – One of The Wealthiest YouTuber With Huge Earnings
Published Fri Jun 07 2019 By Akki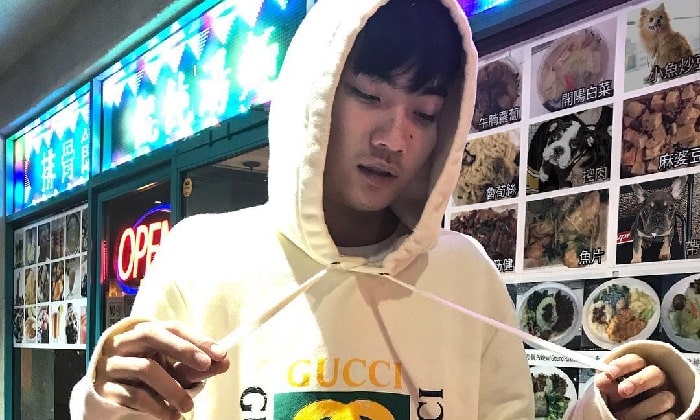 The famous YouTuber Bryan Le aka RiceGum has a net worth of $8 million which he accumulates through his professional career as a YouTube personality and musician. He uploads videos on his YouTube channel and earns millions from there. He does advertisement, and campaign for brands like Supreme.
RiceGum also rap, some of his famous distrack are "God Church", "I Didn't Hit Her" and Frick Da Police. Although, his diss track video "It's Everynight Sis" ft Alissa Violet got Platinum and was listed on number 80 on the US Billboard Hot 100.
Rice Gum's Huge Chunk of Fortune from YouTube
RiceGum created a YouTube Channel RiceGum on 24 Sep 2012 and has over 2 billion views with 10 million subscribers in his channel. he started his channel as gaming YouTuber with his first video titled "Call of Duty: Mw3 Gameplay LifeStory:BabySitting: RICEGUM."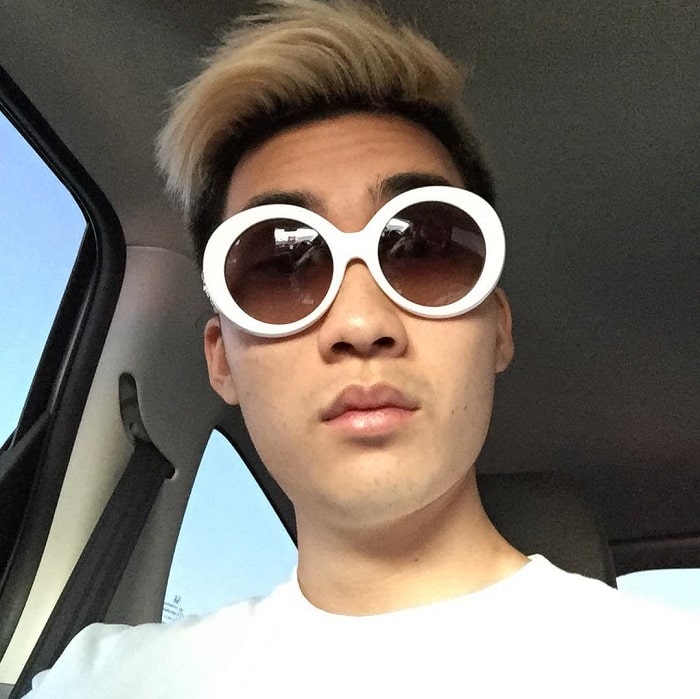 RiceGum's most popular diss track video "It's Everynight Sis" ft Alissa Violet has crossed over 140 million views and was listed at number 80 on the US Billboard Hot 100 and went platinum on March 19, 2018. According to Social Blade, he earns around $344.7K yearly from his YouTube Channel.
RiceGum House
RiceGum owns a huge mansion in Hollywood Hills of LOS ANGELES, which is currently for sale for $12.5 million as a state in a Zillow. The house is in 12,500 sq.ft with 10 bedrooms and 13 baths, where the house's previous resident was a Canadian singer Justin Bieber.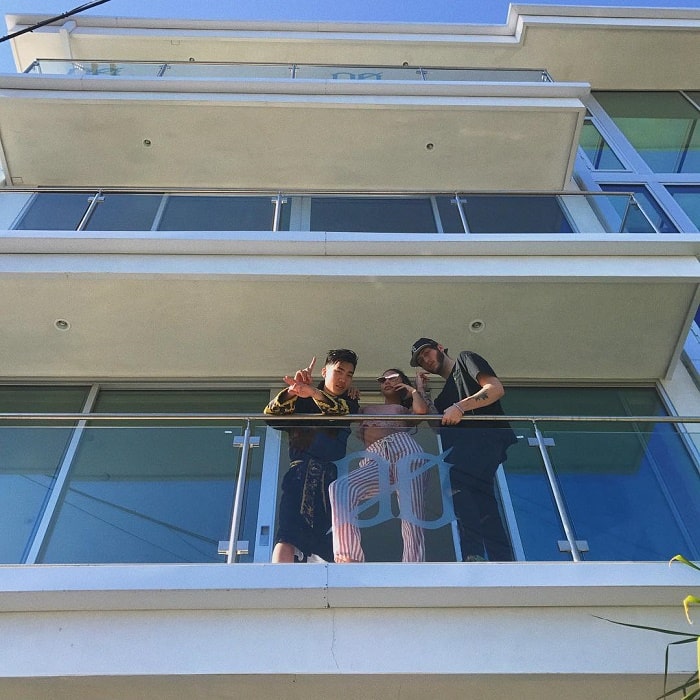 RiceGum Car, Jewelry and Accessories
RiceGum drives a white Rolls Royce's which cost around $305,000 and a white Lamborghini, which price started of $199,800. He also owns black color Range Rover Evoque, costing $55,000, which he brought at the age of 19 when he just learned and going to practice for driving.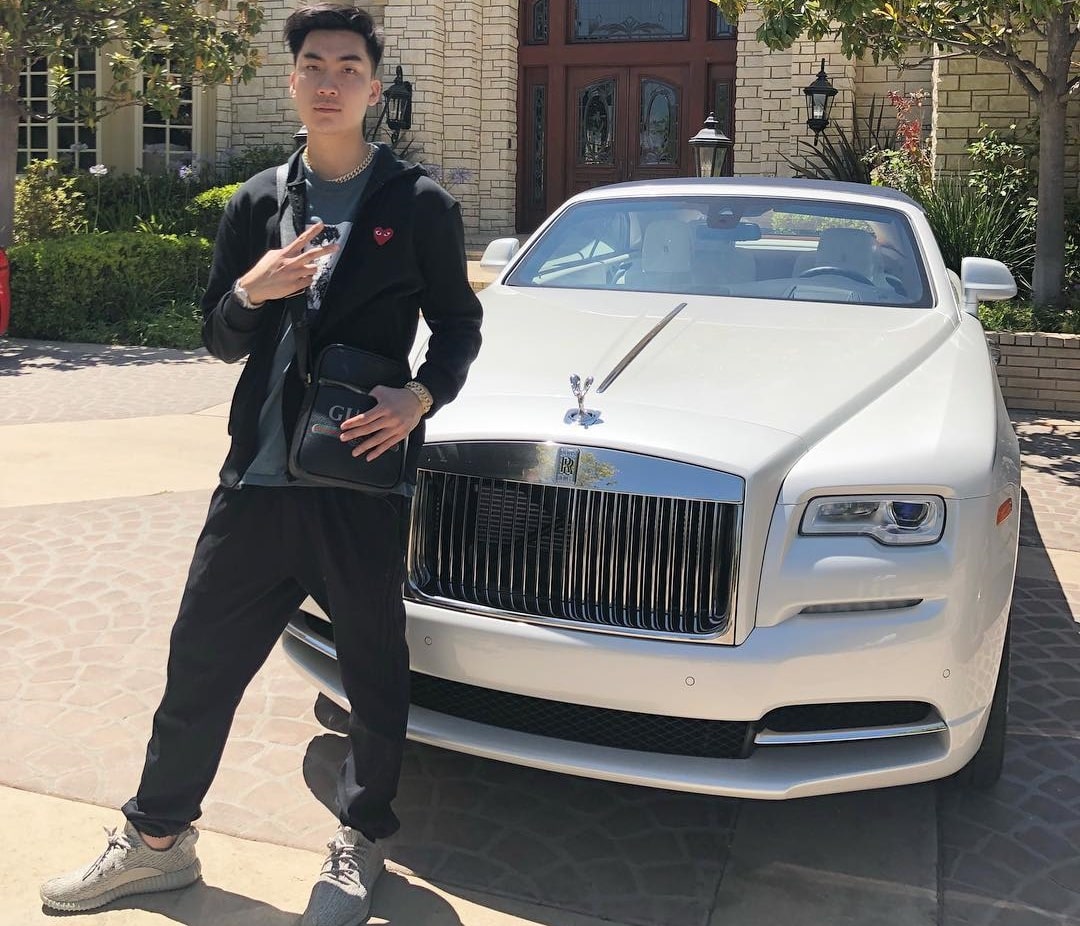 RiceGum T.chang Sunglass
RiceGum is one of those celebrities, who love to have very expensive stuff on their drawer. He owns White T.chang Frames, where he has spotted several times wearing in his videos. The T.chang Frames are with very limited edition and found in few sites online, where it usually costs about $250.
RiceGum Cartier Ring and Bracelets
RiceGum is very fascinated about name brands, where he owns a Cartier love ring costing $1650. he also owns bracelets from Cartier leve bracelets collection which block price tags in the range from $4500 to over $10,000.
RiceGum $1500 Adidas Drapes and Shoe Collection
RiceGum owns lots of shoes that the cost more than salary of an average American. He owns $1500 Adidas Drapes, where the shoes cost normal cost $1200 to $1300 But he accidentally brought them for $1500 because he saw the shoes listed for $1700 on an app called Goat.
RiceGum even had a video of red color shoes that cost $5,000 on his YouTube Channel, where his mom got mad for buying too much expensive stuff and told never to call her again. he also owns shoes from brands like Ralph Lauren, Nike, and Supreme.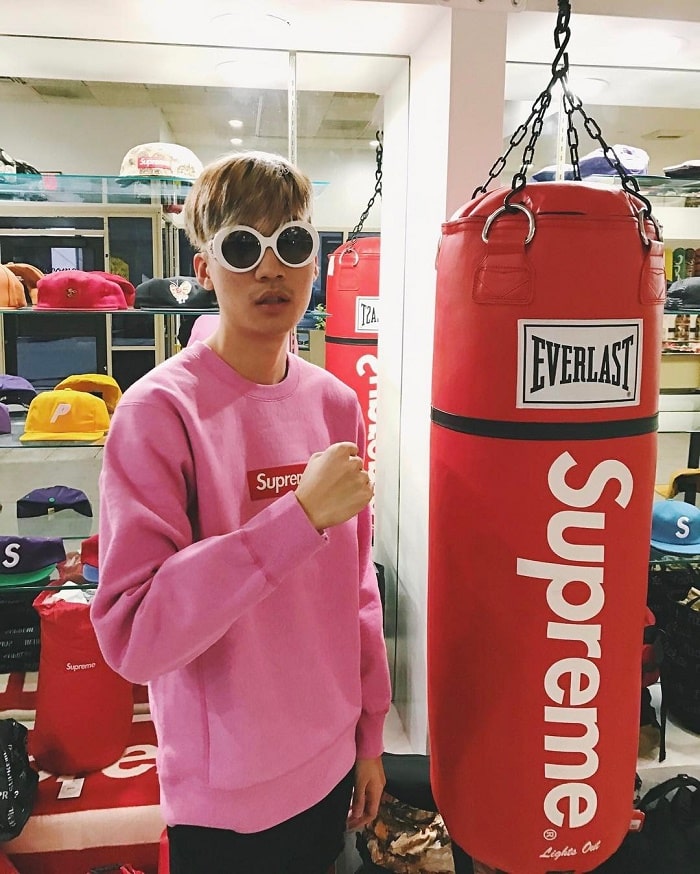 RiceGum Clothing Brands
Talking about a Fashion sense of RiceGum likes limit what he wears so he wears only name brands items. One of his favorite brand is Supreme and owns numbers of Supreme Hoodie and Sweater, where It cost nor less than $500.
Gucci is one of those brands, that every wealthy man wants to have one stuff from the brand in their collection. RiceGum had the same thought and owns Gucci embroidered jacket which featured a red snake on the back, which cost around $1490. he also owns White Virgil Abloh wear, where Virgil Abloh is a creative director for Kanye West. He has a tiger crew-neck jacket from the clothing line cost $700.
Visit Glamour Path for more Celebrity Net Worth and Wealth.
-->