Facts About Kelly Jean Van Dyke aka Nancee Kelly- Jerry Van Dyke's Daughter
Published Tue Aug 27 2019 By DGM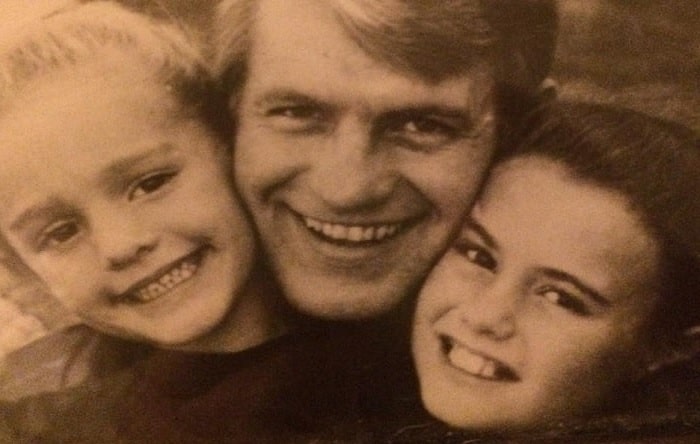 Kelly Jean Van Dyke who was better known as Nancee Kelly was an American adult movie star and actress and is the daughter of the late actor and comedian Jerry Van Dyke.
Kelly was born on June 5, 1958, in Danville, Illinois and died on the 17th of November 1991 at Los Angeles, California of the United States. Here are 10 facts about her:
Cause of Death
Jerry's daughter Nancee died in November 17, 1991 at the age of 33 after hanging herself in her apartment. She committed suicide because she had already struggled a lot in the use of drugs.
Kelly couldn't take the pain for much longer and hence decided to take her own life which she did.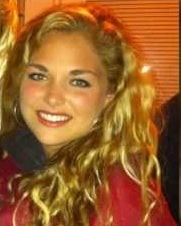 Kelly Jean Van Dyke.
Image Source: AI. Pictures
Husband - Jack Nance
The actress was married to late American actor Jack Nance but their marriage couldn't last even a year. It is because of her suicide that ended their marriage.
They married in June 21, 1991 and Nancee committed suicide in November of the same year. She was the second wife of the actor and Jack's first wife was Catherine E. Coulson for a period of eight years between 1968 to 1976.
Ex Husband - Jeffrey Archer
Before marrying Jack, Kelly was married to Jeffrey Archer whom she tied the knot in 1981. However, they couldn't hold onto their marriage and split few years later.
Was Raped and Abused By Her Own Father
In an interview, the adult movie actress opened up that she was raped by her father Jerry when she was just 12 years old. It was in the 70's when the sitcom actor used to be a heavy drinker and show up at his house drunk daily.
One night, Jerry came home drunk and said Kelly that she should then grow up and raped her in her room. But that didn't stop there, he used to sexually assault his daughter whenever he used to come home drunk.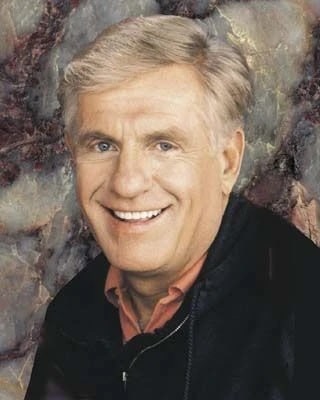 Kelly's father Jerry Van Dyke.
Image Source: Mayberry Wiki - Fandom
The dirty deeds of the comedian got worse when he also started bringing his fellow friend from the industry Robert Mitchum to his house and said his daughter to please him otherwise she would get beaten up.
Nancee Kelly was also forced to have sex with 'Lethal Victims' star Martin Landau at the movie theater. Therefore, her life was totally devastated by her own father.
Addicted to Drugs
When Jerry was used to raping her daughter, Kelly Jean Van Dyke was tired of the every day she had to went through. So, she started taking sleeping pills in order to avoid feeling pain and sleep while getting raped.
Kelly even took the pills at day time to numb the pain. Hence, she indeed became familiar and use to drugs as she started using other heavily toxic drugs to heal her pain.
Dad Passed Away Last Year
In January 5, 2018, the younger brother of Dick Van Dyke passed away at the age of 86 following a sever congestive heart failure. His health had already started declining after he had a car accident few years back.
Niece of Dick Van Dyke
As you already know that Jean's father is the brother of the legendary actor Dick, she is the niece of the sitcom actor. Her uncle is one of the best actors of the 50s to 90s era.
Dick Van Dyke.
Image Source: Woman and Home
Millionaire's Daughter
Kelly's father Jerry was a multimillionaire before his death in 2018. He held an estimated net worth of $40 million while he was living a lavish life until his death.
Parents & Siblings
Kelly Jean was born to parents Jerry Van Dyke and his ex-wife Carol Johnson. She was the elder sister of her sister Jerri Lynn Dyke and brother Ronald Dyke from her parents.
Grandparents
Van Dyke is the granddaughter of the late Loren Van Dyke and his wife, Hazel Dyke. Loren was a traveling salesman for Sunshine Biscuit Company and Hazel was a teacher and stenographer.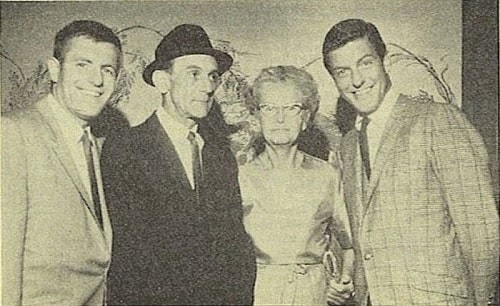 Kelly Jean Van Dyke's grandparents with her father and uncle.
Image Source: Anais DUNCAN
Check Glamour Path for more information about late celebrities.
-->