Meet Montia Sabbag - Who Sued Kevin Hart For $60 Million Over Leaked Tape Scandal?
Published Tue Jan 14 2020 By aisha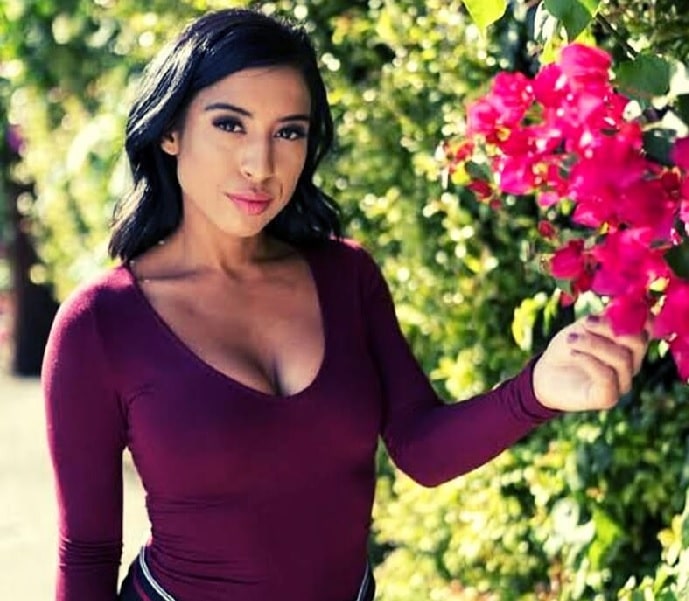 Montia Sabbag is an actress and model who rose to fame after her leaked video with the American comedian and actor, Kevin Hart.
Sabbag was born in 1991 in California, United States. She sued Kevin Hart for $60 million of lawsuit after the leak of their sex tape. Here are some more interesting facts about Sabbag:
What is Montia Sabbag Net Worth?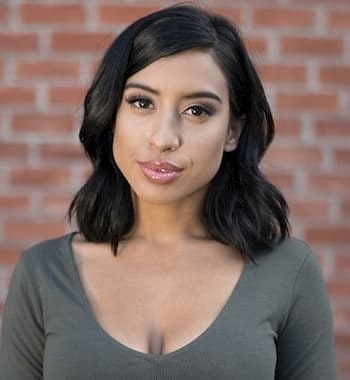 Sabbag has an estimated net worth of $300 thousand from her career as a model and actress. Being a model, she earns $45,284 as her salary.
Sued Kevin Hart For $60 million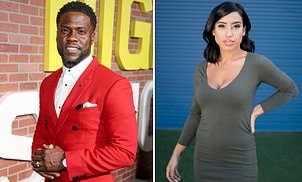 In 2017, a video of Kevin Hart and Montia Sabbag was leaked where they were sexually involved with each other. Then, after the leak of their tape, Sabbag sued Hart for over $60 million by claiming that Hart and his friend Jonathan Todd Jackson planned the recording and released it to public in order to gain more popularity.
Rumored to be an Exotic Dancer and Stripper
Sabbag was said to be an exotic dancer, prostitute and a stripper after the leaked video of Kevin and herself. She then confessed in front of media that she is neither an exotic dancer, prostitute nor a stripper and is an actress who is working hard on her career.
Is Sabbag the Reason Behind Hart's Apology?
After the leak of their sex tape, Hart posted a video on Instagram asking for an apology to his wife Eniko Parrish and his children for his behavior. He hasn't mentioned anything related to the scandal with Sabbag on the video but hears Hart asking for forgiveness are pointing that he was talking about his mistakes with Sabbag.
Demanded $420,000 for Lie Detector
One of the lawyers of Hart contacted Sabbag, it was then she refused to talk and lawyered up while was being investigated. Then Sabbag demanded $420,000 from Hart in order to take a lie detector test. Later Hart's lawyer Lisa Bloom said that Sabbag has not demanded money and was a victim of this crime was Hart.
Monique Gonzalez was said to be Montia

Before the scandal of Hart with Sabbag, Hart was rumored to be cheating his wife Enico with the model Monique Gonzalez. So, when the video was leaked many people thought the girl on the video was Monique Gonzalez, with whom Hart has already been involved in the past.
Sabbag Didn't Knew Hart Was Married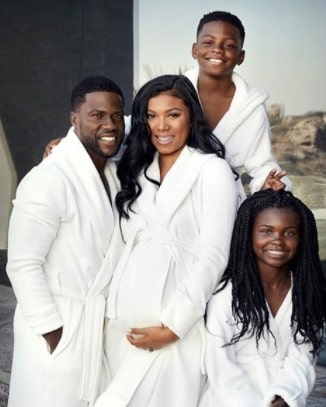 While Sabbag was with an interview with Daily Mail, she confessed that she didn't know Hart was a married man and Hart also didn't act like one in front of her. She also stated that she is not a homewrecker and all the things that would not have happened if she knew that Hart was married.
Body Measurements
Sabbag stands 5 feet 6 inches (168 cm) tall and weighs over 50 kg (110 lbs). She has short black hair with black eye color.
Deleted her Instagram After The scandal
Soon after the spreading of the scandal, people started calling strippers, prostitute, and exotic which was one of the main reasons Sabbag had to delete her Instagram account. She deleted her account in 2017 and still hasn't activated her account. Although, she is active on Twitter but has private her account with 599 followers.
Visit Glamour path for the latest celebrity information.
-->