Moniece Slaughter Admits Plastic Surgeries and Tattoos – Before and After Pictures
Published Wed Sep 04 2019 By DGM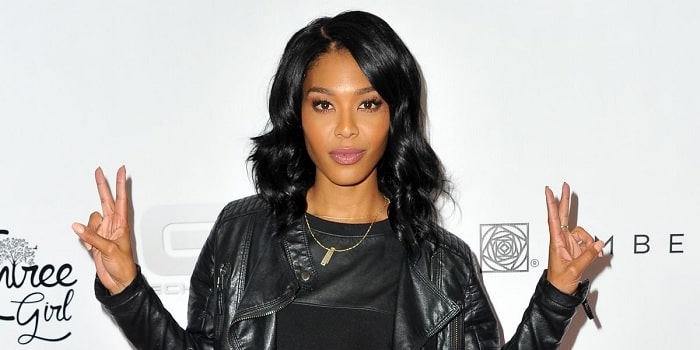 Moniece Slaughter is an American singer and reality television star who has gone under the knife and had three cosmetic surgeries till date. She has also inked a total of seven visible tattoos on her body.
Slaughter has openly admitted about having her surgeries but she doesn't exactly call them plastic surgeries. Instead, she says that she had job done on her body but they are like dissolvable. Here is every information about the surgeries and tattoos that she has on her body:
Moniece Slaughter Before & After
The LHHH star Moniece has transformed a lot throughout her years from debuting in the VH1 show and her singing career. She has had changes on her breasts, lips, and buttocks quite a bit.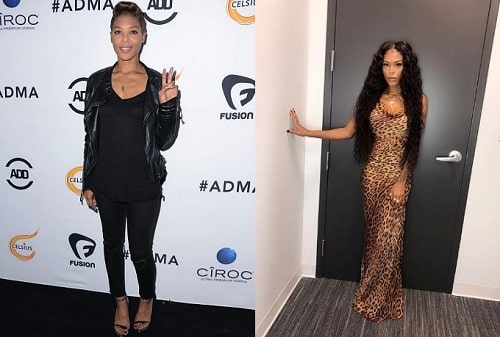 From the above given picture, we can clearly see that Slaughter's body and dramatically altered a lot in comparison to how she had them at the past. Her surgeries include buttocks implants, lip fillers, and breast implants.
Breast Implants
Breast Implants are something that Moniece Slaughter has done four times in her career. The fourth time she had her breast implants was just a month ago at the end of July. She has been repeatedly having plastic surgery on her breasts because the previous surgeries didn't go according to her need.
Moniece said that she was going to have the breast surgery for the fourth and final time and hoped to have her breasts corrected properly. And we hope that she had them corrected with perfection at the fourth try.
Lip Fillers
The prominent artist who has an estimated net worth of $800,000 also revealed that she had injected her lips with cosmetic fillers which gave her lips a puffy and juicy appearance. She doesn't exactly call it a surgery because it is just a job that she had according to her.
If we look at the lips of the actress, we can clearly get the idea that there are some definite changes from the past and the present. It is just the magic of lip fillers that came into effect.
Buttocks Implants
The 'Bad Bitches Do' singer has also had her buttocks implants which she openly revealed about in an interview. She said that she had her buttocks filled desiring a plump in the appearance of her rear end. And there was no better options that having implants. So, she had to go under the knife to had her desire fulfilled.
Tattoos & Their Meaning
The 32 years old artist has a total of seven visible tattoos inked on her body till date. All of her tattoos hold a different meaning and are given below: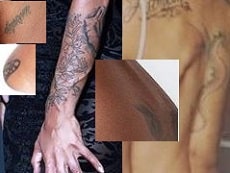 Butterfly on Hip
The gorgeous rapper has a butterfly inked on her lip which is a symbol of freedom, faith, and transformation
Dragon on Back
The California born singer has a big dragon tattoo drawn on her back. A dragon tattoo is believed to symbolize strength and wisdom of the person who has it.
Dollar Sign Behind Ear
Behind her ear, the eminent star has a dollar sign inked which symbolizes money and wealth.
Floral Half Sleeve
Slaughter has inked her left arm with a floral design making it appear as if the tat is a half sleeve containing flowers. The flowers made by ink represent youth and femininity.
Son's Name
The singer has managed to get a tattoo of her son Kamron David Frédéric's first name on her upper back. This clearly shows that she loves her son very much.
Son's Birthday
The 'Love & Hip Hop: Hollywood (LHHH)' star has another ink on her left arm in Roman numbers. The day her son was born matters a lot in her life so she decided to have the date inked on her wrist.
Writing on Rib Cage
On the rib cage, Moniece has a writing inked which reads 'Supreme' which indicates living a high style life.
Check Glamour Path for other celebrities' plastic surgeries and tattoos.
-->