LAHH Star Momma Dee Plastic Surgeries and Tattoos
Published Sun Sep 01 2019 By DGM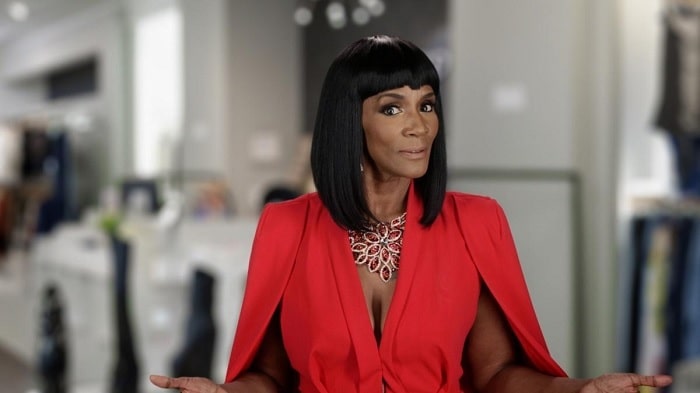 The 'Love & Hip Hop: Atlanta (LHHATL)' star Deborah Bryant aka Momma Dee has done four plastic surgeries to have the perfect enhancements on her body. He has also inked a total of four visible tattoos on her body.
Dee has been very open regarding her cosmetic surgeries after she revealed them in an episode of the VH1 reality show last year. Here is everything you need to know about the plastic surgeries and tattoos that she has:
Momma Dee Before & After
Momma Dee has transformed a lot throughout her days as a drug dealer and pimp to returning in the last season of LHHATL. From her breasts to her buttocks, she has modified them all. Take a look at the picture of her from past and present: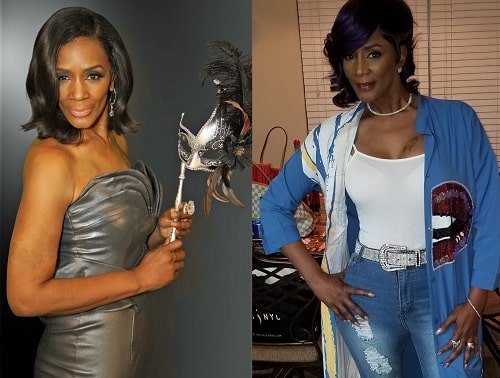 From the above picture, you can clearly see the magic of plastic surgery and what it does to alter the appearance of one's body.
Dee's Breast Implants
Bryant has been very open about her breast implants which she had along with other surgeries. She said that she opted for the surgery because she desired more bigger and appealing breasts.
Hip-Hop Star added that implants so that she could have an impressively sized bust to make her fans go crazy. Despite getting trolled like old bag or grandma, she still went under the knife and had her breasts. We all have right to look as we desire right?, she says.
Tummy Tuck
In the episode of LHHATL, the returning star admitted she indeed had her tummy tucked with the help of a surgeon's knife as she was gaining weight. She couldn't find any better solution to this than having a liposuction surgery.
It became the perfect solution she could ask for as it helped her to have a slimmer and bold body. Just take a look at how glamorous she looks these days:
Brazilian Buttocks Lift
Lil Scrappy's mamma also had a Brazilian Buttocks lift which eventually lifted and gave a bit raise to her buttocks. She now how a gorgeous rare end if compared to her past. Her buttocks appear more bigger and attractive than it ever was, all thanks to the surgeon's knife.
Botox
As we all know that Deborah has already crossed a half century of her life, she surely faces aging symptoms such as fine lines and wrinkles. So, in order to get rid of them and maintain her flawless beauty, she went under the needle and had multiple botox injections injected on her face.
And after the surgery, Momma Dee has been able to achieve a face of 30 years lady. It is just so magnificent and we cannot even differentiate at a glance.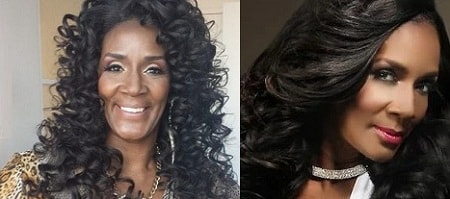 As you can the magic of the cosmetic procedure, Dee surely has had her face modified quite a bit giving her that camera ready face. Hence, the surgery seems to have worked perfectly for her.
Tattoos & Their Meaning
The 55 years old reality television actress has a total of four visible tattoos inked on her body which are given below:

Drawing on Chest
Momma Dee has a tattoo of some type of fruit or flower inked on her chest, above her left breast. The tat appears to contain a symbol of love with two leaves around it.
Double Heart Tattoo
On the right upper arm, American star Dee has inked a tattoo of double hearts. Both of the hearts contain a name each so maybe it contains the name Debora and Ernest as Debora is her name and Ernest Bryant is her husband.
Drawing on Left Hand
The mother of Lil Scrappy has some sort of drawing inked on the back of her left hand. It refers more to a flower which symbolizes purity and love.
Tattoo on Back
The LHHATL star has also inked a tattoo on her back which resembles a lot to the symbol of treble clef that represents love for music.
Follow Glamour Path for information about celebrity tattoos and plastic surgeries.
-->