The LAHH star Momma Dee aka Deborah Gaither is an American actress and singer. She played the role of the pimp in "The Products of the American Ghetto" in 2016. She also appeared in LGBT web series 'About Him' and 'About Justin'. She also released her single hit like 'I Deserve' and 'In That Order'.
Dee was born on September 21, 1963, in Atlanta, Georgia, the USA.
Here are 10 facts about Momma Dee.
What's her Net Worth?
Momma Dee has accumulated an impressive net worth of $250,000 through her career in the show business. She is an American reality TV star and singer, who charged nor less than $10,000 per episode as a supporting cast member of LAHH.
Dee also earns through performing in concerts, tours, and events.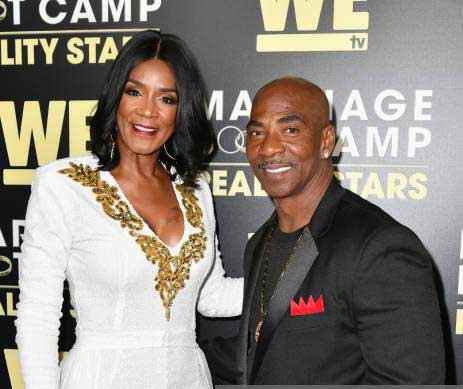 Ernest Bryant's Wife
Momma Dee and Ernest Bryant are blessed couple, who got married back again in 2015 in the set of the fourth season finale of 'Love & Hip Hop: Atlanta.'
The couple were previously married on May 24, 1996, a week before she gave birth to a son. She didn't want her grandchild to be address illegitimate and that was the only reason behind her wedding.
The lovebird also share a beautiful daughter and got divorce in 2014.
Relationship and Dating Rumor
Momma Dee was rumor to be dating Brian McKee, a co-star from VH1 LAHH, after her divorce with Ernest Bryant. The rumor were spread after the a few social media picture posts of the ex-lovebird by Dee. The relationship could last longer and end-up in short period of time, where the two couldn't have mutual understanding and strong bond.
McKee was younger than Dee and an estrange husband of Andrea Kelly, an American choreographer.
Two Children
Dee is the mother of two children; a son "Darryl Kevin Richardson aka Lil Scrappy" and a daughter "Jasmine Brown".
Lil Scrappy is one of the famous rapper in today times, where he has release single hits like; "Some Cut", "No Problem", and "Money in the Bank".
Scrappy is the first child of the coupe, born on January 19, 1984, in Atlanta, Georgia. He is married to a LAHH star Adiz Benson aka Bambi Benson and has a daughter Emani Richardson with his previous relationship with Erica Dixon.
Education - Alma Mater
Taking about Deborah Gaither's qualification, She studied in Turner County and Decatur High School for her high school education growing up in Georgia. After that, she attended Georgia State University and received associate's degree in nursing.
Worked as Pimp
In 1993, Deborah Gaither became pimp after a car accident, which crippled her to a wheel chair for three years. She was consultant by an old pimp Sir Charles, who taught her method of earning good amount of the money with the sex trade.
Gaither started the business with her own bedroom and ran a brothel over 10 years under the nick name of "Lady Dee".
Fashion Designer
Momma Dee develop an interest in fashion through her work in the brothel. She started to designed the outfits and accessories including code dress for girls on her brothel. Later on, she launched her clothing line "Momma Dee's Queen Collection", where her collection includes a vintage A-line dresses and ballroom gowns.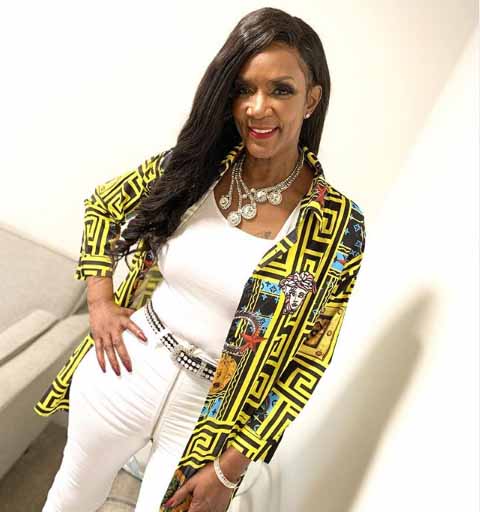 Plastic Surgeries
Momma Dee has done couple of cosmetic surgeries to maintain her youthful look and boost her confidence. Her surgeries include Botox treatments, a breast enhancement surgery, and a Brazilian butt lift, where the surgeries cost her around $30,000.
Drug Dealer
Deborah Gaither worked as a drug dealer on her young age to support her family.
Try to kill herself
Back in Momma Dee childhood days, she had a very rough time, where her stepfather used to beat her and that was 'OK' with her mother. She was so much offended by her parents, that she tried to kill herself several times on her high-school days.
Visit Glamour Path for more Celebrities Fun Facts.
-->