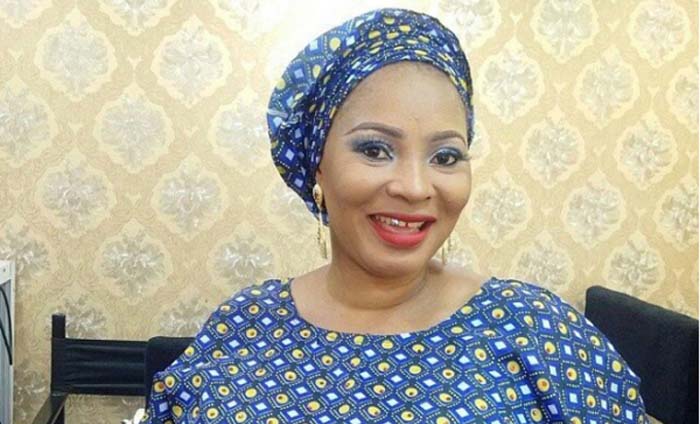 The late Nigerian actress, Moji Olaiya was very successful in the Nigerian film industry. She was featured in hit movies like; No Pains No Gains. She is the daughter of Victor Olaiya, born on February 27, 1975, in Nigeria.
Here are 8 facts about Late Actress Olaiya;
Cause of Death - Cardiac Arrest
Moji Olaiya died at the age of 42 on the 17th of May 2017 in Canada. The cardiac arrest took her life after two months of giving birth to her second child. According to the Islamic rites, she rests in the peace on June 7, 2017, and got burial on the same day in Ikoyi Cemetery, Lagos, Nigeria.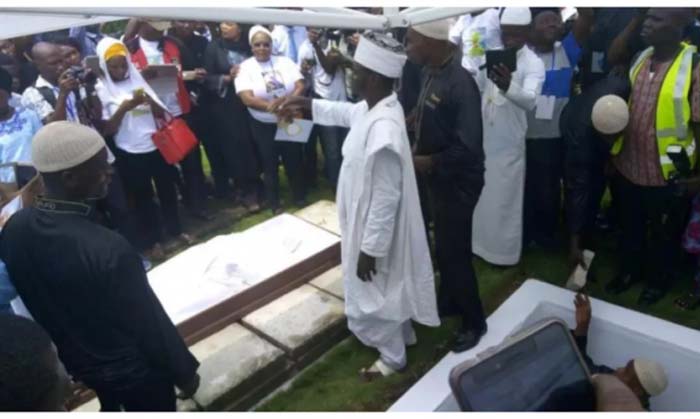 Net Worth Before Death
Olaiya had a massive net worth of $1 million before she passed away. She succeeded to accumulated massive fortune through dedication to her career. She was an actress, who had been featured in several Nollywood movies and videos including Apaadi (2009).
Ex-Husband - Yomi Allen Odutola
The late Moji Olaiya was previously married to Canada based business mogul, Yomi Allen Odutola. The duo tied the knot in 2017 promising to take the side of one another till very last breathe. Following the death of Olaiya, he attended the final burial of his late wife with fully armed security guards.
Past Relationship
Prior to Moji's death, she was married twice and Bayo Okesola was her first husband. The former lovebirds lived together for several years until they split-up in 2008. Following their separation, the ex-couple divorce was finalized in early 2017.
Two Children
The Nigerian actress gave birth to two lovely daughters; Adunoluwa Farombi and Maryam Odutola. Adunoluwa is the first child of the late Olaiya, born on February 25, 1999. she is studying at Babcock University of Ikenne, Nigeria.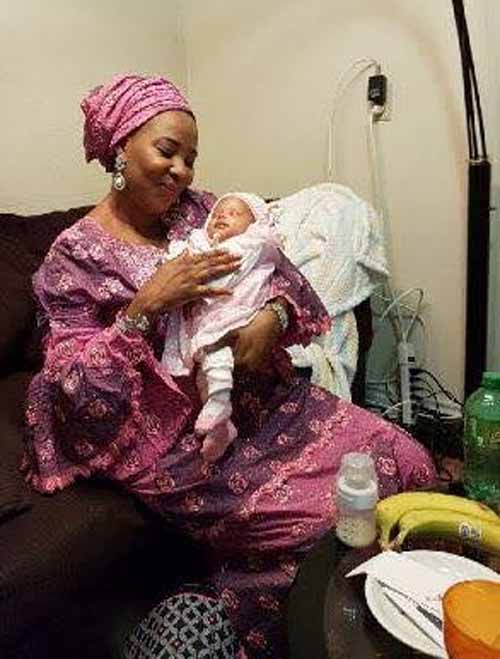 Two Siblings
Femi Olaiya and Bayode Olaiya are the brothers of the late Moji Olaiya. All siblings were raised in Nigeria by their parents.
Great Father
The famous trumpeter, Victor Olaiya is the father of the late Moji. His highlife playing style is very famous among fellow Nigerian till present. The Cool Cats is the band formed by Victor in 1954, who played for Queen Elizabeth II on her Nigeria visit in 1956.
Awards and Nominations
Even though the late Moji Olaiya started her career at the age of 32, she gained massive fans following her excellent work. Awards and nominations were her motivation to continue her acting career. In 2003, she was honored with the "best new actress award" and nominated for the "best supporting role" in Reel Award.
Stay tuned to Glamour Path for more Celebrities Facts.
-->