Meet Min Jung Lee aka MJ - Korean-American Journalist From CNN
Published Tue Apr 06 2021 By riya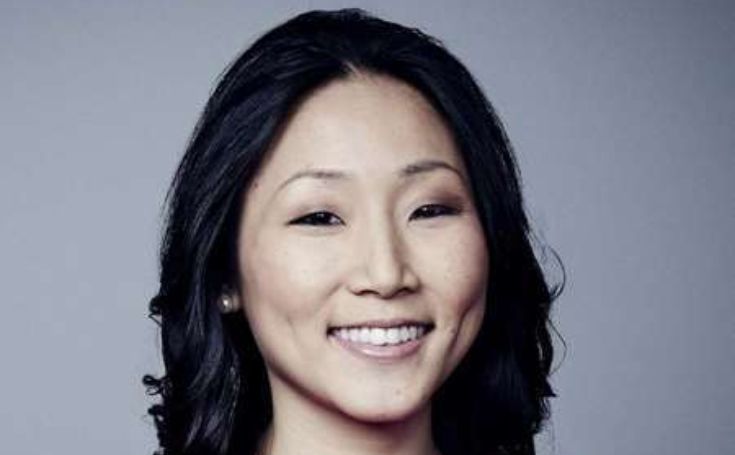 Min Jung Lee, better known by her stage name MJ, is a South Korean-American journalist, anchor, and news writer who rose to prominence as a CNN national political reporter.
Also, she is well recognized for covering election campaigns, political stories, and breaking national news.
Lee has been a regular on CNN's daytime programming since 2016. She currently works for the CNN network as a White House correspondent.
Scroll down to know more:
MJ, the reporter, was born on March 5, 1987, in Seoul, South Korea. She has American citizenship and is of Asian descent, despite being born in South Korea and growing up in Hong Kong.
Lee went to Hong Kong International School before moving to the United States for her junior year. In 2009, she earned her bachelor's degree in government and Chinese from Georgetown University.
Married to Alexander Burns
MJ Lee is a wife to Alexander Burns. She tied the knot with with Alex Burns on October 26, 2013, and the couple has been happily married for seven years now.
Alex works for the New York Times as a political reporter. In the political newsroom, they met for the first time. Lee and Burns dated for a while before deciding to marry. The duo is now a happily married couple residing in New York.
Do they have a child?
Via an Instagram post, the amazing journalist recently revealed that she is now a mother. On February 24, 2021, Min Jung and Alexander welcomed their first child.
The couple's daughter is named Penelope Lee Burns. Burns is just one and a half months old at the moment.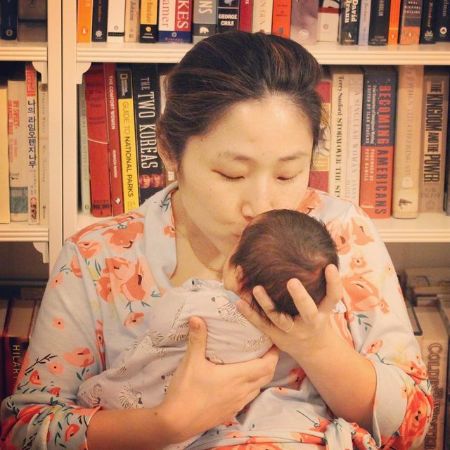 On their social media pages, the romantic couple hasn't posted many pictures of their first child.
What's her net worth?
CNN's political reporter's net worth has been measured to be around $300,000, which is very impressive. In her job as a television personality, she receives an average of $40k per year. Jung has put in a lot of effort since the beginning of her career, and she eventually made it to CNN in 2016.
While it took some time for her to progress in her career, the effort was well worth it. If she continues to excel in her career, her net worth will certainly rise in the coming years.
The married couple owns a house in New York and also has a pet dog, Bandit. All of the family members live happily in their resident.
Career
The mother of one began her career as a reporter on Capitol Hill after graduating from Georgetown University, where she covered Congress, the Federal Reserve, economic data, and the banking community.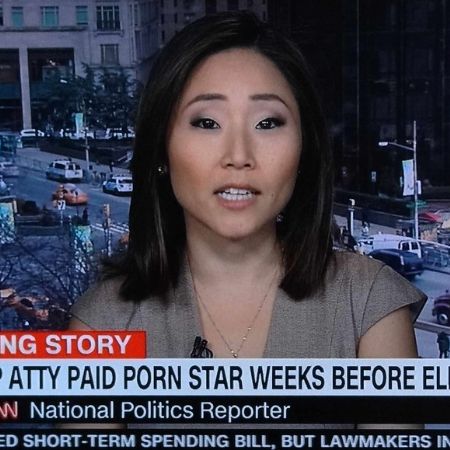 She furthered her career by working as a finance and politics reporter in Washington, DC.
She gained media attention after joining CNN in 2016. Now, she works on CNN's daytime programming and the CNN network as a White House correspondent.
-->