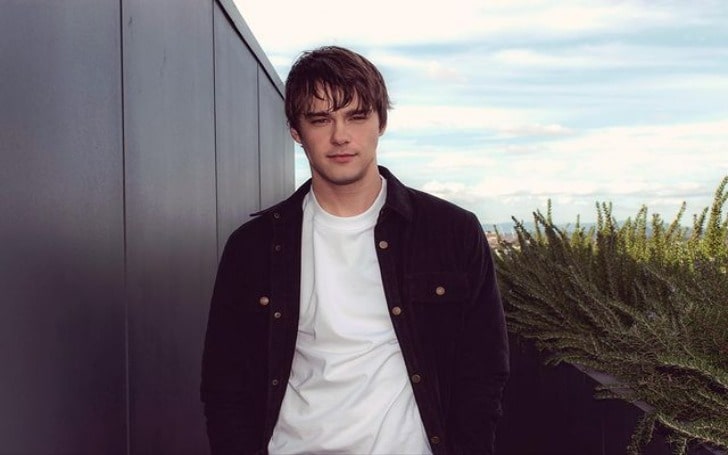 Mitchell Hope is an Australian actor and model and social media personality who was born on June 27, 1994. He is most recognized for his role as "Ben" in the Disney Channel film "Descendants."
Hope is also known for his parts in "Down the Way" and "Yes Mom," where he played Jonno and Ryan, respectively. He remarked that acting has always been his greatest dream, and he landed his first role in a short film called "Earth's Last Remnants" when he was 12 years old.
Early Life
Mitchell Hope was born in Melbourne, Australia, on June 27th, 1994. His mother is Lisa Whitworth, and his father is James Hope who was an Oklahoma businessman. The actor grew up with two brothers, Jonah Hope, and Jonah Hope, and a sister named Shara Hope. His parents may have divorced as he spent much of his childhood with his mother and maternal grandfather.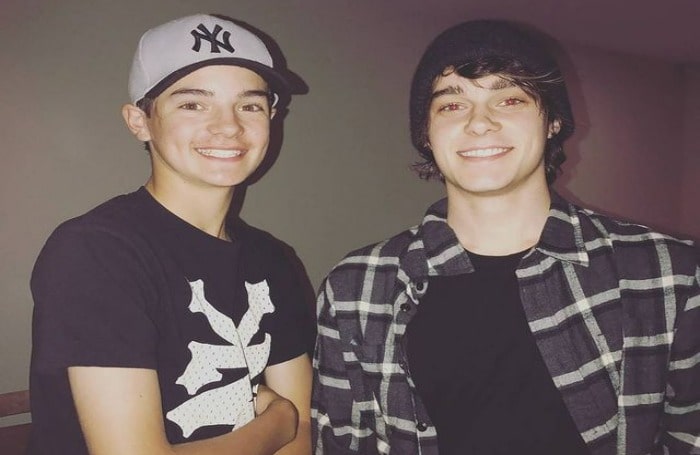 Because he was bullied by his peers, the young actor confessed that he did not enjoy his early school years. He was a basketball player during his undergraduate years and was a part of the team. He was only in Oklahoma for a short period of time, then he relocated to Los Angeles in search of new opportunities.
Acting Career
The hardworking actor made his screen debut in the short film 'Earth's Last Remnants' in 2006 by playing the role of 'Amir.' Blake Borcich penned the script and directed the film that was released in Australia. He did not have a big hit and did not build a name for himself. Hope in 2012 starred in another short film, 'Down the Way,' directed by Melia Rayner, in which he played the character of 'Ryan.' The story revolves around two friends and how their friendship is altered when their true identities are revealed.
Mitchell also appeared in Jonathan Burton's short film 'Yes Mum,' in which he played 'Jonno.' Critics praised it for being an affecting picture about a young man's phone call to his mother. He made his first appearance on television in 2014 with 'Never Tear Us Apart: The Untold Story of INXS,' a miniseries. It was inspired by the members of the Australian rock band 'INXS' where he appeared in two episodes of the show as a young 'Tim.'
Year of Depression
Despite appearing in multiple short films, Hope was unable to secure any acting opportunities at the start of 2015. He intended to stop performing and focus on his academics at university. The young actor got so hopeless that he almost decided to get on a normal job and live off a normal salary.
His manager alerted him about the tryouts for the 'Disney Channel Original Movie,' 'Descendants,' around the same time. He recorded the audition tape on his own and mailed it to Los Angeles. His talent wowed the film's producers, and he was invited to a screen test. His live audition was also a success, as he demonstrated his flair and had wonderful chemistry with Dove Cameron, who played his on-screen lover.
Role in movie "Descendants"
When Mitchell Hope was cast in Disney Channel's Original Movie "Descendants," he went from aspiring actor to rising star in a flash. The film premiered on July 31, 2015, and received good reviews from critics all over the world. It was a fantasy film produced by Kenny Ortega about the teenage children of imaginary characters from Disney films such as 'Maleficent,' and 'Evil Queen.' Hope portrayed 'Ben,' the son of 'Queen Belle' and 'Beast,' in the film. The character was created with the intention of impressing viewers with his inherent kindness of heart. Hope did a fantastic job and received a lot of positive feedback. The film was extremely well-received. He was cast as Prince Ben, a young monarch of the Kingdom of Auradon who provides trouble-making children of villains the opportunity to join his kingdom's prep school.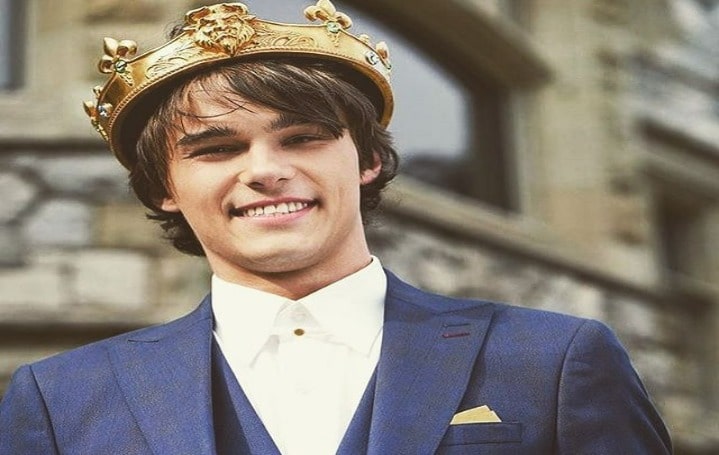 According to official numbers, the film was the fifth most-watched original movie in cable history, and it had the highest viewership in the Disney Channel network's history in the first month after its premiere. It was a hit with the Disney audience, with over 6.5 million people tuning in on the night of the debut. It also garnered a slew of prizes, with particular attention paid to the film's soundtrack and direction. Mitchell benefited greatly from the film's positive reception, as he swiftly rose to become one of Disney's most prominent actors without having to work a 9-5 job.
Sequel after Success
Mitchell contributed his voice to the character of Ben in both seasons of the animated series, which aired from 2015 to 2017. Due to the film's success, it spawned two sequels and a spin-off animated series. "Descendants 2," the first sequel, was released in 2017 to even more commercial and critical acclaim. In 2019, a new sequel, "Descendants 3," was launched.
The same year on November 8th, Let It Snow a Netflix original Christmas romantic comedy film from the United States was released. Isabela Moner, Kiernan Shipka, and Shameik Moore are among the cast members.
Mitchell Hope's Net worth
In terms of his earnings, Mitchell Hope is a well-known television actor who rose to prominence thanks to Disney's Descendants series. As a result, his net worth is believed to be over $5 million as of 2022.
In addition, he receives almost $2k for each Instagram post he makes. Multiple endorsement deals and investments have improved his present net worth. With his popularity and riches, he definitely leads a generous and wonderful lifestyle.
Rumors on Affairs
The handsome guy was rumored to have been dating Dove Cameron who was his costar in the movie Descendants. They had such a strong bond that it made the audience wonder if things were going well between them off-screen as well.
Mitchell and Dove, on the other hand, are only two fantastic pals at the moment. They are dating different people, despite all of the stories about them. Hope was considered one of Dove's favorite persons on Earth, she said in an interview with J14. Furthermore, she portrays him as his closest pal and more like a brother.
Relationship
Mitchell Hope dated an actress named Tayla Audrey who is renowned for her movie 'On the Wall." Since 2012, the pair were in a wonderful and sentimental relationship. The actor and his sweetheart have been dating for quite some time.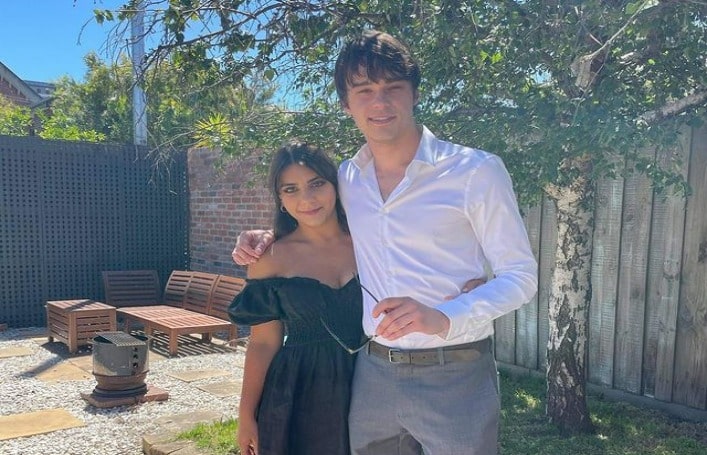 Seems like Hope has finally found his ideal mate. From 2021, he is in a relationship with a beautiful woman named Natalie Blanco. She has shared quite an intimate picture of them together on her Instagram account.
Body Measurements
Hopes has a muscular physique. He has a dashing appearance and a dashing personality. His hair is light brown, and he has a lovely pair of blue eyes.
The hero is also rather tall, standing at 5 feet 9 inches (1.75 m) and weighing roughly 67 kg (147 lb).
Social Media
As a social media influencer, Mitchell Hope uses many social media platforms such as 'Instagram,' 'Twitter,' and 'Facebook,' among others. He has more than 1.7 million Instagram followers under the handle @mitchellhope.
Similarly, he has roughly 2.4 million Facebook followers and almost 200k fans on his Twitter account. In his accounts, we can see both work-related and entertaining posts.
Keep in touch with Glamour Path!
-->