Milana Vayntrub Relationship Status: Is Love Heating Up for the Stunning Actress?
Published Mon Jul 03 2023 By prazu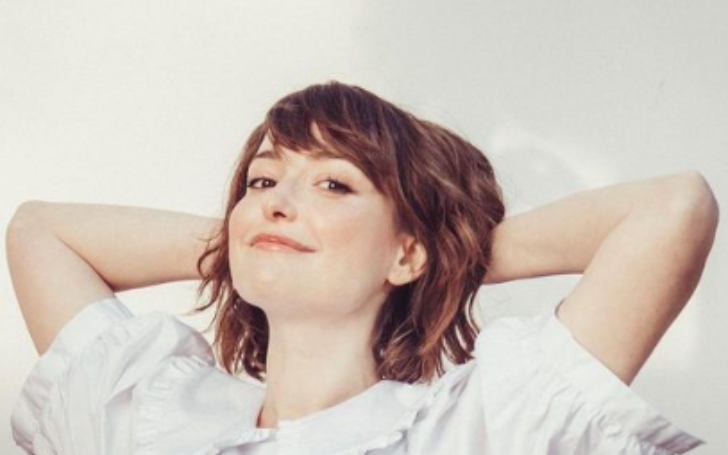 Milana Vayntrub, 36, is an actress and comedian from the USA. She started acting when she was a child after moving to the United States.
Vayntrub became well-known for her role as Lily Adams, the saleswoman in AT&T commercials from 2013 to 2016 and then again since 2020.
Milana Vayntrub Early Life
Milana Vayntrub was born on March 8, 1987, in Tashkent, Uzbekistan, which was part of the Soviet Union at the time. She comes from a Jewish family and is Jewish herself. When Vayntrub was two years old, her family and she moved to the United States to escape antisemitism. They settled in West Hollywood, California.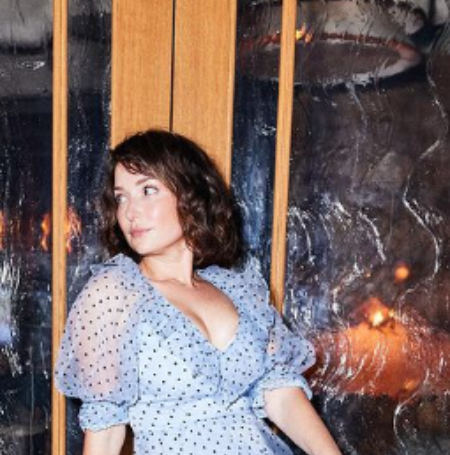 Vayntrub started acting in commercials for Mattel Barbie when she was only five years old. She did this to help her family with their financial difficulties. Instead of finishing high school at Beverly Hills High, she left after her sophomore year.
Milana obtained a GED and then attended the University of California, San Diego, where she earned a degree in Communication. During her time at university, she also studied improv comedy with the Upright Citizens Brigade.
Who is Milana Vayntrub Husband?
Milana Vayntrub has chosen to keep her personal life private. She shared that she is married and has a son, but she doesn't post pictures of her family or go out with them publicly. Because of this, we don't know the names of her husband and son.
In an interview on the Meditative Story podcast, Vayntrub talked about the importance of being present in her son's life. She mentioned the challenges she faced growing up with a father who lived far away and didn't want the same for her own child. She and her husband are committed to being active and available parents for their son.
Milana Vayntrub Was Rumored Dating John Mayer
Milana Vayntrub was in a well-known relationship with singer-songwriter John Mayer. This happened around 2006, and it was reported to be more of a casual fling than a serious commitment. Their involvement lasted for almost a year, ending in 2007.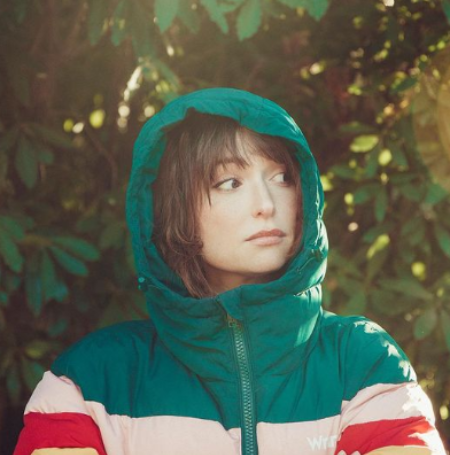 During that time, there were rumors that Mayer was also romantically involved with other women, such as Jessica Simpson, Cameron Diaz, and Minka Kelly, all between 2006 and 2007. However, neither Milana Vayntrub nor John Mayer has ever publicly addressed these rumors.
The relationship between Vayntrub and John received criticism for their age difference. Milana was 19 years old at the time, while Mayer was 28. Many people found the age gap concerning. This criticism continued when Mayer later dated other women who were significantly younger, including Taylor Swift.
How Rich is Milana Vayntrub?
Milana Vayntrub, the Soviet-born American actress, comedian, writer, director, and producer, has accumulated a net worth of $3 million through her successful acting and directing career. Her notable work with AT&T and other projects has contributed to her wealth, and it is expected to continue growing in the future.
Apart from her work in the entertainment industry, Vayntrubis also a compassionate person. In January 2016, she went to Greece to meet and support refugees who were escaping Syria.
In response to this experience, Milana co-founded a social media movement called "Can't Do Nothing" to aid refugees. Her efforts to help others show her caring nature and dedication to making a positive impact in the world.
Milana Vayntrub Career Highlights
Milana Vayntrub's career is diverse and impressive, covering various aspects of the entertainment industry. She is known for her roles as an actress, comedian, writer, director, and producer.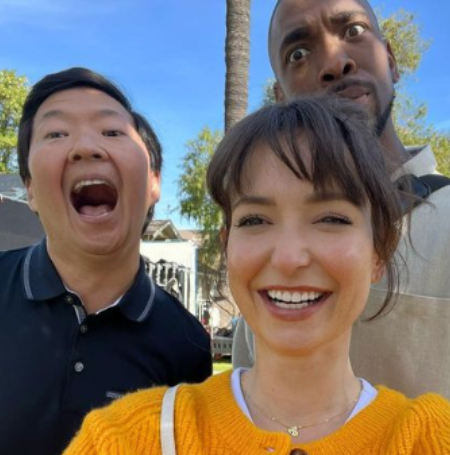 Vayntrub's journey began at a young age when she started acting in Mattel Barbie commercials at just five years old. This early exposure to the world of acting laid the foundation for her future career in the entertainment business.
Milana gained significant recognition for her portrayal of Lily Adams, the witty and charming saleswoman in a long-running series of AT&T commercials. Her portrayal of Lily became immensely popular, making her a familiar face on television screens across the nation.
Beyond commercials, Vayntrub has expanded her acting career to include both television and film. She has more than 60 acting credits to her name, appearing in various projects such as the TV series ER, Other Space, and This Is Us. She has also been a part of movies like Life Happens and the 2016 Ghostbusters reboot.
In addition to her acting talents, Milana has ventured into other creative aspects of the industry. She has directed some of the AT&T commercials she starred in, showcasing her skills behind the camera as well.
Beyond her work in entertainment, Vayntrub has shown a passion for making a positive impact on the world. In response to her visit to Greece to meet refugees fleeing Syria, she co-founded the Can't Do Nothing social media movement, demonstrating her commitment to humanitarian causes.
Milana's career has been marked by her ability to captivate audiences with her comedic timing, acting skills, and versatility in various roles. With her continued success and dedication to her craft, she remains a prominent figure in the entertainment industry.
Stay tuned in Glamour Path for more celerity articles.
-->