All Seen Tattoos of Mila Kunis With It's Meaning - She Claims It's Temporary
Published Tue Sep 24 2019 By DGM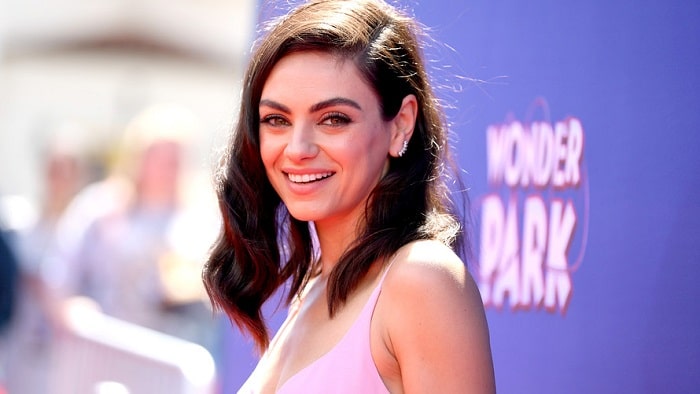 The famous American actress Mila Kunis has been rumored to ink numerous tattoos on her body counting up to five and even more. But all the tattoos that she inked were only temporary and not permanent.
Kunis, herself, has stated that all the tattoos she had were temporary and wouldn't ink a permanent one until she has medical reasons to do it. Here are some information about her tattoos:
Big Flower Tattoo on the Back
The 36 years old actress previously had a big plant tattoo on her back which consisted of two flowers. The flowers appeared to be Rose which represent mature love, protection, and joy. It was temporary and inked only for the movie 'Black Swan'.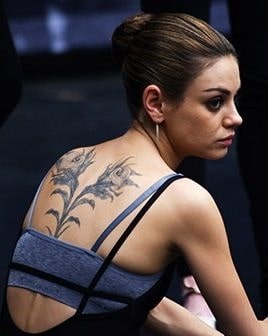 Full Sleeve Tattoo on Left Arm
Mila who has an amazing net worth of $65 million also featured a full sleeve tattoo on her left arm which contained a beautiful floral design.
Flowers on the tattoo are the symbolize of purity of the holder. As the actress doesn't have much interests in tattoos, this one is probably a temporary or fake one which was seen on the cover page of GQ magazine in 2011, August.
Coy Fish on Left Thigh & Leg
Coy Fish which represents independence, strength, prosperity, and determination was also seen featuring on the left thigh and leg of the beautiful actress.
As with all the previous tattoos, this fish tattoo is also not permanent but it wouldn't been amazing if it would be one.
Revolver on Belly
The mother of Wyatt Isabelle Kutcher and Dimitri Portwood Kutcher was spotted having a revolver tattoo on her belly which represents security and honor.
The tattoo was also witnessed in the picture of cover page of GQ Magazine where the actress was featured.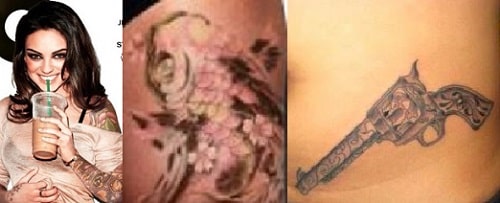 Star Design on Right Hand
Along with the revolver tattoo, Intricate stars design which symbolize fighting against darkness was also seen on the the backside of the right palm of Kunis. The tattoo connected towards her wrist and also one of the fake tattoo that the eminent actress had.
Flowers on Lower Back
In a picture, Mila was also spotted flaunting her gorgeous body along with a beautiful floral design on her lower back. Flowers are considered to be the representation of love and purity of the one who has it. However, this tattoo is also one of those unreal tattoos that the actress had.

Speculation of Wrist Tattoo
Ashton Kutcher's wife was also speculated to have a tattoo on her left wrist where she usually wears bracelet and watches. Some of her fans say that they witnessed that the actress had a real and permanent tattoo of playing cards on her wrist.
However, Kunis never revealed anything about whether she does or doesn't have a tattoo over there.
Follow Glamour Path for latest celebrity updates and information.
-->