Mike Bettes : The Storm Chaser From The Weather Channel
Published Sun Jan 29 2023 By sush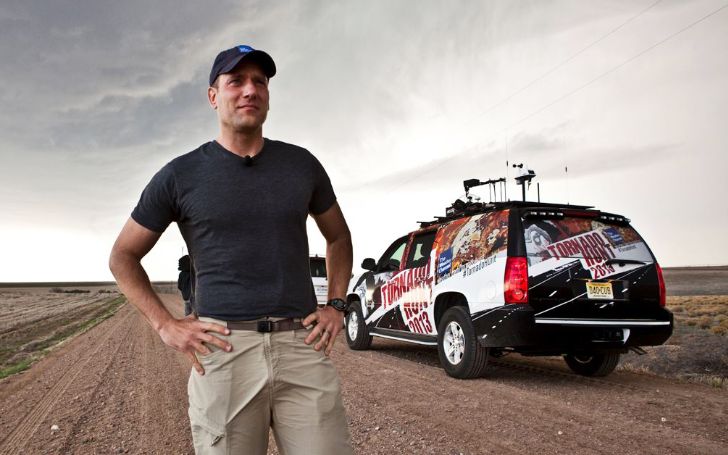 Have you ever heard about Mike Bettes? If you are a Georgia resident, there's no way you don't know him, right? He is a television meteorologist who has been involved deliberately in extreme weather reporting as a part of his career, so you must be pretty familiar with him.
Mike is an American storm chaser who is the lead field reporter working at The Weather Channel in Georgia, Atlanta. He is the station's lead meteorologist and has hosted numerous news broadcasts. He is also known for hosting Weather Underground TV. Along with that, he has also co-hosted the show Abrams and Bettes: Beyond the Forecast.
So, let's know about the life of Mike Bettes, who pursues a passion and a job that is filled with encountering life-endangering events.
The Storm Chaser's Net Worth
Are you curious about the net worth of Mike Bettes? You must think that a job as risky as a storm chaser would pay you quite a sum, right? Well, you're not wrong. The meteorologist has earned a fortune from his career as the lead field reporter and meteorologist of The Weather Channel.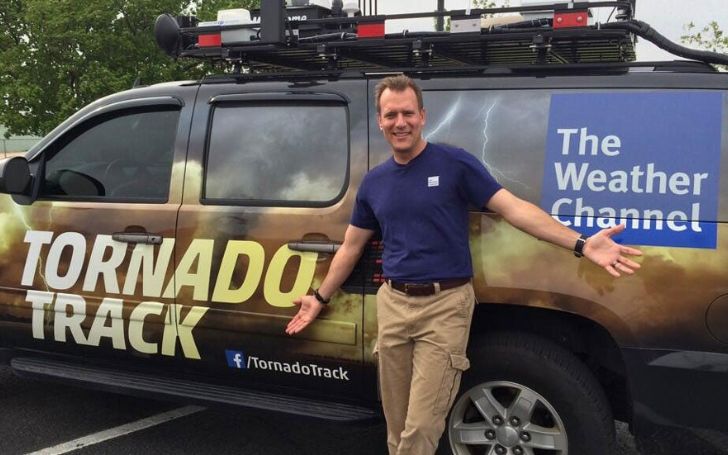 The net worth of the host of The Weather Channel in Georgia, Atlanta, Mike Bettes, is estimated to be over $5 million. He earned all of his fortunes through his career in The Weather Channel.
Not only did he serve as the reporter and meteorologist, but he has also co-hosted numerous shows like Abrams and Bettes: Beyond the Forecast. And reportedly, his annual salary ranges from around $80,554 to $102,755. So, it's apparent that the man has worked really hard on his career.
Early Life And Education
Mike was born in a Tallmadge city in Ohio on January 9, 1972. Though there isn't much information on his family background and early life, it's known that he was brought up in a Christian household. Moreover, he is the family's youngest child and grew up with his older sister.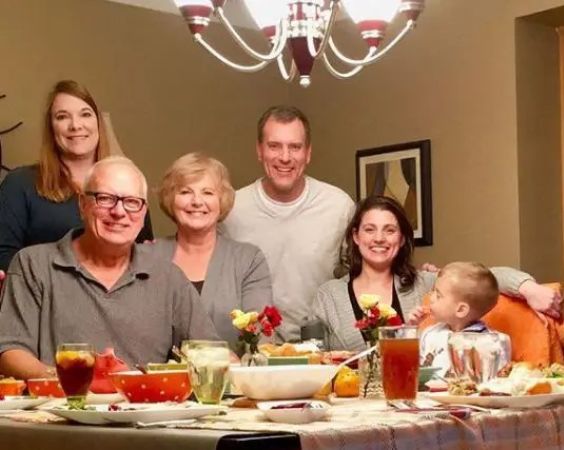 As for his education, it's reported that he went to a local school for his primary education. Upon graduating high school in 1990, he joined The Ohio State University for his undergraduate studies. And then, he graduated with a B.S. degree in Atmospheric Sciences in 1995.
Who Is The Wife Of Mike?
Did you know that The Weather Channel meteorologist Mike Bettes is married to the freelancing CNN meteorologist Allison Chinchar? She is often seen on CNN's New Day Weekend, CNN International programs, and HLN's Weekend Express. So, the couple could also be called one of the hot couples in television meteorology.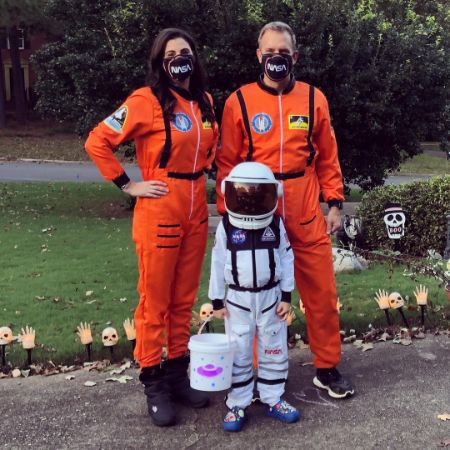 According to sources, Mike and his wife, Allison, started dating back in 2010. After being together for over two years, the couple got married in 2012 in Atlanta. However, the couple never made any official announcement of their wedding. The couple welcomed their only son, Landen Benjamin Bettes, on January 31, 2015.
Now, Mike and his family reside in Atlanta, Georgia. Moreover, his family also owns a dog named Joplyn, with whom he usually takes strolls for the general weather reporting and findings.
Previous Marriage With Stephanie Abrams
Apparently, before marrying Allison, Mike was married to another fellow meteorologist, Stephanie Abrams. Though there's no official documentation of the marriage between the two, the couple is quite famous in the industry.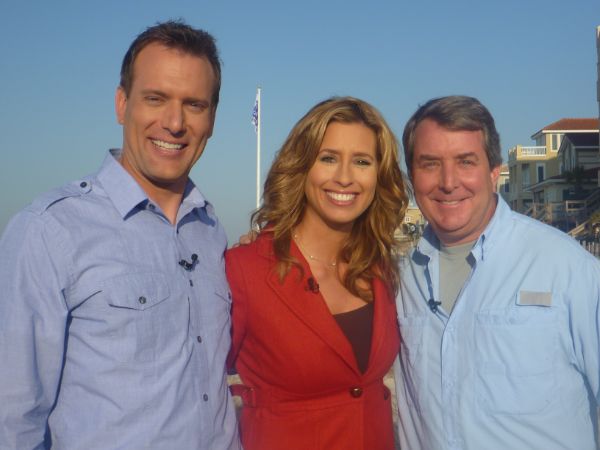 The source states that Mike Bettes married his former wife, Stephanie Abrams, in 2000. And after being together for nine years, they got separated in 2009. However, there's no validation of this information. But it's true that they are in the same field and have worked together at TWC. And the couple, who met in a professional setting, started off as friends, eventually leading them to get into a relationship.
From the secrecy of Mike's marriages, it can be seen that he has always been lowkey about his private life. So, it's not surprising that he has never really talked about his relationship with Stephanie Abrams.
Mike's Two Decades-Long Meteorology Career
Mike started his career as a meteorologist as soon as he graduated. He started to work for the WSYX/WTTE in Columbus and WKEF/WRGT in Dayton as a weekend meteorologist. However, he left the job in 1998 and moved to WLOS to work as the chief meteorologist.
Then, Mike started working for The Weather Channel in 2003. And now, he is the field reporter for the channel station, even two decades later. And along with being a reporter for the station, Mike co-hosted the show Abrams and Bettes: Beyond the Forecast with the co-host Stephanie Abrams from 2006 to 2009.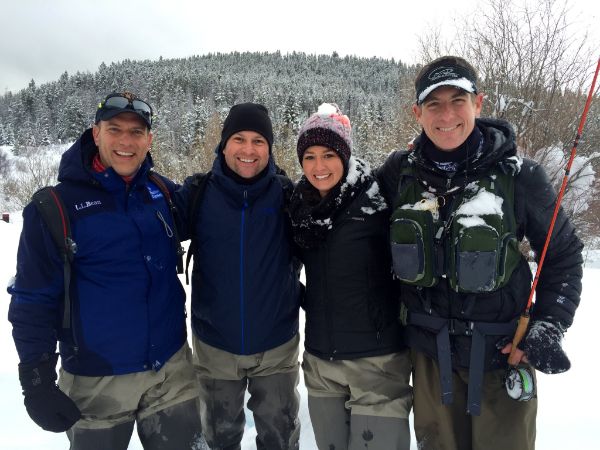 In 2009, Mike was also the co-host for Weather Centre Live. Then he became the correspondent and fill-anchor for Wake Up with AI segment starting the same year for five years. During the same time span, he also served as the co-host for Your Weather Today, which was later relaunched in 2012 as Morning Rush, which was once again relaunched as America's Morning Headquarters.
Chase For Storms And Hurricanes
As already mentioned, Mike is now a field reporter for The Weather Channel. But along with that, he also serves as the lead field meteorologist for the annual show, The Great Tornado Hunts, briefing tornado season. Moreover, you'll be surprised to learn that he accompanied the scientists for TWC coverage of the largest tornado research project, VORTEX2.
As a storm chaser, he has also reported the destructive Atlantic Hurricane Katrina live. He is also the meteorologist to report another destructive Atlantic Hurricane Sandy, also known as Superstorm Sandy, and other tropical cyclones, winter storms, and floods live.
One Of The Storm Chasers For El Reno Tornado
Do you know the DF3 tornado of El Reno, Oklahoma, that occurred in 2013? It is the widest tornado ever recorded, with 4.2 km at its peak. This tornado was also part of a larger weather system that indicates the occurrence of numerous other tornadoes over the preceding days, so the news pretty much blew up everyone. And, to our surprise, Mike Bettes was one of the storm chasers struck by that very tornado.
Mike was one of the storm chasers who was struck by the EF3 Tornado of El Reno along with his crew and TWISTEX, a tornado research experiment. While the whole TWISTEX was the casualty of the tornado, Mike and his crew were lucky enough to have survived the tornado, though with injuries.
As reported, while Mike and his crew were on the chase, the storm rolled their SUV into a field around 200 yards (180 m) far. Being thrown into such a distance, the roof of the SUV collapsed, and his crew got several heavy injuries; the driver, Austin Anderson ended up with several broken bones.
Later on, the whole squad of Mike was found by Reed Timmer and his SRV Dominator team who were also chasing the storm for KFOR-TV. They spotted the wretched SUV and saw The Weather Channel markings on it. They also assisted them along with the Oklahoma Highway Patrol but soon left to avoid the return of the storm.
Social Media Handles
Being one of the most popular storm chasers and meteorologists out there, Mike Bettes is pretty active on social media platforms. Moreover, he has a considerable fanbase which keeps him going on the path he leads. He often shares weather reports along with storms and tornado news.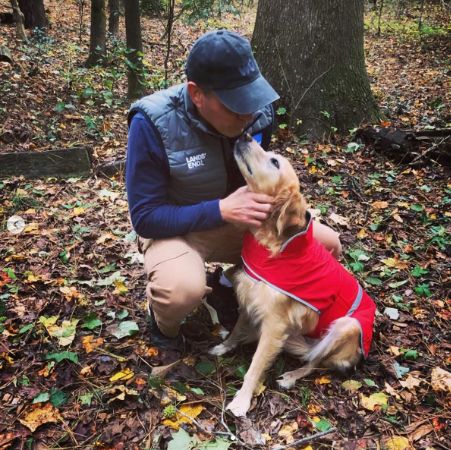 The meteorologist Mike is active on Twitter as @mikebettes. Moreover, he has a substantial presence on the platform, with over 380.1k followers. He is also active on Instagram under the same username as @mikebettes, with over 18.1k followers. Similarly, his official Facebook page has more than 81k followers.
Follow Glamour Path for more interesting articles about celebrity biographies, relationships, and riches.
-->