Facts About LAHH Michelle Pooch Star That You Want to Know
Published Mon Aug 12 2019 By Renan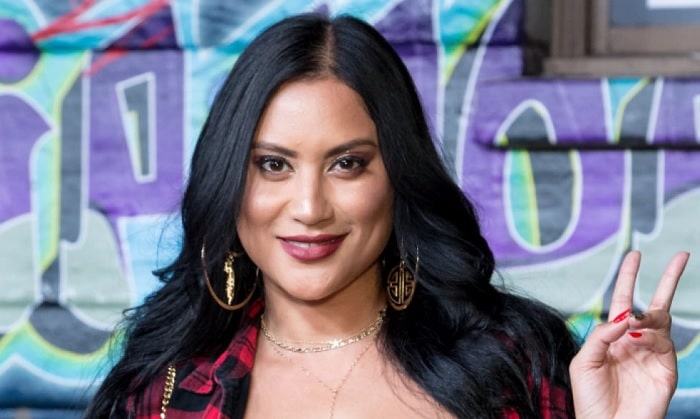 Michelle Pooch is an event planner, Miami socialite and entrepreneur. She is also a cast member of TV show Love And Hip Hop.
Pooch was born on 30th October, 1985 in Miami, Florida. She has been a famous DJ in Florida. She is known as the Night Party Queen of Miami.
Here are the 10 facts about LAHH Michelle Pooch Star that you want to know:
What's her net worth?
The famous DJ has a massive net worth of $2 million dollar and she is among the Florida DJ. She has accumulated all her net worth through her hard work in her profession and the huge income she made through it.
According to the report of Salary Expert, the average salary of experienced DJ in Miami, Florida is $64,310.
Owns Rolls Royce Car
DJ Pooch has got a very fancy car. She has a Rolls Royce Dawn car in her assets collection. The car is very luxurious and is convertible. The price of the car starts from $346,300. It gets EPA, estimated 14 MPG combined.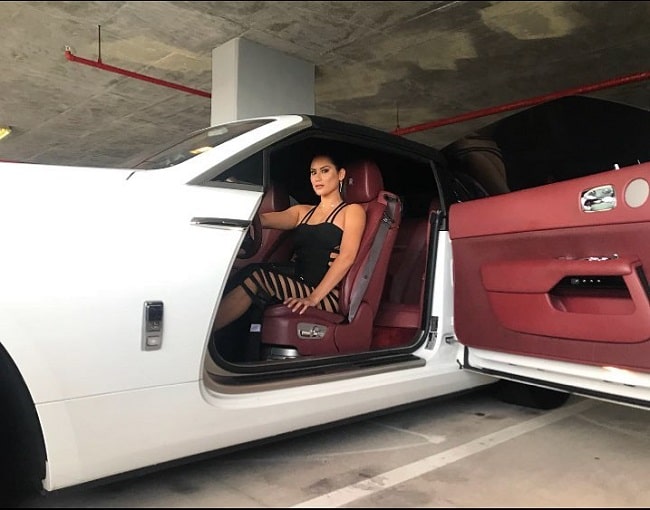 Lavish Life
Pooch is living one of the best part of her life and enjoying every moment of her life, as she has got a luxurious life to live. She is spotted spending her holidays in beaches, on yacht, attending different parties and events. She is even founded enjoying in dance bar and night clubs on her free time.
Ex-husband
The diva from Florida Michelle Pooch was married to Tommy Pooch, a well known Miami promoter. He also works in real estate business.
After some years of married life, the couple got divorced but still the reason behind the separation hasn't been clarified yet by them. But in one interview, he has left a small talk about the work of Michelle Pooch that he couldn't take easily. Maybe that is the reason they are not together today.
Relationship With Jay Cuza
Michelle is currently dating Jay Cuza, a businessman who works for a luxury company, Elite Luxury Services, that provides rental service of yachts to people.
The couple have been spotted together after she separated with her husband, Tommy. They haven't provide any such information if they are going to marry.
Daughter - Bella Pooch
The party queen of Miami has one daughter, Bella Pooch. She was the child from her married relationship with Tommy Pooch. Her daughter is now almost 11 years old. She even has an official Instagram account and has a massive follower of 957.
Bella as a kid already have a great personality and is a vlogger who posts kid friendly posts.
Model
The bold Miami DJ was previously a model and she has done modelling on and off since she was three years of age. She generally poses for bikini photo-shoots. She, as a model, promotes the swimming suits, inner wear and others.
Brand and Endorsement
Pooch, after the divorce with her husband, moved on to start her own brand and launched her own clothing line The Lusso Boutique, along with YSR, Ysella Sowenna Roberts. The Lusso is one of the fastest growing, popular and affordable without excluding the fact that they have the extraordinary quality.
She is also one of the best entrepreneur with the nail bar of name Get Nailed Bar in Miami. Targeting to connect nails, art and music, the nail bar serves client with fun and entertaining salon experience. She is a certified hustler and the Brand Ambassador of Samba Sol brand.
Court Affair
The 33 years old DJ is currently facing a lawsuit from former American Footballer, Branden Albert who invested $230,000 into the business with her.
The lawsuit states that Michelle Pooch used the capital as her salary and for a chauffeured car. He claimed that he was not incorporated into the business plans and expected that through his investment in the business he was entitled to profits.
Social Sites
The famous face from Miami is very popular on social media. She is active on Instagram and Twitter. She has her Instagram account, @djmichellepooch and twitter account @michellepooch. She posts her day to day activities on her Instagram. She has more than 172k followers on Instagram and 817 followers on twitter.
Visit Glamour Path for more celebrities facts.
-->