About Michelle Beisner-Buck - Former Cheerleader and Reporter Who is Mother of Two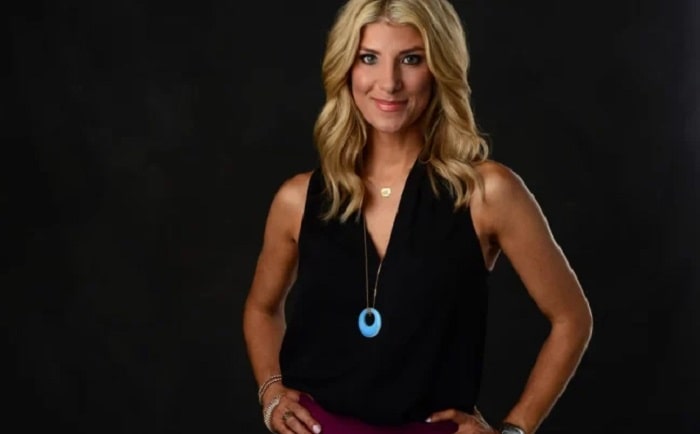 Michelle Beisner-Buck is a popular American reporter and actress. She is also a member of the 'Monday Night Countdown' crew as well as a former cheerleader for the NFL team.
She was born on October 15, 1976, in the United States of America who holds American citizenship. Beisner is also known for being the wife of famous American sportscaster Joe Buck.
Let's get to know some unknown facts about Beisner:
What's Her Net Worth?
American reporter, Michelle Beisner has a net worth of $3 million. She added her wealth mostly from her career as a reporter as well as an actress. Her annual salary is at $500 thousand dollars which receive from ESPN host and part of the Sunday NFL Weekly Countdown and served as a Field Reporter for the NFL Network.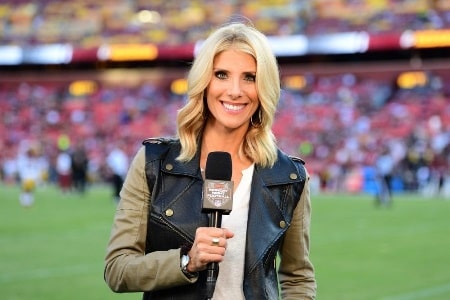 Likewise, her husband Joe Buck has a net worth of $15 million. He is a sportscaster who is known for NLF, MBL, and Play-by-Play commenter. A winner of multiple Sports Emmy Awards for his work with Fox Sports.
First Meeting with Joe Buck
Beisner and Buck were introduced by a mutual friend Rich Eisen for the first time. Even though they belong to the same field but they never met. As Buck was already impressed with Beisner at first look as confronted to friend Eisen, he made the first move and asked for her number.
While Michelle wasn't impressed at first sight. She lived with her ex-boyfriend and had always thought Buck was a proud and arrogant person. She soon realized after Rich introduced them and tell about his nature behind his look.In addition, They come close to each other.
Engagement To Wedding Ceremony
After their first met they came close. Michelle broke up with her then-boyfriend. The couple began to date and started spending time. Buck purposed her in August 2013.
The lovebirds married on April 14, 2014, at a beach in Cabo San Lucas, Mexico. Beisner moved from Los Angeles to live in St Louis, Missouri, with her husband in their two-Storey home.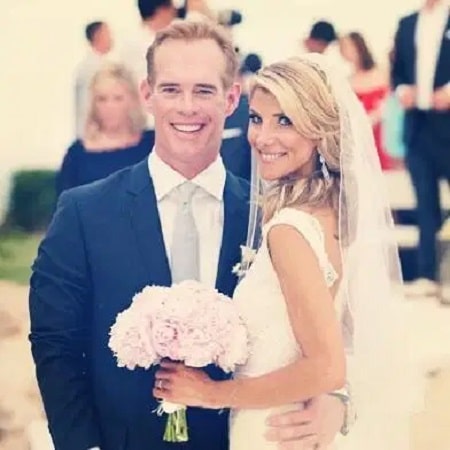 Two Children
A reporter for ESPN, Beisner is the mother of two children. The twins, Wyatt Joseph and Blake Andrew were born April 26, 2018, one day after the 49th birthday of their father. Beisner's usually share their picture on her social media account. Both kids are very adorable.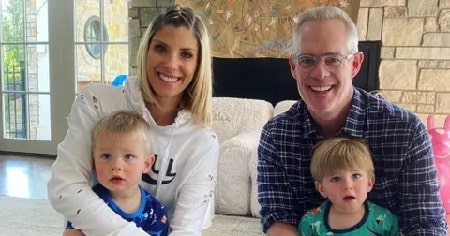 Stepmother Two Daughters
Although the twins are the first kids from Michelle, Wyatt and Blake are the third and fourth kids of Joe Buck. He has two daughters from his previous marriage with Ann Archambault-Buck. Her stepdaughters are Natalie and Trudy. They have an amazing relationship with their father and stepmother, and their children.
Trudy Buck is studying film at the University of Southern California School of Cinematic Art and classmate of Olivia Jada. She is in a relationship with Olivia. And another daughter, Natalie studied Telecom Engineering at the University of Indiana.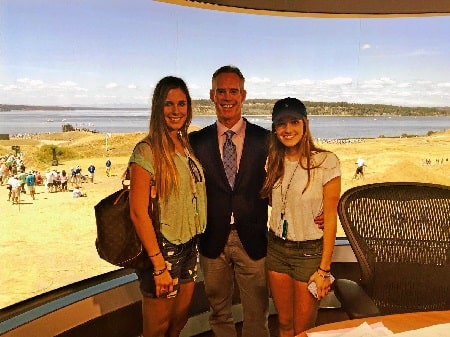 Ex-boyfriend: Ben McKenzie
Before being into a relationship with Joe, Beisner was in a long-term relationship with actor Ben McKenzie. They were still in a relationship when Joe seeing each other.
After some months they broke their relationship apparently. She has shared a lot of pictures with him during their dating phase. She used to call her former boyfriend, Big J. Currently, he played in the TV series 'Southland'.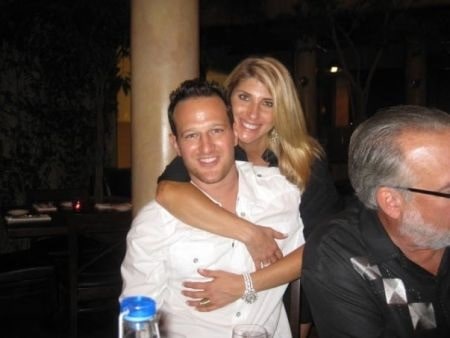 Belongs to Military Family
A host of NFL Weekly Countdown, Michelle Beisner's father is Warren, and mother Mary Beisner. Her father is a World War II veteran in the Army Air Corps and served as one of the glider pilots. She was always proud of her father's job.
She has one younger brother named Andy Beisner, who worked as a Cannabis Industry expert and currently works as the senior consultant for Andrew B Consulting. He is also the owner of Fox Cannabis.
She has another brother named Matt. On the occasion of "Veterans Day 2013", she tweets and mentioned her brother, who worked in the Marina.
Education
Beisner attended the Green Mountain High School in Lakewood, Denver, CO. for high school. For graduation, she joined the prestigious Metropolitan State University of Denver. She did major in Communication.
The journey from Former Cheerleader
She was a renowned dancer and former cheerleader for the NFL team. From 1997 to 2003 she was a member of the Broncos cheerleader as well as their captain. After a few years, she expands her experience and joined the NFL network as their studio host.
Social Media
Gorgeous reporter Beisner is active on her social media. She has more than 27.9K Followers on Instagram and Twitter with over 81.3K Followers.
To know more facts about celebrities visit Glamour Path.
-->