Know Michael Peña - An Actor Who started from the Back of his van!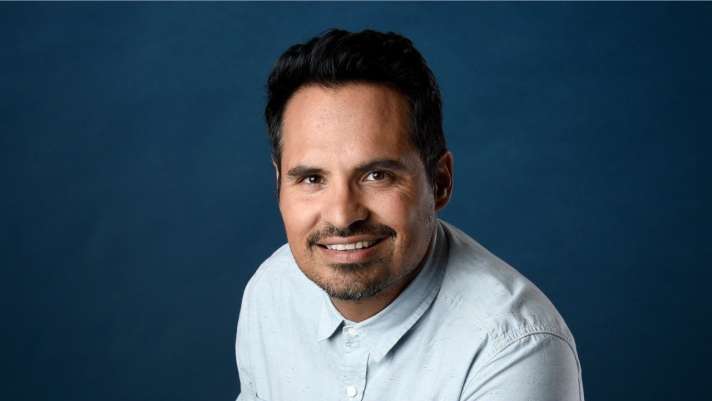 Michael Peña has been a Go-To Mexican actor for years now! Basically, a supporting actor to most of the best-known leads, Peña, has established a reputation in Hollywood.
He is a comedian, T.V. actor and musician as well. So, here are a few things that you might be missing out about Michael Peña, and we are here to deliver some uncommon facts about the most familiar faces in Hollywood, let's begin!
Been in 55 movies and 26 T.V. series
Well, as we said earlier, he is almost on the verge of doing a total of 100 big projects at 44 years of age. He is an inspirational actor who has done it all, comedy, action, drama, and even romantic comedies. However, some of his best-known flicks remain Gone in 60 seconds alongside Nicolas Cage, World Trade Center, Shooter, Battle: Los Angeles, Animation movie Turbo, American Hustle, a superhero movie Ant-Man, 12 Strong as Surgent Sam Diller, A Wrinkle in Time, and Ant-man and Wasp.
Whereas, his most notable T.V. credits include Narcos: Mexico, Gracepoint, and Chozen, but he has been on some high profile TCV shows as a guest star and has appeared in the Crime drama CSI, NYPD Blue, and medical Drama E.R., to name a few.
His parents were Mexican Farmer
Michael Peña has actually struggled to be at the position he is now! His parents were farmers who immigrated to The States, and in America, his dad Nicolasa worked as a social worker, and his mother, Eleuterio Peña, worked in a factory.
Added that, he is only a high school graduate and completed his schools from Hubbard High School in Illinois. After high school, he moved to the city of opportunities (L.A.) and did various low-end jobs to support his passion for acting.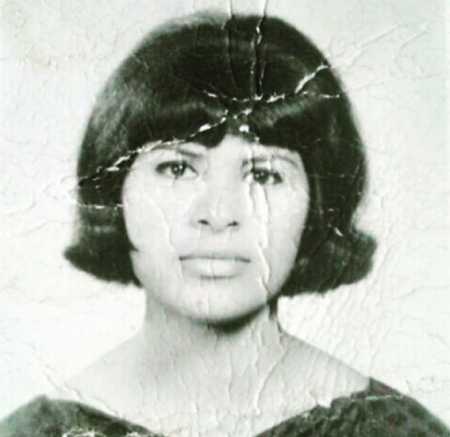 He has had a fair share of hard days.
Before fame, the actor has admitted living in a Van and auditioning for roles in various movies, which wasn't a pleasant experience as per the actor. Though he doesn't talk about all of his struggles and has said that he believed in his skills and abilities, he still has had hard days in Hollywood like Jim Carrey, Steve Harvey, and Chris Pratt.
Big Break
His first-ever big-screen project was 1996 released American comedy movie My Fellow Americans as Ernesto. In the same year, he was seen in an episode of a T.V. crime drama series Pacific Blue as well.
Comming to 1999, he had made it to a movie poster as one of the leads in an independent movie Bellyfruit, which was about teen pregnancy.
Did Two Academy Award Winning Movies in 2005 and 2006
Well, there aren't too many actors who can say that they have shared the screen with the likes of Mark Wahlberg, Nicolas Cage, Jake Gyllenhaal, Brad Pitt, and Shia LaBeouf, and even the likes of actor mentioned here can't say that they have appeared in Academy Award Best Picture winners movies back to back!
Yes! Our guy Michael Peña was in 2005's Million Dollar Baby and 2006's Crash, both of which has an Oscar to its name!
All about Method Acting
Perfecting the art form is one thing and living the role is something else, here we can say that he is as method minded as the likes of late Heath Ledger, and Suicide Squad's Joker Jared Leto. To elevate his method game, he lived with a New York City police officer Will Jimeno and his family before playing Jimeno in the film World Trade Center released in 2006.
Has Been In The Midst Of LA Shooting
Method acting can be a thing, but do you believe it can get actors into danger as well? We, don't know if you have come across the article where the reports about actor Jake Gyllenhaal and Michael Peña getting caught in a armed fight while they were riding along with an LAPD officer to prep for their roles in End of Watch?
Well, this is as real as it can get, the two were hanging around with an LAPD officer when some gang tried shooting up on the officer, which is a terrifying thing to be involved in, but that didn't stop these Jake and Michael to dig out the role and give one of their best performances ever.
Brie Shaffer's Loving Husband
The heading says it already, he is a respectful man married to Actor-writer, poet, fine artist, and screenwriter, Brie Shaffer. As we said, he is a loyal husband, proven by the fact that he's been with his wife since marrying her in 2005. Its been 15 happy years as a pair for these two, and so far, they have managed to stay cut from divorce or cheating rumors.
Parenting Their Only Son Roman Peña
The celebrity couple is not only a perfect match but responsible parents! They sure are parenting their only son Roman Peña born in 2006 with care. Their only child Roman was born a year after their marriage and is now a teenager studying in middle school.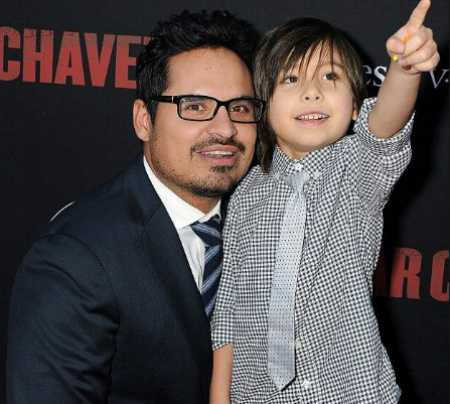 He is rich!
Yes! You heard it, Michael Peña is super rich! He is currently worth over $12 million, and the L.A. resident reportedly summons over $250 thousand per T.V. appearance. His recent Netflix project was reportedly penned at $250 thousand per episode, making him the highest-paid actor for Narcos Mexico!
Moreover, his record of four ALMA Awards nominations and two Alma wins along with two Oscar-winning movie roles make him worthy of the fat cheques he gets signed for.
Huge thing for Golf
Again, if you don't know, the guy who has played a sucker for football in movies, time and again, is actually a Golf enthusiast!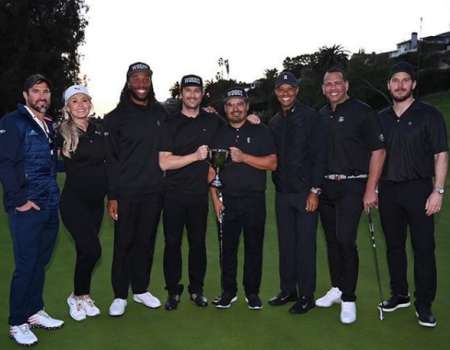 Well, he is a hobbyist golfer, and one of his I.G. posts features the legendary Tiger woods shaking hands with Pena, and he also has one million posts with golf sticks and loves following PGA events.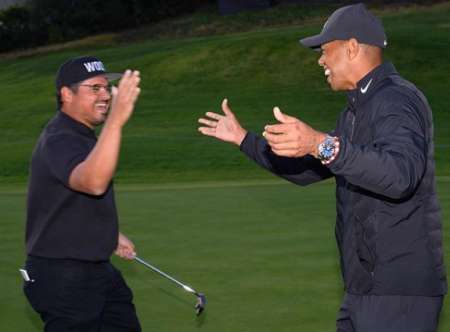 Available everywhere in Social Media
Michael Pena stays connected to his fans via his social media accounts, and to your convenience, this Movie star is open everywhere. There are a ton of videos relating to him on YouTube. Likewise, he uses Twitter, Instagram, and Facebook officially! As of 2020, he almost has 300 thousand people following him on Instagram.
Keep up with Glamour Path for more!
-->