Meet Melissa Fumero – "Amy Santiago" From Brooklyn Nine-Nine
Published Tue Dec 03 2019 By DGM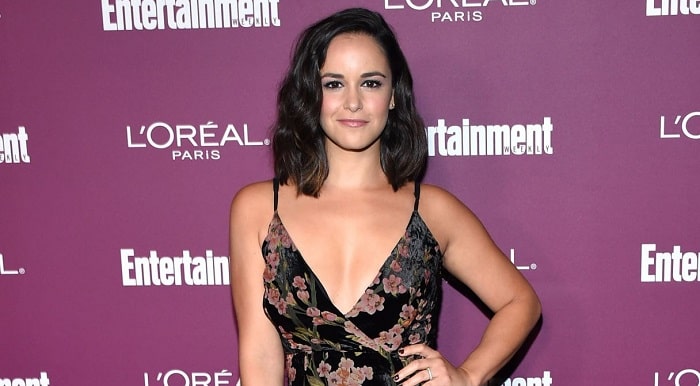 Melissa Fumero, popularly known as Amy Santiago from Brooklyn Nine-Nine is a very popular actress and a director. Fumero was born on 19th August, 1982 in North Bergen, New Jersey.
She has starred in various movies and television show but her most iconic role comes from the Brooklyn Nine-Nine series as Amy Santiago. Here are some facts on the very beautiful and talented actress:
What's her Net Worth?
Melissa Fumero has the net worth of $2 million which she successfully accumulated from her career as an actress and a director.
Husband - David Fumero
Just like so many Hollywood love stories, Melissa met her hubby, David Fumero on the set of the same television show series that they shared. The show is named One Life To Live and David and Melissa are very much connected on the show too! The couple tied the knot in the year 2007 and have been happily married.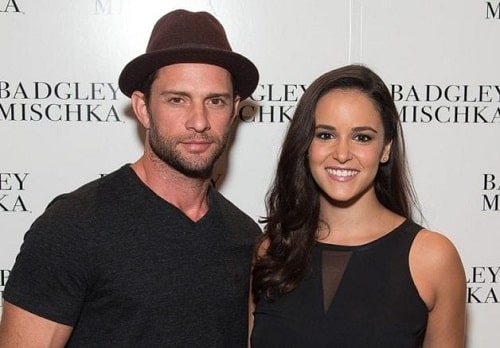 Husband's Net Worth
Joseph Sentielo Fumero, famously known as David Fumero, has the net worth of $1 million. David was previously a model, having modeled for many international and popular brands like Dior and Armani. He then went on to become an actor and then changed his name to David so that it would be easier for people to pronounce it.
Son and Pregnant Soon
After love, children are the greatest gift of a couple. Similarly, the Fumeros have a little baby boy and another blessing bundled up in Melissa's tummy right now. Yes she is pregnant for the second time now and is baking her little baby inside her.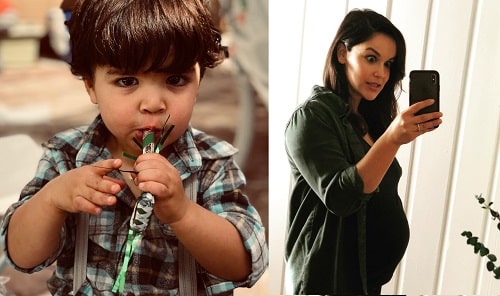 She announced her pregnancy soon after Brooklyn Nine-Nine's season 7 was announced. Does it mean Jake and Amy are having a baby? Guess we'll just have to wait and see.
Parents
Both of Melissa Fumero's parents were born and raised in Cuba. They immigrated to America when they were only teenagers and later conceived Melissa. Thanks to her parents, Fumero was born on Lyndhurst, New Jersey.
Alma Mater- Education
Melissa Fumero is a proud graduate of New York University. She studied Bachelor of Fine Arts in Drama in the mentioned institution. Also, fun fact, Melissa got the role of Adriana Cramer on One Life to Live just after being done with her final exams. What perfect moment to be a cast of a great show than this! Fumero had a perfect end to her Alma Mater.
Big Hit- Brooklyn Nine-Nine
Starring as a nerdy teacher's (Holt in this case) pet, Amy Santiago has quite a personality in Brooklyn Nine-Nine that we all adore very much. The television show is one of her very hit sitcoms which is famous worldwide. She also made friends with many actors and actresses through the show.
Starred In Gossip Girl Too?!
Wait a minute, did any of you know that Fumero was once a cast of the very famous television show series "Gossip Girl"? To clear everything out a little bit more before you start heading out and trying to figure out where was Melissa and how did we not start to fangirl over her looks, she only starred in five GG episodes. If you've noticed, good for you. If you have not, the mother of two was one of Blair Waldorf's sidekick and starred as 'Zoe'.
Posted A Very Warm Father's Day Post
Being a hotshot celebrity, Melissa is often on her Instagram and Twitter posting, browsing and all that. She also took out her precious time to wish her father and her husband a very happy father's day with very cute pictures of the three generation men whom she adores and loves very much.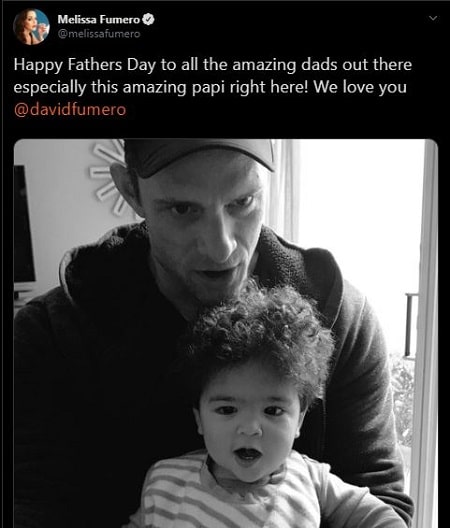 Called Chelsea Peretti "The human form of the 100 emoji".
A petition to name Melissa Fumero 'the best caption writer of all time' please! In one out of Fumero's many appreciation posts towards her co workers, she posted a picture of her and her bestie co worker, Chelsea and gave her a caption which eerily matched her Brooklyn nine-nine role as 'Gina'. "The human form of the 100 emoji", aww the sweet friendship.
Glamour Path For More Celebrity Facts.
-->