Megan Everett – Stellan Skarsgård's Wife and Baby Mother
Published Tue Aug 20 2019 By DGM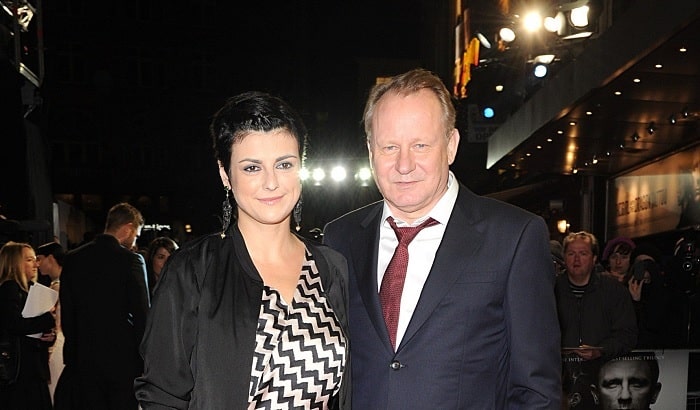 Megan Everett is the second wife of Stellan Skarsgard after his first wife, My Skarsgard. Megan was born on 3rd March 1976. Megan is a writer and a film producer.
Here are some facts on Stellan Skarsgard's wife:
What's her Net Worth?
Megan Everett Skarsgard has the net worth of $1 million. She is a writer and a producer and is known for her book 'Banned From The Zoo' which is a book for children.
Married Stellan Skarsgard And Their Age Difference
Megan and Stellan got married on 12th January 2009 after they met through their similar career path in 2008. Stellan got divorced with his ex wife on the year 2007 and waited a whole year to get back on the dating game. He and Megan dated for a year and tied the knot when Megan was pregnant with their first child.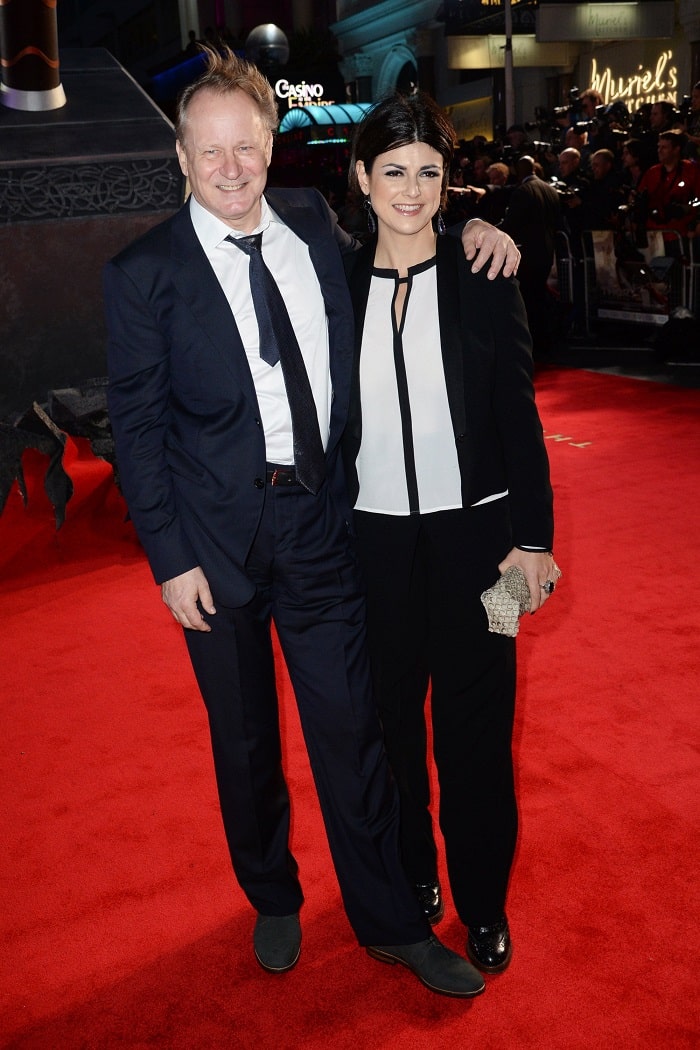 Megan and Stellan has the age difference of 25 years but like in most cases, love won and age did not.
Children and Step Children
Marrying Stellan meant babying his six children who were not very younger then her. She was pregnant while marrying Stellan so she had another baby, of her own, to take care of too. Her step kids' names are Alexander Skarsgard, Gustaf Skarsgard, Bill Skarsgard, Valter Skarsgard, Sam Skarsgard and Eija Skarsgard.
Her biological children are Ossian Skarsgard and Kolbjorn Skarsgard. Ossian was born on 26th April 2009 and Kolbjorn was born on 24th August 2012.
Same Age As Her Eldest Stepson
As weird as it sounds, one of Megan's step son is as the same age as her. Alexander Skarsgard is the first son of Stellan Skarsgard. He was born on 25th August 1976 and Megan was born on 3rd March 1976. It is really weird but they have all adjusted to the fact.
Husband Had Vasectomy Done
Unlike many people in this world who is satisfied with only one or two kids, Megan's husband, Stellan Skarsgard, has decided that he has had enough kids. After having the total of eight kids, Papa Skarsgard has decided to get his tube tied so he does not make any more babies.
This surely means that Megan is going to age with her six step children and two biological children.
Glamour Path Fore More Celebrity Facts!
-->