Meet Tatiana Pajkovic: The Stunning Wife of Boyd Holbrook You Need to Know About!
Published Sat Jul 15 2023 By prazu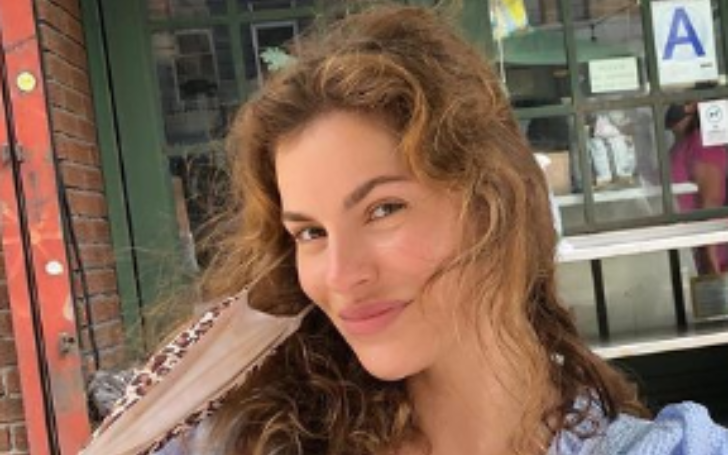 Tatiana Pajkovic is a talented entertainer who has excelled in various fields such as acting, singing, and modeling. Pajkovic is also well-known for being the wife of actor Boyd Holbrook.
In this article, learn in detail about Pajkovic's personal and professional life.
Who is Boyd Holbrook's Wife Tatiana Pajkovic?
Tatiana Pajkovic, a gifted actress and singer from Denmark, gained prominence primarily due to her marriage to Boyd Holbrook. She has been credited with four acting roles, specifically in the movies Nynne, Det vildeste westen, The Transporter Refueled, and Devil Town.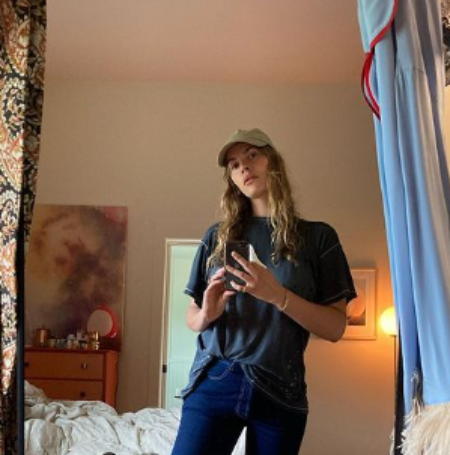 Despite her limited filmography, Pajkovic's talent shines through, captivating audiences with her performances. Her versatile abilities in both acting and singing have contributed to her rising recognition in the entertainment industry. While her marital relationship has brought attention, Pajkovic's own talents and achievements stand independently, showcasing her artistic prowess and potential for further success.
Tatiana Pajkovic Personal Life
Tatiana Pajkovic is happily married to her husband, Boyd Holbrook. They met in 2016 and started dating after getting to know each other well. In 2018, they got married, but they have kept their wedding and married life private, without sharing any wedding photos.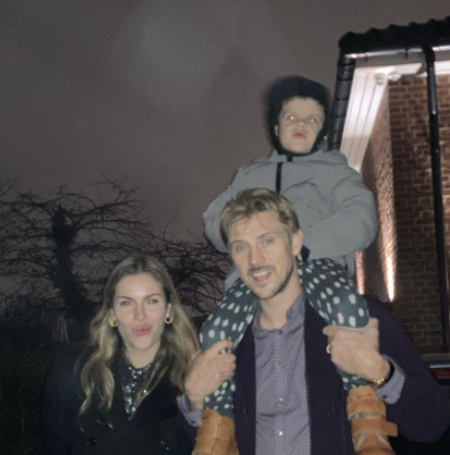 Their relationship took a significant turn in 2018 when the pair got married and had their first child. On January 15, 2018, Pajkovic gave birth to their son, named Leon Day Holbrook, or Day Holbrook for short. They have been enjoying their time as parents, sharing photos on their Instagram accounts. However, Holbrook has recently deleted most of his posts on Instagram for unknown reasons.
But don't worry, their relationship is going well, and Pajkovic's Instagram still has those pictures. Holbrook acknowledges his wife for 95% of his parenting skills. In a September 2019 interview, Holbrook mentioned that his wife is Danish, and Denmark is known for being one of the happiest countries, which may contribute to their effective parenting.
Overall, Holbrook and Pajkovic are happily married and enjoying their journey as parents, cherishing the moments they share with their son.
Tatiana Pajkovic Has a Son
In 2017, Tatiana Pajkovic introduced Boyd Holbrook to her Instagram followers, and soon after, they shared the wonderful news that they were going to have their first child. The announcement came in September when they were seen walking in Los Angeles, and Tatiana's growing baby bump was visible under her navy polka-dot dress.
On January 31, 2018, Pajkovic shared the first photo of their newborn. The baby boy is named Leon Day Holbrook. The child has a strong bond with both parents, who are actively involved in caring for him.
What is Tatiana Pajkovic Net Worth?
According to Popular Net Worth, Tatiana Pajkovic is believed to have a net worth of $900,000. Whereas her husband Boyd Holbrook is rumored to have a net worth of $3 million.
In her career, Pajkovic is recognized as a singer and actress, with her most notable role being Maria in the movie The Transporter Refueled (2015).
Tatiana Pajkovic Husband Career Highlights
Tatiana Pajkovic's spouse Boyd Holbrook's journey began when he was discovered while working part-time as a carpenter at Jenny Wiley Theatre in Kentucky. He signed with Elite Models in 2001 and later worked with agencies like Wilhelmina Models. As a model, he had the opportunity to represent renowned designers such as Dior, Gucci, Jean Paul Gaultier, Versace, Hugo Boss, Bill Blass, Calvin Klein, Moschino, Marc Jacobs, and DSquared².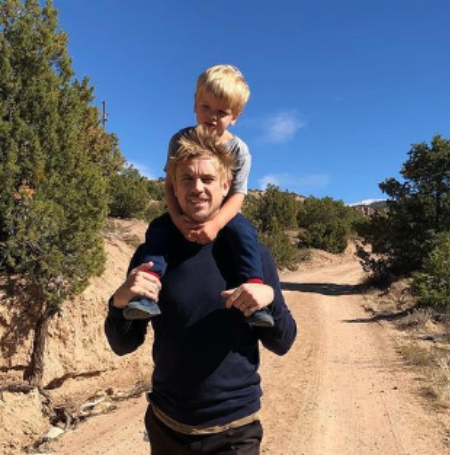 A notable moment in Holbrook's modeling career was when he and model Omahyra Mota became subjects for a Paris gallery exhibition called Omahyra & Boyd by photographer Ellen Von Unwerth. This collaboration also resulted in a book titled Omahyra & Boyd.
In addition to modeling, Boyd explored his artistic side. He released a collection of poems on the website Model-Max.com, accompanied by illustrations by Jamie Strachan. He also pursued acting training at the William Esper Studio's Meisner Acting Program and Shane Ann Younts' voice and speech program. Holbrook further honed his skills by working with acting coach Terry Knickerbocker. He made appearances in the music video Allison by Permanent Me alongside model Tiah Eckhardt.
Beyond his modeling and acting pursuits, Holbrook showcased his talents as a photographer and sculptor. His photography work included collaborations with David Armstrong, while his sculptures were exhibited in his first art show titled Iscariot at the Rare Gallery in Chelsea, New York.
Boyd's acting career gained significant recognition when he portrayed Jeff in David Fincher's psychological thriller Gone Girl in 2014. He also played DEA agent Steve Murphy in the Netflix series Narcos and portrayed the antagonist, Donald Pierce, in the 2017 film Logan, which served as a sequel to The Wolverine. In 2019, he starred as Thomas Lockhart in the Netflix thriller film In the Shadow of the Moon.
Continuing his acting endeavors, Holbrook was cast as The Corinthian in the Netflix adaptation of The Sandman in January 2021. Additionally, in May 2021, he secured a role in the movie Indiana Jones and the Dial of Destiny.
Stay tuned in Glamour Path for more celebrity articles.
-->