Meet Shea Joelle James: Kevin James' Rising Star Daughter!
Published Mon Sep 11 2023 By prazu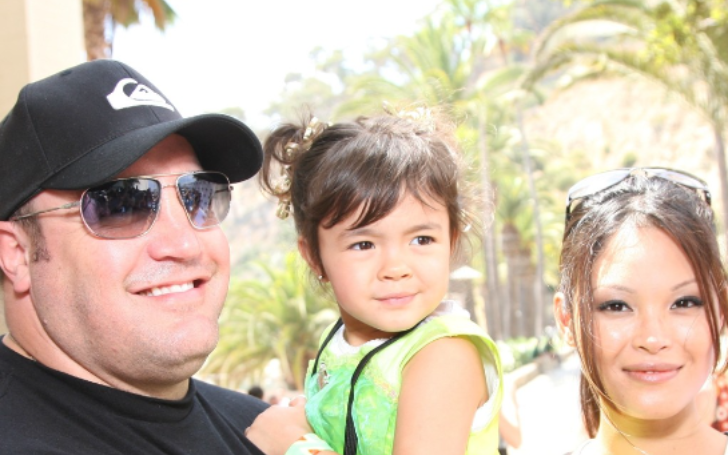 Shea Joelle James, renowned for her roles in "Pixels" and "Hubie Halloween," was born into a privileged family. The 16-year-old celebrity kid is widely recognized as the child of Kevin James, the star of "The King of Queens," and actress Steffiana de la Cruz.
Shea Joelle James' Early Life
Born on June 14, 2007, in Los Angeles, California, Shea Joelle James is the daughter of the accomplished actors Kevin James and Steffiana De La Cruz. As of 2023, James is 16 years old.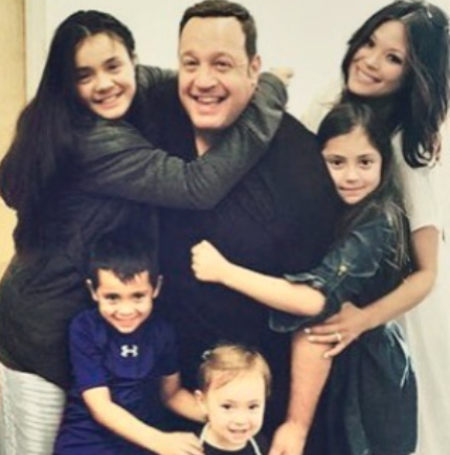 Shea's heritage is American, and her ancestry is a blend of different races. She grew up alongside her siblings Sienna-Marie James, Kannon Valentine James, and Sistine Sabella James.
However, there is limited information available about James' educational background.
How Wealthy is Shea Joelle James?
Shea Joelle James' fortune is unknown. But, her father Kevin James is an American entertainer and has a net worth of around $100 million. He had a really amazing career.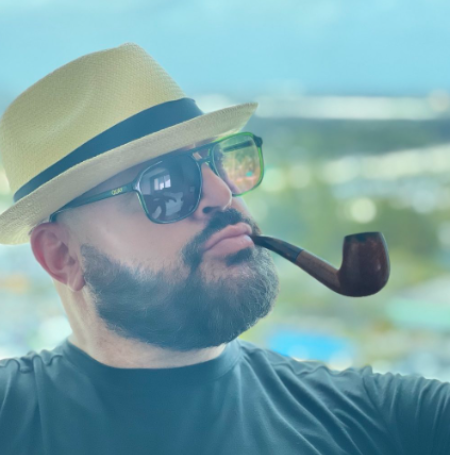 Kevin started by doing stand-up comedy in the late 80s. Then, he got to be on famous talk shows like The Tonight Show with Jay Leno, The Late Show with David Letterman, Late Night with Conan O'Brien, and Dennis Miller Live.
James even guest-starred on his friend Ray Romano's show, "Everybody Loves Raymond." But the biggest thing was when he got his own TV show called "The King of Queens." It ran for nine seasons, which is a lot! While doing the show, he also made his own comedy special and started acting in movies. It was like a dream come true for him and something most comedians hope for.
Shea Joelle James Acting Career
When Shea Joelle James was eight years old, she started acting in a movie called "Paul Blart: Mall Cop 2." Her dad, Kevin James, was in that movie too, along with some other actors like Eduardo Verastegui, Raini Rodriguez, and Daniella Alonso.
After that, Shea was in a sci-fi action comedy called "Pixels" with actors like Adam Sandler, Michelle Mohaghan, Peter Dinklage, and Josh Gad. She played the role of Lucy in a TV show called "Kevin Can Wait" on CBS. The show had other actors like Erinn Hayes, Taylor Spreitler, Ryan Cartwright, and Gary Valentine. It started on September 19, 2016, and ended on May 7, 2018.
In 2020, James was in a mystery comedy-horror movie called "Hubie Halloween" with Julie Bowen, Ray Liotta, Rob Schneider, and Shaquille O'Neal. Netflix released the film on October 7, 2020, as a tribute to actor Cameron Boyce, who was supposed to be in the movie but passed away in 2019.
"Pixels" Star Shea Joelle James Parent's Relationship
Shea Joelle James' parents Kevin James and Steffiana de la Cruz have been married for almost 20 years. They first met on a blind date set up by someone who was decorating James' house at that time. They really liked each other, and that's how their love story began.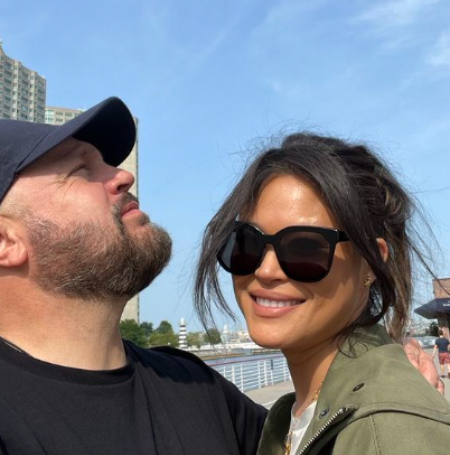 James, the actor from "The King of Queens" show, asked Cruz to marry him in 2003. They didn't rush into it; they took a year to plan their wedding. They had a big and romantic wedding in Dana Point, California, on June 19, 2004.
Now, they have four children: Sienna-Marie (born in September 2005), Shea, Kannon (born in April 2011), and Sistine (born in January 2015). Kevin often says his kids are really funny and smart, and they even give him ideas for his comedy show, "Kevin Can Wait."
James is a bit older than Steffiana. He was born on April 26, 1965, and she was born on August 28, 1974. Cruz used to be a model and actress. She started her acting career in 1997 in a movie called "Die Gang" and has been in other shows and movies like "Pacific Blue," "Something to Sing About," and "Stealing Harvard."
The lovebirds like to keep their private life, well, private. Kevin picks his acting projects with his family in mind. He wants to make movies that he can be proud of and that his kids can watch someday.
Kevin often shares sweet messages about his wife on social media, When they celebrated their 16th wedding anniversary, he wrote, "16 years ago today! You're all I need... and the kids... and Friday night pizza... and Sunday pasta... but that's it... you, the kids, pizza, pasta. Love you."
Stay tuned in Glamour Path for more celebrity articles.
-->