Meet Porcia Mann: Crafting Digital Magic as a Blogger and David Mann's Daughter
Published Fri Oct 06 2023 By prazu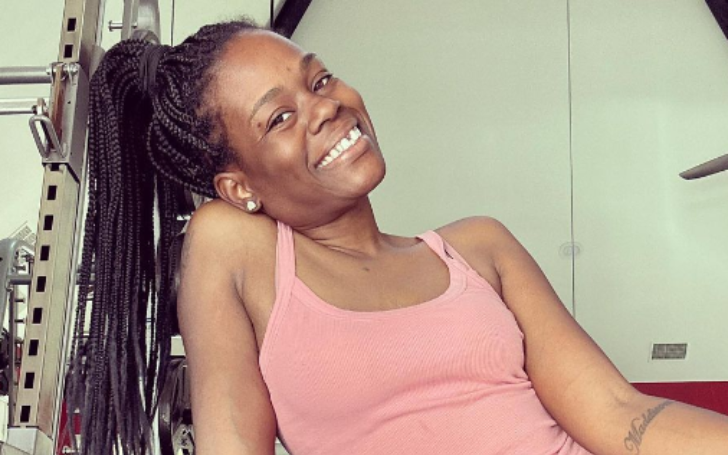 Porcia Mann is an American reality TV star and blogger. Mann is famous for being the daughter of David Mann.
Porcia Mann's Early Life
In her early years, Porcia Mann's biological mother didn't marry David Mann, her dad. Later, Tamela Mann (David's wife) adopted Porcia and her sister Tiffany Mann. They all come from Texas.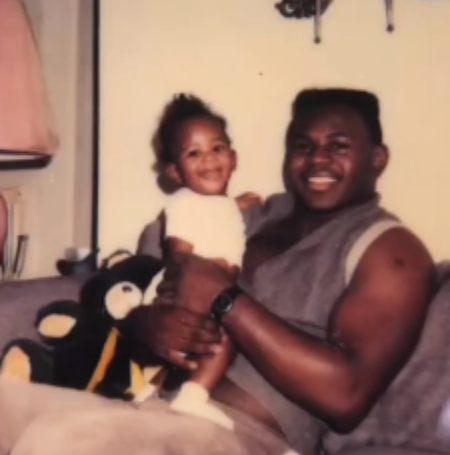 Mann likes to take her kids to the house and church where she grew up whenever she can. She also enjoys showing them the trail where she used to go for Sunday morning walks.
How Rich is Porcia Mann?
Porcia Mann's estimated net worth is around $3 million. She comes from a well-off family, as evident from her lavish spending on her children and numerous vacations. Mann is a blogger and also runs a YouTube channel under the name @Poricia Mann, which boasts over 14k+ subscribers.
Whereas, Mann's father David Mann has a net worth of $6 million, which he accumulated through his successful career as an actor, comedian, and singer. The Mann family resides in a spacious Cedar Hill home, which was completed in 2004.
This impressive residence spans 5,672 square feet and includes 5 bedrooms, 6 bathrooms, and ample open space. Additionally, there is a built-in swimming pool in the backyard.
Porcia Mann Got Married to Lyhnard Morrison
Even though her name was originally Porcia Mann, she now goes by Porcia Morrison because she is married to Lyhnard Morrison. They got engaged on March 17, 2018. They have three daughters named Maddison Morrison, Kennedy Morrison, and Rhiley Morrison.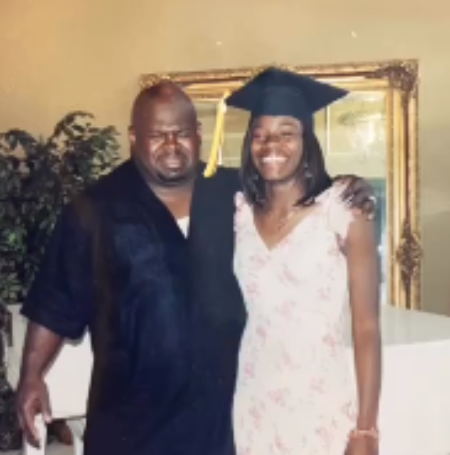 Porcia is part of the famous Mann family, but she likes to keep her personal life private. On her Instagram, she mostly shares pictures of her kids with her followers. Mann is a loving mother and focuses a lot on taking care of her three lovely daughters. She also enjoys traveling with her husband and sometimes with her friends.
Porcia Mann's Parents Share a Loving Bond
Porcia Mann and Tiffany Mann were just young kids when their dad, David Mann, married Tamela thirty-three years ago. While David has never disclosed who Porcia's biological mom is, the couple never tied the knot.
Tamela and David first crossed paths while working together. They exchanged wedding vows in 1988 and have been blessed with two more children, David Jr. Mann and Tia Mann.
In the spring of 2013, David and Tamela renewed their wedding vows, and they raised Tamela's niece, Sonya, alongside their own children. Presently, David and Tamela are proud grandparents to eight grandchildren.
The reality show "It's Mann's World," which premiered in January 2015, revolves around the Mann family. As devoted Christians, Tamela and David aimed to showcase their loving and balanced family, centered on godly principles and their ability to overcome life's challenges.
Porcia Mann's Father is a Talented Actor
Porcia Mann's father David Mann is a multi-talented artist who has made significant contributions to the entertainment industry. He is known for his versatile career, which spans acting, comedy, and music.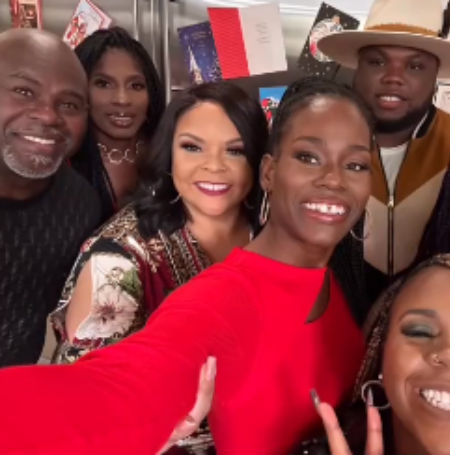 Mann has built a successful acting career with numerous film and television appearances. He is renowned for his comedic talent and has appeared in various comedy productions. One of his most notable roles is playing the character Mr. Brown in Tyler Perry's popular Madea franchise, where his humorous performances have garnered a large fan base.
David's comedic prowess extends beyond the screen. He is a skilled stand-up comedian, and his live performances have brought laughter to audiences across the country. His unique style and ability to connect with the audience have made him a favorite in the comedy world.
Mann is not just an actor and comedian; he's also a talented gospel singer. Alongside his wife, Tamela Mann, he has produced gospel music that has resonated with fans and earned critical acclaim. Their music often carries a message of faith and positivity.
David's family is deeply involved in the entertainment industry, with his wife Tamela often performing alongside him. They've created a dynamic duo in both music and acting, contributing to their shared success.
Beyond entertainment, Mann has ventured into business and entrepreneurship, demonstrating his versatility. He is involved in various projects, showcasing his ability to excel in different domains.
Stay tuned in Glamour Path for more celebrity articles.
-->