Meet Kerry Washington's Son Kelechi Asomugha With Husband Nnamdi Asomugha – Pictures and Facts
Published Sun Jun 09 2019 By DGM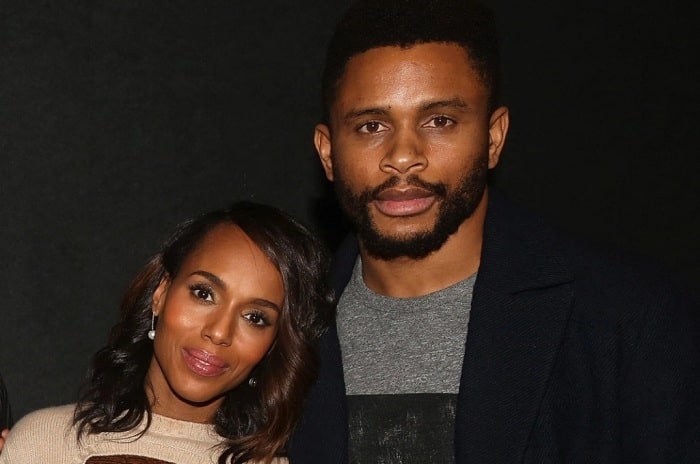 Born to a celebrity couple, Caleb Kelechi Asomugha is the youngest child and the only son of the popular TV series 'Scandal' star, Kerry Washington with her wife, Nnamdi Asomugha, an American actor and producer. Kelechi was born on the 5th of October, 2016 and has an elder sister, Isabelle Amarachi Asomugha, from her prominent parents.
The name 'Caleb' is derived from the Hebrew origin and is a boy's name which means "devotion to god". Besides that, the name 'Kelechi' is a boy's name according to the Igbo (southeastern Nigerian) origin that refers to "glorify god". The Hollywood Couple probably kept their son's name in order to thank and pay devotion towards god.
Net Worth of Caleb's Parents
Kelechi's father, Nnamdi Asomugha is an American actor and producer who has an estimated net worth of $55 million as per The Richest. Before getting involved in the Film Industry, Nnamdi was a professional American football player. During his football career, he played for teams like Oakland Raiders, Philadelphia Eagles, and San Francisco 49ers. As an actor, he has gathered a considerable amount of dollars from movies like Fire With Fire, Half Way, Crown Heights and Beasts of No Nation.
Talking about the mother of Caleb, Kerry Washington is a famous American actress having a whopping net worth of $18 million. She amassed such a huge fortune from her successful career of acting. Washington's popular TV series 'Scandal' helped her earn an impressive number of bucks. According to Celebrity Net Worth, she earned an amount of $200,000 per episode from the series.
A Lovely Relationship of Kelechi's Parents
The lovely couple of Kerry and Nnamdi married each other on the 24th of June, 2013 in Hailey, Idaho. The wedding ceremony was conducted in a secretive manner with no much of news and publicity. As rumors and gossips, Washington and Nnamdi first met back in 2010 when the 42 years old (as of June 2019) Kerry was doing theater.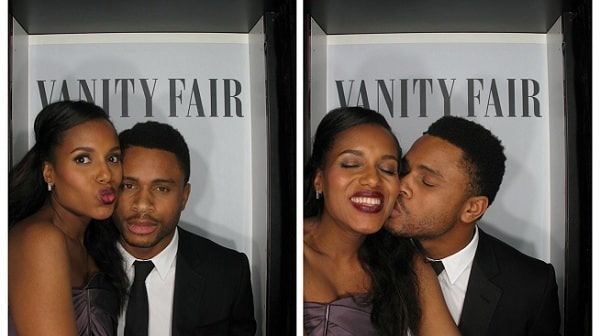 It is surprising to know that neither Kerry wanted to date an athlete and nor Nnamdi wanted to date an actress. However, the two eventually got along together and married each other ignoring their preference rules. As we all know that Washington is a very secretive person and keeps most of the things up to her, she has yet to reveal how did she and her husband met actually. We think that will remain unanswered but we respect Washington' privacy.
Elder Sister of Caleb - Isabelle Amarachi Asomugha
Caleb Kelechi has an elder sister from her parents born on the 21st of April, 2014. Her name is Isabelle Amarachi Asomugha is the only daughter of Mr. and Mrs. Asomugha. There aren't any pictures of Isabelle on the social sites of either of the celebrity couple.
Kerry & Nnamdi did not know Caleb Kelechi's gender until birth
The gorgeous and flawless actress Kerry Washington along with her husband, decided of not knowing their second child's gender. In an episode of The Ellen DeGeneres Show, Isabelle's mother said that she had no idea of which gender baby are they going to have. Adding to that, Kerry even joked that she hoped that her second child was human. We admire her decision of not wanting to know her child's gender because in today's world, almost every couple do so.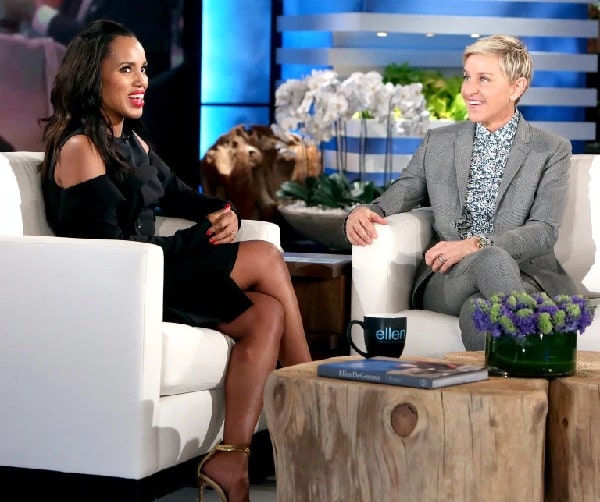 Kerry likes to keep her son out of the limelight
As the 'Scandal' star has not posted any pictures of her daughter in her social accounts, she hasn't also revealed any pictures of her son, Caleb. We assume that she wants to keep her children private and doesn't want to boost them on the internet. We respect the privacy of Nnamdi's wife of keeping her children out of the limelight.
Visit Glamour Path for more Celebrity Baby News and Information.
-->