Meet Gabriela Rodríguez de Bukele: The First Lady of El Salvador and Nayib Bukele's Wife
Published Tue Jun 27 2023 By prazu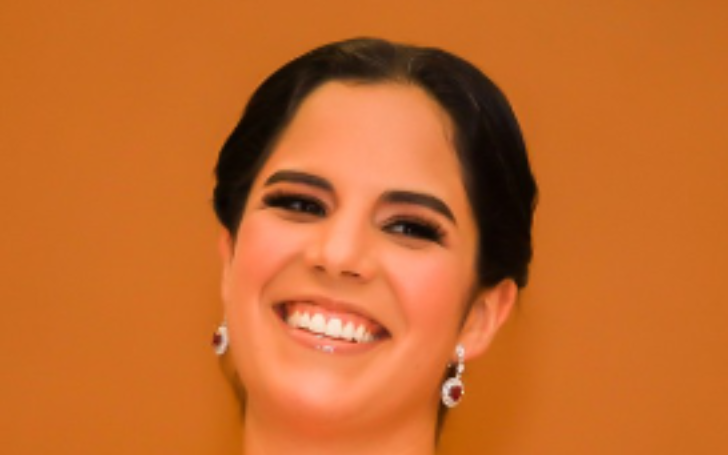 Gabriela Rodríguez de Bukele is Nayib Bukele's wife, who is the 43rd president of El Salvador. She has worked as a teacher, and psychologist, and used to dance ballet.
Gabriela cares a lot about sharing art and culture with the people of El Salvador. In this article, learn in detail about Bukele's personal and professional life.
Gabriela Rodríguez de Bukele Early Life
Gabriela Roberta Rodríguez Perezalonso was born on March 31, 1985, in San Salvador, the capital of El Salvador. She is the youngest of four daughters, and her husband has mentioned that she has Sephardic Jewish ancestry.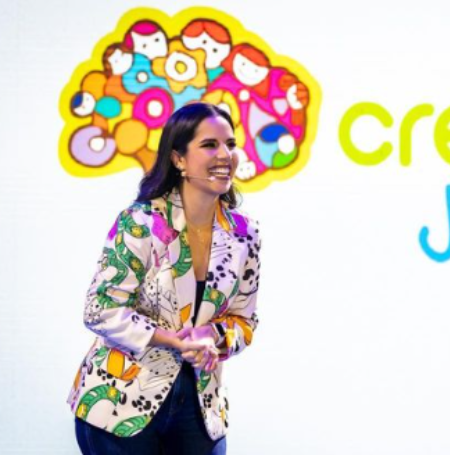 Bukele's father, José Roberto Rodríguez Trabanino, is an investor from El Salvador, and her mother, Arena Perezalonso de Rodríguez, is from Nicaragua and was a member of the Chamber of Commerce and Industry in El Salvador. Gabriela developed a passion for ballet from a young age and joined the dance company Fundación Ballet de El Salvador.
How Rich is Gabriela Rodríguez de Bukele?
Gabriela Rodríguez de Bukele is believed to have a net worth of approximately $5 million. She makes her fortune through her professional career. The specific details of her salary are not publicly disclosed.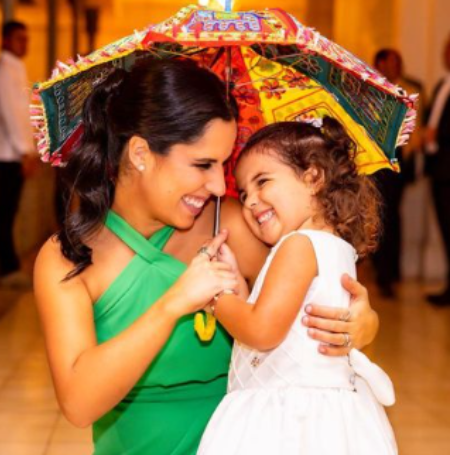 As the wife of the President of El Salvador, Bukele enjoys a comfortable lifestyle. Her husband, Nayib Bukele has a net worth of around $2 million. He has accumulated wealth through his personal ventures, including owning Yamaha Motors El Salvador, a company that sells and distributes Yamaha products in the country.
Gabriela Rodríguez de Bukele Career Highlights
Gabriela Rodríguez de Bukele has a doctorate in prenatal psychology, making her the first person in El Salvador to hold this title. In October 2010, she established PrePare, the first center in the country dedicated to prenatal education, where she serves as the director. Additionally, Rodríguez represents the region in the Association for Prenatal and Perinatal Psychology and Health (APPPAH).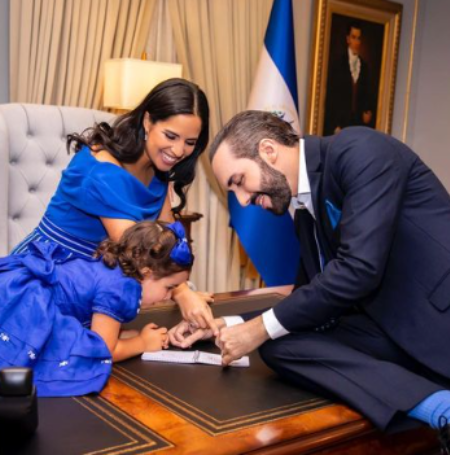 Rodríguez has been actively involved in her husband, Nayib Bukele's political career, working closely with him. In 2016, Bukele referred to her as his partner, emphasizing their teamwork since they first met twelve years ago.
During Bukele's tenure as mayor of San Salvador with the FMLN party from 2015 to 2018, Gabriela volunteered as the Municipal Secretary for Women. In this role, she played a part in establishing the first Culture Secretariat, the San Salvador Ballet group, and the Secretariat for Women.
Following Nayib's expulsion from the FMLN in 2017, he founded a new political party called Nuevas Ideas and ran for the presidency of El Salvador with the GANA party. Alongside Nuevas Ideas, Rodríguez founded and became the director of the program called Bienestar Social in 2018.
After Bukele's successful election as the Salvadoran president in 2019, Rodríguez played a role in selecting the Cabinet, particularly in the areas of social welfare, health, and education. She was also involved in proposing education-related bills on behalf of the government.
Gabriela Rodríguez de Bukele Personal Life
Gabriela Rodríguez de Bukele and Nayib Bukele first crossed paths in 2004 and their connection blossomed into a romantic relationship shortly after. The couple exchanged vows and officially became husband and wife in December 2014, choosing San Salvador as the venue for their wedding ceremony.
Nayib has openly expressed his admiration for Gabriela, praising her as an extraordinary individual and professional. The lovebirds have a daughter together.
Gabriela Rodríguez de Bukele's Husband's Nayib Bukele's Journey Into Politics
Gabriela Rodríguez de Bukele's spouse Nayib Bukele's career in politics has been quite remarkable in El Salvador. He started his political journey in 2012 by joining a left-wing political party called the Farabundo Marti National Liberation Front (FMLN). People quickly noticed his leadership skills and innovative ideas for governing. In 2015, he became the mayor of San Salvador, the capital city, and served in that position until 2018.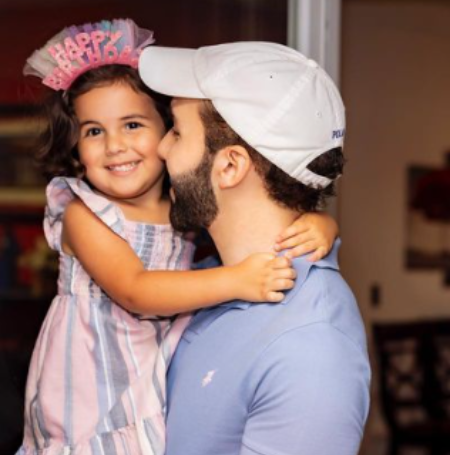 As mayor, Bukele became popular for his work on improving infrastructure, reducing crime, and implementing programs to help the people of San Salvador. He used technology and social media to connect with the public, which made him even more well-known in Salvadoran politics.
In 2018, Nayib made a significant move in his political career by leaving the FMLN and joining a right-wing party called the Grand Alliance for National Unity (GANA). In the presidential elections held in February 2019, he ran as the candidate for GANA and won by a large margin, securing over 53% of the votes.
On June 1, 2019, Bukele was inaugurated as the 46th President of El Salvador, succeeding Salvador Sánchez Cerén. His presidency has been characterized by his unconventional and assertive style, using social media to communicate directly with the public and implementing bold policies.
Nayib's administration has focused on addressing issues like corruption, violence, and poverty. He has launched initiatives to combat gang violence, introduced social welfare programs, and encouraged investments in infrastructure and tourism. However, his presidency has also faced criticism and concerns regarding democratic institutions, freedom of the press, and human rights.
Stay tuned in Glamour Path for more celebrity articles.
-->