Meet Dimitri Portwood Kutcher: Inside the Life of Ashton Kutcher and Mila's Adorable Son!
Published Wed Aug 23 2023 By prazu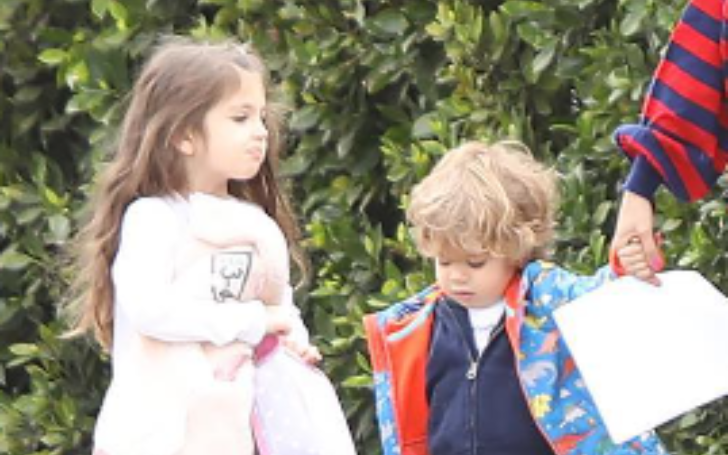 Dimitri Portwood Kutcher is a famous celebrity child of Ashton Kutcher and Mila Kunis, who are both very successful in their own careers. His dad is an actor and model, while his mom is a famous actress.
Dimitri Portwood Kutcher Wiki/Bio
Dimitri Portwood Kutcher was born on November 30, 2016, at Cedars-Sinai Medical Center in Los Angeles, California. He was born at 1:21 a.m. and weighed 8 pounds, 15 ounces. This information was shared on Kutcher's website A Plus.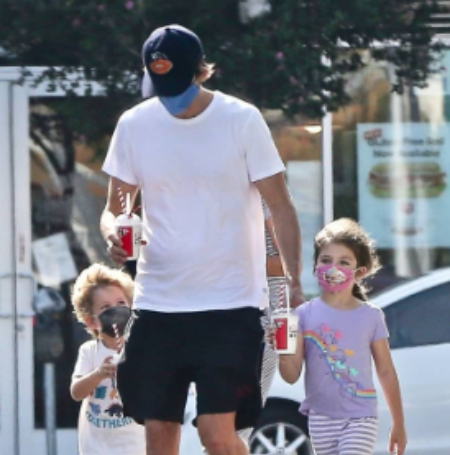 Kutcher's parents announced their excitement about his upcoming arrival in June 2016. Later that year, in October, they revealed that they were having a baby boy during an appearance on the "Today Show."
Dimitri is American and has a mix of Ukrainian, Russian, Czech, German, and Irish heritage from his parents. He's from a diverse background. While he's currently 6 years old and it's not confirmed where he goes to school, his parents have talked about their thoughts on education.
Mila Kunis wants their kids to attend public school, but Ashton Kutcher prefers homeschooling. Despite attending public school himself, Ashton believes that homeschooling can offer better STEM education.
How Rich is Dimitri Portwood Kutcher?
Dimitri Portwood Kutcher doesn't make money because he's just a kid, but he brings happiness to his parent's lives. He lives with his family, including his sister, in the Beverly Hills Post Office area.
At first, Kutcher lived in his parent's old house in Beverly Hills, Los Angeles, but they sold it later. Ashton Kutcher and Mila Kunis initially bought that house for $10.215 million in 2014, but they sold it in early 2023 for $10.35 million. As for Dimitri's parents, Ashton has a net worth of around $200 million, and Mila has amassed a fortune of about $75 million.
Dimitri Portwood Kutcher Has an Older Sister
Dimitri Portwood Kutcher is having a great time growing up with his sister named Wyatt Isabelle. She was born in October 2014. They're really close to each other. In 2017, their loving mom talked about Wyatt on The Ellen DeGeneres Show. She said Wyatt treats Dimitri like her own baby, even though he's not really her baby. She loves him a lot, maybe even more than her mom.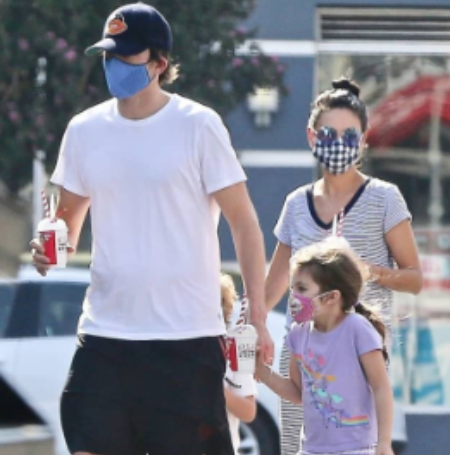 Even though Dimitri is famous because his parents are famous, his parents don't show him and his sister in the news or on TV much. They don't let people put their pictures in the news without asking first. Sometimes, photographers take their pictures when they're out together, but their parents don't like that.
After Dimitri was born, Ashton Kutcher said, "We want to let our kids decide if they want to be famous or not when they grow up. We don't want to decide for them."
Dimitri Portwood Kutcher Parent's Relationship
Dimitri Portwood Kutcher parent's Mila Kunis and Ashton Kutcher have a love story that's been going on for a long time. They first met in 1998 when they were both acting on a show called That '70s Show. They had really good chemistry right from the start.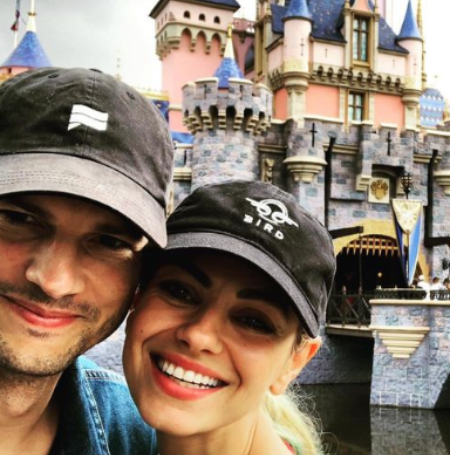 But later on, Ashton married another actress named Demi Moore in 2003. That marriage ended in 2011. Mila had also just broken up with another actor, Macaulay Culkin.
In 2012, Kunis and Kutcher met again at a big awards show called the Golden Globe Awards. They started dating casually. Ashton invited Mila to a party at his new house in Hollywood. That's where they had their first real kiss. After being together for a few months, Mila found out that Ashton was also dating someone else at the same time.
Mila realized she had strong feelings for him and decided to be honest about it. She said she would walk away if he didn't feel the same. But Ashton asked her to move in with him, and that's when they officially became a couple. In 2014, Ashton proposed to Mila with a fancy diamond ring. They had a baby girl named Wyatt Isabelle Kutcher on October 1, 2014.
The two of them got married in 2015 in a private ceremony with just close friends and family. Mila wore a white dress and had her hair done nicely. Their baby daughter also wore a white dress. They had the wedding at a place called Parrish Ranch in Oak Glen, California. They turned the place into a fun camp, and there were lots of outdoor activities.
Recently, Ashton talked about a special moment that changed their relationship. He told this story while talking to Kenny Chesney for a Peloton campaign. One night, after drinking a bit too much tequila, Ashton went to Mila's house and shouted, "You and tequila make me crazy!" He also said he loved her a lot. Mila responded by telling him not to say things he didn't mean. The next day, Ashton still felt the same way, and they've been together ever since.
Stay tuned in Glamour Path for more celebrity updates.
-->