Meet Apryl Jones's Daughter A'mei Kazuko Grandberry With Singer Omarion – Pictures and Facts
Published Wed Jun 12 2019 By Samana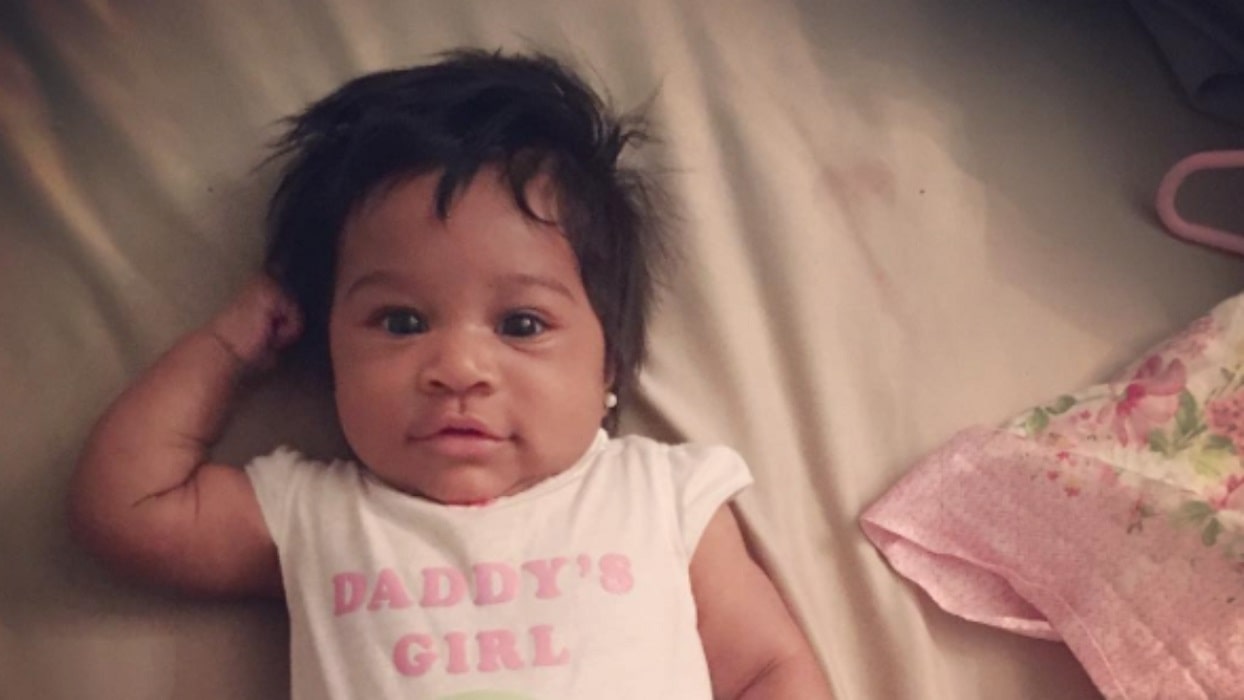 Celebrity baby, A'mei Kazuko Grandberry, was born to "Love and Hip Hop" star Mama Apryl Jones and rapper Daddy Omari Ishmael Grandberry also popularly known as Omarion on the 7th of March of 2016. A'mei is the couples second baby together.
The name "A'mei Kazuko Grandberry" come from different origins. A'mei is a differently modified version of "Mei" which means beautiful in Chinese. "Kazuko", however, is a non modified name which is from a Japanese origin. In Japanese, "Kazu" means "one" and "ko" simply means a child. "Kazuko" normally as a whole means "Child of peace".
A'mei's Parents Relationship's Roller coaster Ride
The previous lovey dovey couple, Omarion and Apryl, has split up due to falling out of love like many other celebrities. They began dating around 2013 and announced their first pregnancy on Valentine's Day.
After the birth of A'mei the couple split. The reason is not known and clear as Omarion has clearly mentioned that this is a private family matter and there will not be much to hear about. Their relationship apparently lasted for two seasons on the reality show "Love and Hip Hop".
Omarion had posted a heartfelt message saying how much respect and high regards he holds for his baby mama and how the decision to split was mutual. The rapper also mentions having a common goal set of staying friends with each other while being a great parent to both of their children. The Instagram posted was deleted long after that but the message is clear and loud and we hope the children do not feel broken because of the broken marriage of their parents.
Siblings of A'mei Kazuko
A'mei is a little sister to her elder brother Megaa Omari Grandberry. Megaa was born on August of 2014. The Grandberry siblings share a close and strong relationship with only 2 years of age gap.
Megaa is also seen playing dolls with A'mei and their mother Apryl and its very pleasing to see that there was no gender barrier fir the male kid to be playing with barbie dolls.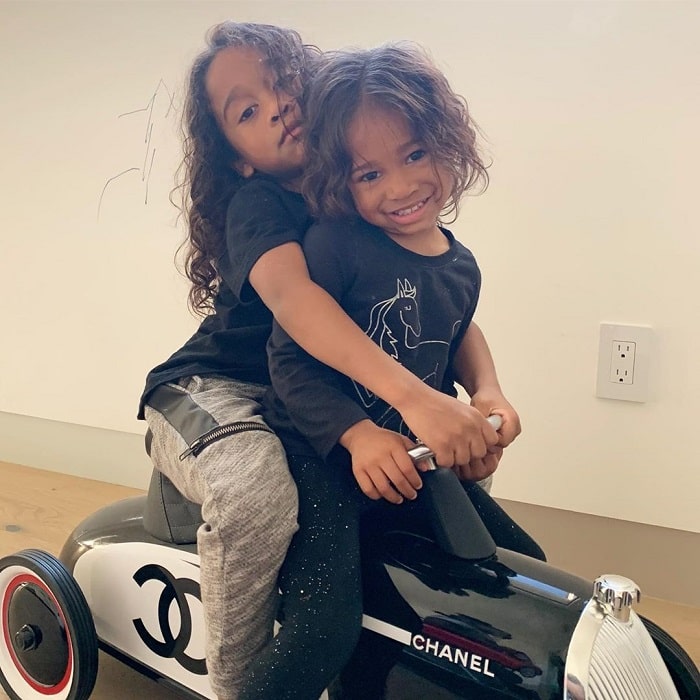 A'mei's Mother, Apryl's Take on Motherhood
Starting from the birthing process, Apryl had took the brave decision of giving birth from home. The mother of two was inspired by a documentary named "The Business of Being Born" by Ricki Lake to give an all natural birth. Her midwife who was there is still a great friend to her after the birth till the date.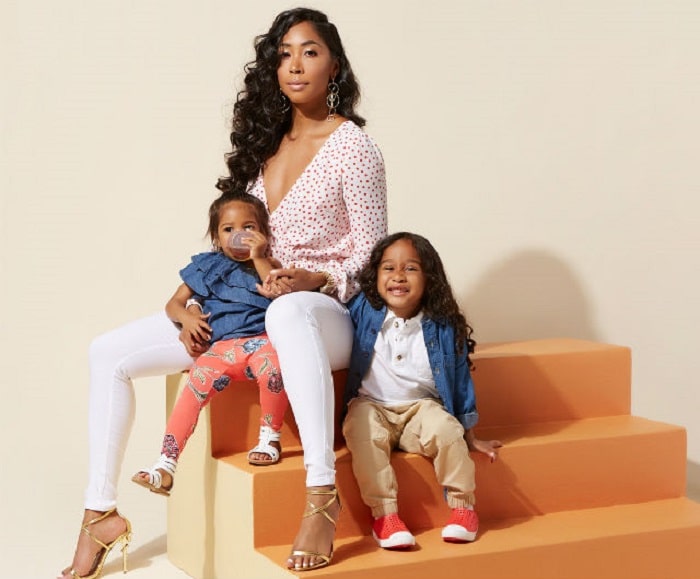 The LAHH talks about how being a mother has changed her and her perception of the world in a really very beautiful way. Apryls balance between everything including two children who is in the very attention wanting age and her own business is legit very remarkable. When asked about it, she mentions how she does not know how she does it but she knows she has to do it and someone gets everything done. A QUEEN! The beautiful babies are her blessings and the reason that she is a little more closer to the almighty.
Grand Birthday Celebrations
Baby A'mei Kazuko celebrated her first birthday grandly. Her Momma threw her a "Moana" themed first birthday party. Surely she will not remember any of it when she grows old but the pictures will speak thousands of words when she will look at it later on.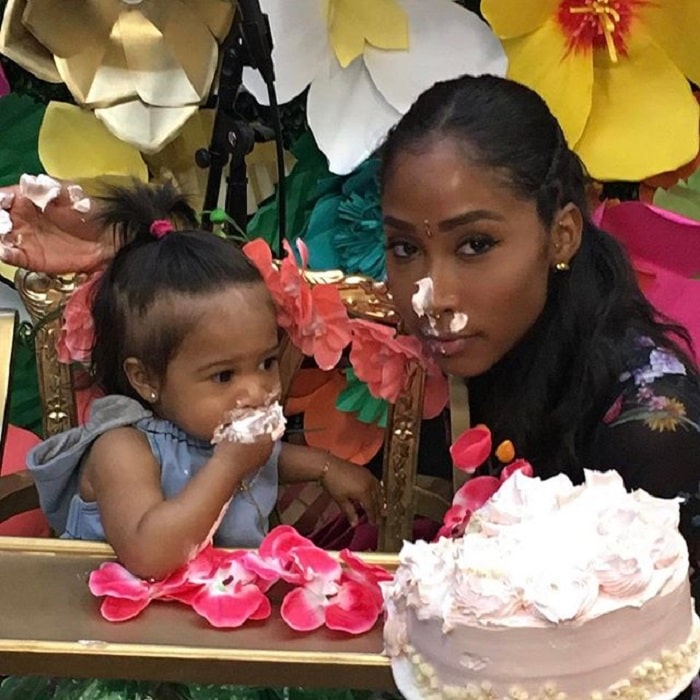 A'mei's second birthday pictures gave us all the drools and the reason? Obviously the bakery items in the party!!! The beautiful event was hosted by "bDASHd Event Planning and Bakery" located in California. Kudos to their team for making baby A'mei's birthday party a success!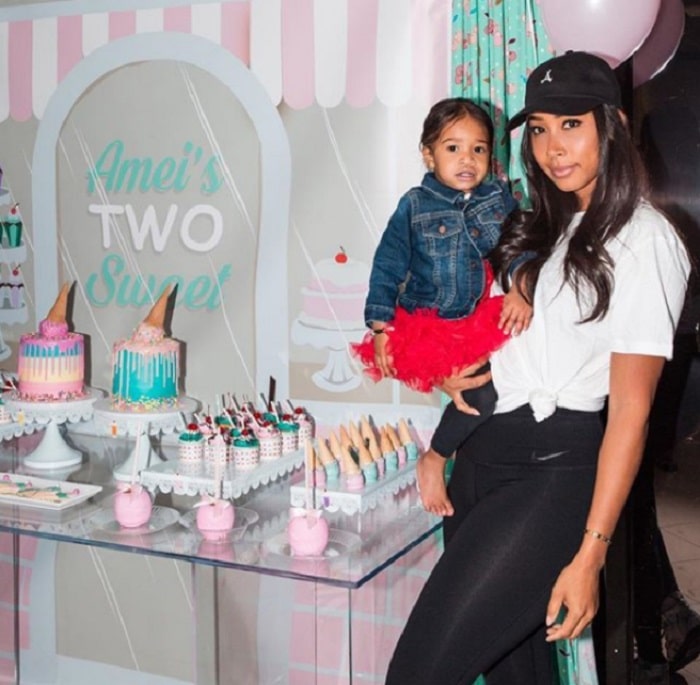 Glamour Path for more Celebrity Babies News and Pregnant Celebs!
-->