Meet Aneliz Aguilar: Unraveling the Life and Journey of Pepe Aguilar's Daughter!
Published Wed Aug 09 2023 By prazu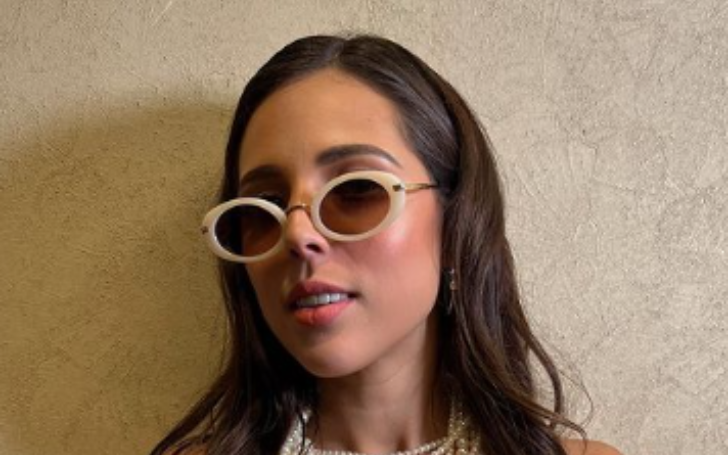 Aneliz Aguilar is a 25-year-old American who is known for being a social media influencer and a businesswoman. She's famous for being the daughter of Pepe Aguilar, a well-known American singer with lots of awards and albums sold all over the world.
How old is Aneliz Aguilar?
Aneliz Aguilar is now 25 years old. She was born on April 7, 1998, in a city called McAllen in Texas, USA. Her zodiac sign is Aries. Aguilar grew up in McAllen with her family. Even though she was born in the USA, her family is from Mexico.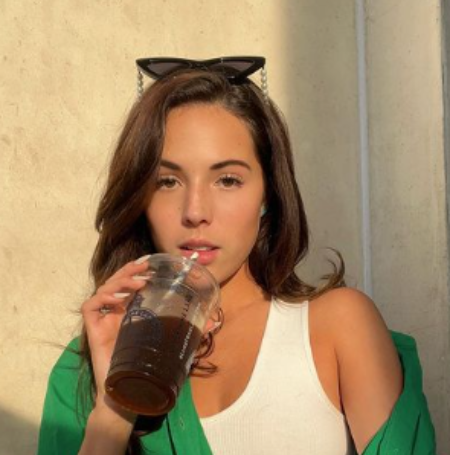 Aguilar got her name from her mom, who is also named Aneliz. She really likes her mom. Her family is important in the music world. Her dad, Pepe Aguilar, is a famous Mexican-American singer and actor, and her siblings are singers too.
Aneliz's grandpa is Antonio Aguilar, a super-famous Mexican singer, actor, and more. He made lots of albums and sold millions of them. Her grandma, Flor Silvestre, was also a famous Mexican singer and actress. So, Aneliz comes from a big family with a lot of music history.
Aguilar grew up in a cool and important family. When she was little, she sometimes went on trips with her family for music shows. But her family also wanted her to have a regular childhood, so they made sure she was with them or trusted people.
Aneliz Aguilar Was Good at Sports in School
Because her family is full of musicians, Aneliz Aguilar got the best care when she was growing up. Her parents wanted her to learn a lot, so they sent her to a good school. We're not sure which school she went to at first, but she later went to Oaks Christian High School in California. This school is really good for learning and sports.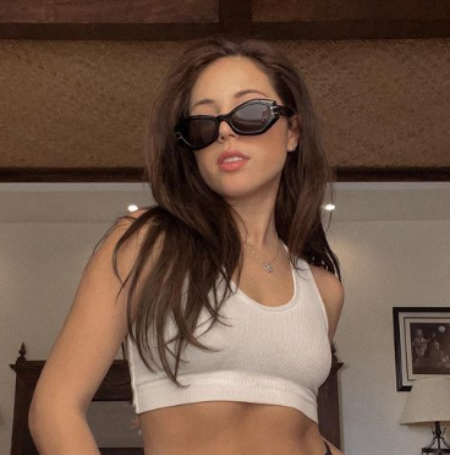 While at Oaks Christian High School, Aguilar did sports and was very good at it. She did gymnastics, boxing, and diving. She liked diving a lot and even did a diving championship in her first year. She worked hard and became the captain of her school's diving team.
Aneliz finished high school in May 2020 and decided to go to university. She's studying different things to find what she wants to do. Even though her family is full of musicians, Aguilar wants to do her own thing and be successful in her own way.
Aneliz Aguilar's Parents' Relationship
Aneliz Aguilar's parents have been together for more than 20 years, and their love seems to have grown stronger over time. Her mom, Aneliz Álvarez Alcalá, is a Mexican-American woman who has been very supportive of her husband, Pepe Aguilar. She has always been by his side as he built his career.
Aguilar's parents, Álvarez and Pepe, met when Álvarez appeared in a music video by Pepe's brother, Antonio Aguilar Jr. They hit it off right away and started dating soon after. They dated for a while before deciding to take their relationship to the next level. Pepe and Álvarez come from traditional backgrounds, so they made sure to involve their families in their relationship as it grew.
After dating for some time, they got married in 1997. They had a small wedding ceremony with close family members in attendance. Since then, the pair have been happily married and have raised three children together.
However, Pepe was married to someone named Carmen Trevino in 1991. They had a son named José Emiliano Aguilar. While it's not clear how their marriage ended, Pepe has talked about the challenges of co-parenting and the importance of maintaining a positive relationship with his ex-wife for the sake of their son.
Apart from being Pepe's wife, Aguilar's mother, Álvarez is also known for her charitable work. She's been involved with various charities, including the Pepe Aguilar Foundation, which supports education and culture in Mexico and the United States.
Aneliz Aguilar's Father Is a Music Legend
Aneliz Aguilar's father is the famous Pepe Aguilar, who has had an amazing career in music for many years. His net worth is around $10 million and is known for mixing traditional Mexican music with modern sounds, which has made his music loved by many people. Aguilar's music has earned him lots of awards and a big fan following. His album "Por Mujeres Como Tú" from 1998 sold over two million copies and won him his first Grammy Award.
Aguilar won three more Grammy Awards for his albums "Historias de Mi Tierra," "Enamorado," and "Bicentenario." Pepe has also won five Latin Grammy Awards and nineteen Lo Nuestro Awards. He even has a star on the Hollywood Walk of Fame. Despite his success, he stays humble and really cares about his family. He often performs with his kids, Leonardo Aguilar and Ángela Aguilar, who also have a talent for music, just like their dad.
Their performances are highly praised and help keep traditional Mexican music alive for a new generation. Pepe doesn't just focus on his own success; he uses his fame to support important causes like education and the environment. In 2018, he was named a UNESCO Artist for Peace, showing his dedication to using music for positive change.
Stay tuned in Glamour Path for more celebrity articles.
-->