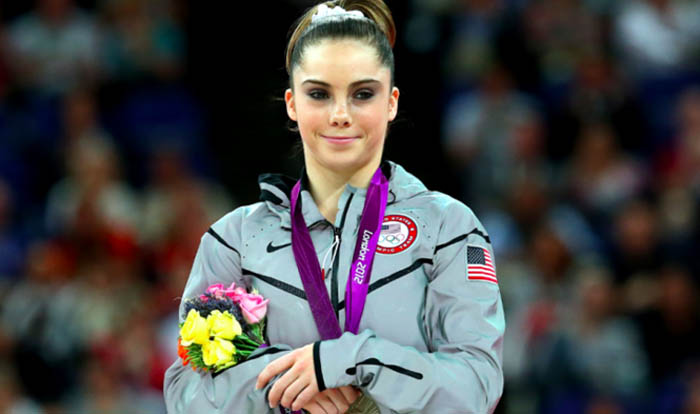 Mckayla Rose Maroney aka Mack Air Maroney is an American actress and retired gymnast, who has won numbers of the gold medal for the United States. She has appeared over numbers of movies and TV shows including; 'Hart of Dixie', 'Bones', and 'Superstore'.
Maroney was born on December 9,1995, in Long Beach, California, USA. She is the daughter of Mike Maroney and Erin Maroney and holds American citizenship. Her Zodiac is Sagittarius through her birth date and belongs to white ethnicity/races.
Here are 10 facts about Mckayla Maroney.
What's her Net Worth?
Mckayla Maroney has a huge net worth of $4 million by the very young age of 23, which many people dream off and couldn't achieve.
Maroney accumulated a massive amount of fortune through her professional career as a gymnast and actress. Her bank balance also includes her income from a guest appearance in TV shows, events, and program as a sports star.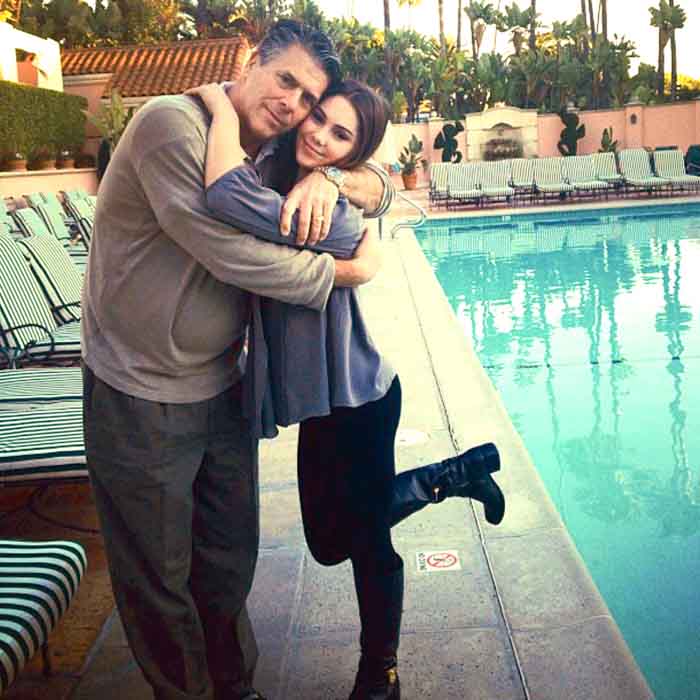 Father Death
The former gymnast, McKayla father Mike Maroney, died at the age of 59 on January 15, 2019. She gives an emotional tribute to her dad posting pictures on social media of herself hugging him next to a pool.
Siblings - Tarynn Maroney
Mckayla Maroney has two siblings; a younger sister Tarynn Maroney and a younger brother Kav Maroney, born on September 24, 1998, in California, United States. He is an Instagram star with 15.7k followers, who has been ranked in the list of most popular celebrities on Celebrity Trend Now.
Home Schooled
Mack Air Maroney was home-schooled by her parents, so she could get enough training as an elite gymnast.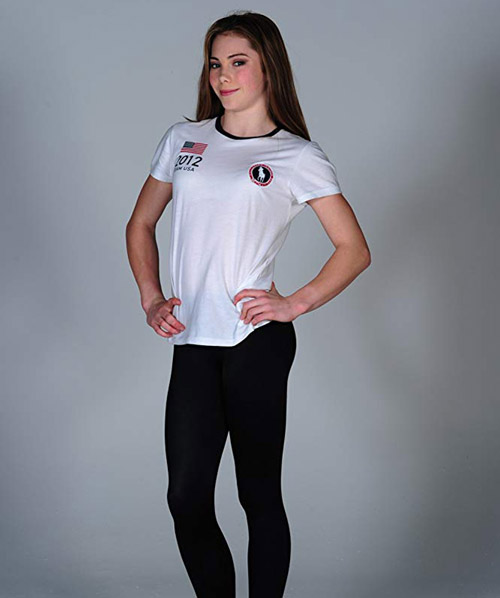 Body Measurement
The Hart of Dixie actress, Maroney stands 5 feet 3 inches(1.62 m) tall in height. She looks gorgeous with a curvaceous athletic body build and weighs 46 kg. Her eyes are light brown and has remarkable beautiful long brown hair.
Gymnast and Medals
Maroney was passionate about gymnast from her very young age. She began training of gymnastic from the age of 2, where she started to compete by the age of 13. On her junior career, she placed third on the vault at 2009 Visa Championships in Dallas, Texas.
Maroney has numbers of the gold medal for the United States, where she had one in 2013 World Championships. she has also two silver medal from 2012 Olympic Games includes gold for team.
Internet Meme
The Superstore actress, Maroney is an Internet meme, who is widely known for "Not Impressed" facial expression. In November 2012, the 44th U.S. President, Barack Obama had a photo with Mckayla imitates her 'not impressed' look during a visit of US Olympic team's to the White House.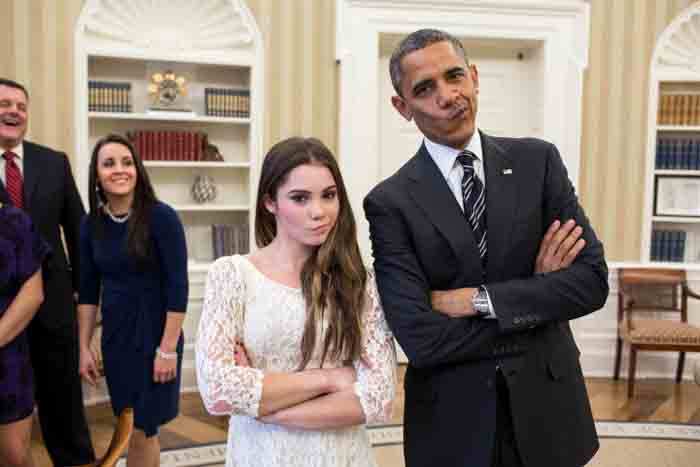 Cover Magazine
The sports star, Maroney has been a feature in numbers of the top magazine including in the cover of Inside Gymnastics magazine. On 31st August 2014, her nude picture was published in pages of men's magazine as a part of 2014 celebrity photo leaks.
Health Issues and Retirement
McKayla Maroney announced of her retirement from competitive gymnastics in 2016. She talked about her health issues following the 2012 Olympic Games in a 49-minute long podcast 'GymCastic'. She had adrenal fatigue following 2013 World Championships and underwent knee surgery on March 2014.
Sexual Harassment
The 23-years-old actress, Mckayla faced sexual abuse in 2012 London Olympics. She was sexually harassed by nor other than the team doctor Larry Nassar. According to the report of Espn, she was offered with $1.25 million settlement for keeping quiet about the abuse.
On October 18, 2017, Maroney alleged that Nassar, an osteopathic physician for USA Gymnastics molested her multiple times until her retirement from the sport in 2016. Currently, he is in American federal prison serving a 60 years sentence in a charge of child molestation.
Where is She Now ?
Currently, McKayla Maroney has been living in a lavish house in Aliso Viejo, California, with her family. She is more focused over her acting after her retirement from gymnast. She has also been working with her new music stuff and returned to Twitter after a post over a year.
Visit Glamour Path for more Celebrities Fun Facts.
-->