Get To Know Maya Hawke - Uma Thurman And Ethan Hawke's Actress-Model Daughter
Published Thu Mar 19 2020 By Aashika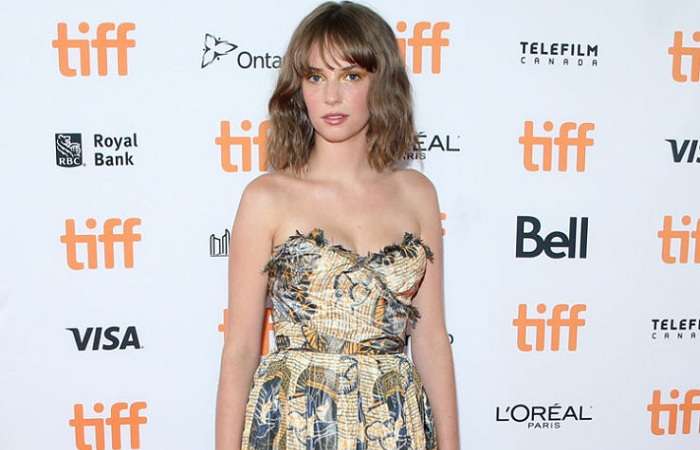 Maya Hawke is an American actress and model born on July 8, 1998, to actress Uma Thurman and actor Ethan Hawke.
Her name Maya origins from Greek mythology and represents mother of Hermes with Zeus, and it mean "illusion" in Sanskrit where as Hawke surname is derived from the old English word Halke, which means nook or corner.
Maya Hawke's Parents Relationship
Maya Hawke's parents, Uma Thurman and Ethan Hawke were married on May 1, 1993. The couple first met at the set of Gattaca in 1996.
The couple welcome gorgeous girl Maya Hawke and second child son Levon, in 2002. But admittedly by Ethan, he realize later that he was too young to be married and his brain wasn't developed enough to commit to someone forever hence the pair saperated in good terms.
Uma and Ethan got separated in 2003 into the light of amid allegation of Hawke's infidelity and their divorce got finalized in August 2005.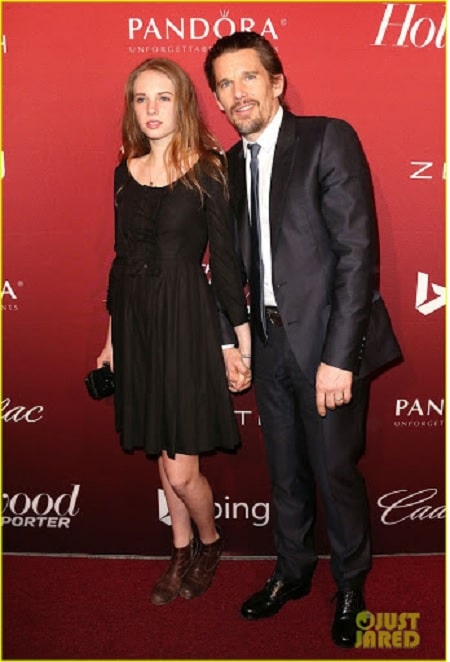 Maya Hawke's Parents Net Worth
Maya Hawke's mother, Uma Thurman is an American actress and model. Her current net worth is estimated at $120 million as of 2020.
Thurman began her modeling when she was 15 years, she appeared on the cover page of 'Glamour' and Vogue. She got small movie in 1980s.
In 1994, she found her big break when she was selected to play Mia Wallace in the dark comedy 'Pupl Fiction'. Then in the 90s she appeared in many movies like Beautiful Girls, The Avengers and Sweet and Lowdown.
Likewise, Maya Hawke's father,
Ethan Hawke is actor, writer and director. His net worth estimated at $65 million as of 2020. Ethan is award winning actor who has done exceptional job in many memorable movies so far.
Maya Hawke's Net worth
Maya Hawke's current net worth is at $1 million. She began her modeling career at a very young age with teen Vogue and also became the face of the British Fashion retailer, AIISaints 2016/2017 collection.
Besides modeling, she debut in Little Woman in 2017 and in 2019, she played the role of Robin in Stranger Things. After that, she appeared in a thriller-film Lady World and then appeared in Quentin Tarantino directed 2020's smash hit movie Once upon a Time in Hollywood.
Reportedly, the actress is appearing in Human Capital in 2020.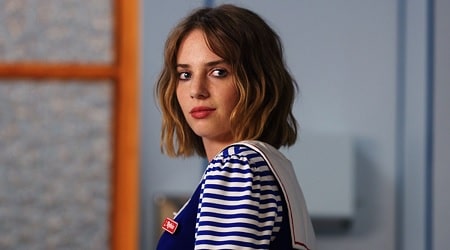 Sibling of Maya Hawke
Maya Hawke is blessed with a sibling, Levon Roan Thurman-Hawke, who was born on January 15, 2002, in New York, United Stated.
Just like his sister Maya, Levon also walked the footstep of his father and is an actor in a famous movie Blackout released in 2018.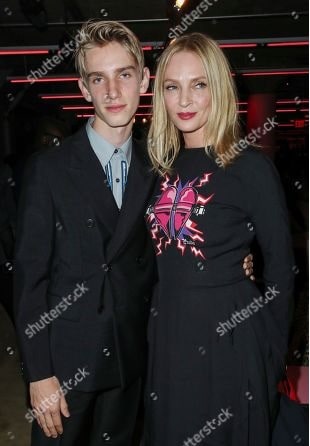 Half Sibling of Maya Hawke
Maya Hawke has half sister Luna Thurman-Busson, who was born in July 2012. She is child of Uma Thurman and Arpad Busson.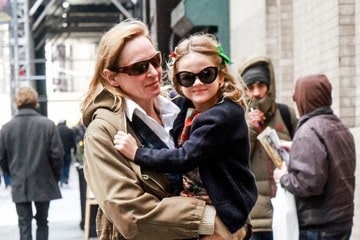 She also has a 12 years old and a 9 year old half sibling sisters from his father's side. Maya's first half sister Clementine Jane Hawke is 12 years old and her second half sister Indiana Hawke currently 9 years old. Maya's sisters, Clementine ad Indiana are her father Ethan Hawke's daughter with Ryan Shawhughes.
On Social Media
Like other celebrities, Maya Hawke is social media personality. She has Instagram and Twitter. She has gained followers in Instagram 3 million and in Twitter 266 followers.
Visit Glamour Path for more information about Celebrity facts.
-->