Know Maximilian David Muñiz - Mark Anthony and Jennifer Lopez's Son
Published Sat Dec 28 2019 By Samana
Maximilian David Muniz is the one of the two celebrity twin baby born to the famous actress Jennifer Lopez and Marc Anthony. Maximilian was born on 22nd February 2008 in New York.
The name Maximilian means "The Greatest" in Latin.
The name David is a Hebrew name and means "Beloved" or "Uncle". The name was given to him as a tribute to his grandfather (Jennifer's father).
Parents Net Worth
Maximilian's mother, Jennifer Lopez has the massive net worth of $400 million thanks to her successful career as an actress and an equally successful singer.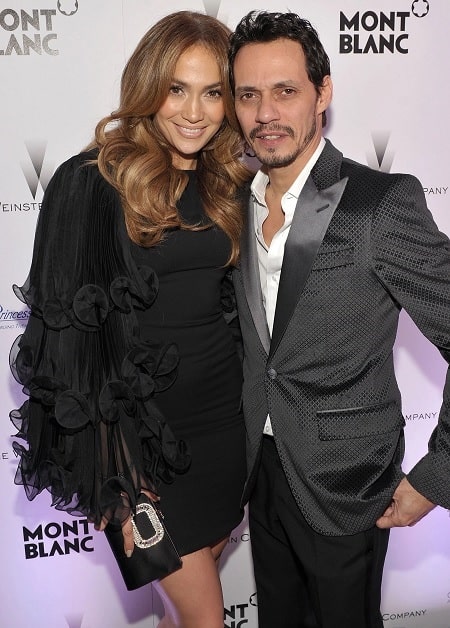 Maximilian's father, Marc Anthony has the net worth of $80 million which he accumulated from his career as an entrepreneur, producer, singer and an actor.
Parents Relationship
Maximilian David Muniz's parents, Jennifer and Marc Anthony tied the knot in the year 2004. They met through their work and has sang many duets together eventually making them fall head over heels for each other. Finally when they got married, they were everyone's favorite. Their marriage ceremony was held in private in their home in Beverly Hills with only close friends and family involved.
Sadly, they did not last very long and in 2011, Maximilian's parents announced that they were splitting for good. Even though they are divorced and happy with other people, they are still goof friends and are always there to support their babies.
Siblings and Half-Siblings
Maximilian has a twin sister named "Emme Maribel Muniz" and other than her, he has four other half siblings. His eldest half sister is named Arianna Anthony Muniz, who was born to his father and his ex girlfriend, Debbie Rosado. His other half brother is named Alex Chase Muniz, who was adopted by his father and Debbie. Then comes his other two half brothers named "Christian Muniz" and "Ryan Muniz" who was born to his father and his previous wife, Dayanara Torres.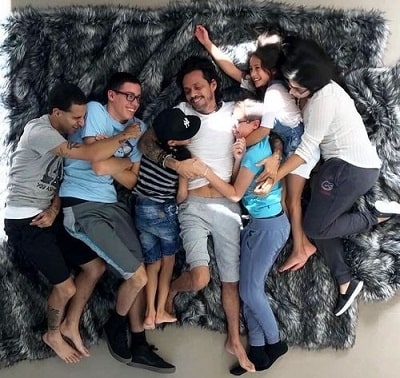 Had Bodyguards From The Day He Was Born
Maximilian and his sister Emme were delivered on a luxury birthing suite and to top that, their mother has confessed that she had hired bodyguards to look after them. She was very scared that her babes might get kidnapped as people can do anything for money and her motherly instincts made her hire a team of bodyguards for $300,000. The twins were born expensive and in luxury and they are definitely going to continue living in the same standards as they grow up.
Mother Refers To Him And His Twin Sister Coconuts
Jennifer Lopez has been very vocal about her parenting and everything related to them. Max's mother has said that she really likes to call him and his sisters coconut for some reason and that is just so very cute. Was it their heads or just the love for the twins that made JLo call them her coconuts is beyond us but we hope to know the real reason behind it.
First Picture Sold For Millions
It is not shocking that the world was dying to see the baby pictures of JLo's first borns. What is shocking is that People paid JLo and Marc $6 million for their first ever pictures. As crazy as it sounds, it is true and the pictures were definitely worth it.
Performed at Mamma's 50 Birthday
JLo's twins gave her the biggest 50th birthday surprise she could have ever asked for. Easily topping Alex's Porsche, her coconuts went up to the stage and sang a song so close to her heart, she was melting. Lopez's 50th birthday could not be any more special than that.
J Lo Posted Video Montages on Her Twins' 11th Birthday
Maximilian David Muniz and Emme Maribel Muniz got a share of their mama's love on their 11th birthday by her posting their cutest video montages. She wished her two little babies who is growing up soo fast on her Instagram giving us all the taste of her special motherhood.
Maximillian and her sister will surely feel very loved and special seeing all this after they have grown up enough to be using social media.
Glamour Path For More Celebrity Baby Facts.
-->