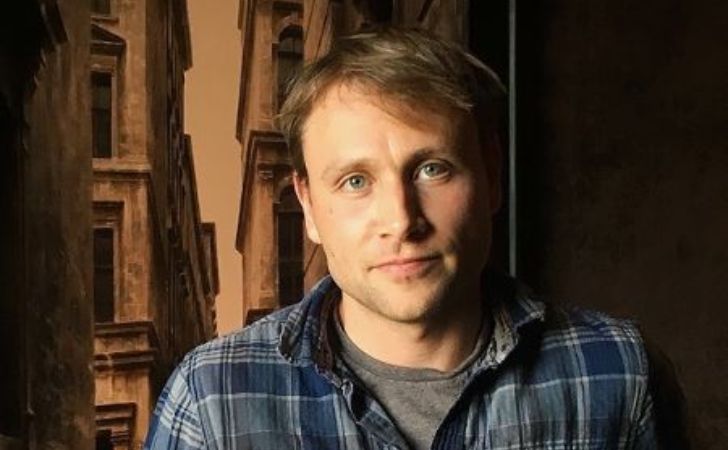 Max Riemelt is a German actor, who is very popular for his leading role in the television series "Sense8" as the name "Wolfgang Bogdanow". Acting is not only his passion, but he is also a buddy director and producer. Similarly, he was very passionate about acting so he started acting at the age of eleven years old. He use to get some school plays roles. So, following his passion, he turned into a successful career which made him worldwide famous and famed.
Max was born on January 07, 1984, in Berlin, Germany. In 1997, He started his career on various platforms and has been a successful actor of all time. Riemelt has made many of his hit movies, TV series, short films, etc. in both the language English and German. Similarly, being worldwide famous he is also active on different social media platforms and he has huge fans and followers on his Instagram, Twitter, and Facebook. And he regularly keeps updating his daily life and upcoming series on his social media accounts. He is also known as the finest actor in the contemporary scenario.
Career
Max Riemelt began acting in school plays when he was eleven years old. He never planned to earn a living as an actor, so he never formally attended any acting schools or theater organizations. He thinks that acting in front of a camera is far more comfortable than performing on stage. In 1997, he made his acting debut in a small part in a German film, and he hasn't looked back since. In 2001, he made his big-screen debut as 'Flin' in Dennis Gansel's comedy 'Girls on Top.' He went on to reprise his role in 'Girls on Top 2', the sequel to the film.
He is also renowned for his roles in films including Before the Fall in 2004, The Wave in 2008, and Free Fall in 2013. Similarly, Berlin Syndrome and We Are the Night are two of his best-known films. Max Riemelt has received a number of major prizes in honor of his achievements. He earned the best actor award for Napola at the 2004 Karlovy Vary International Film Festival and the best young actor award for Der Rote Kakadu at the 2006 Bavarian Film Awards.
Early Life
Max Riemelt was born in East Berlin, Germany, on January 7, 1984. Gunna Riemelt is his father's name, and Judith is his mother's. Graphic designers are his parents' occupations. Lukas Riemelt, his younger brother, is also an actor.
Max began performing at an early age and formed the mental image that he wants to be an actor in the future. Max treats work as a hobby in his early years, and he plays a different role in his school play, but later in life, he turns to acting as a vocation.
Personal Life
Max is one of the performers that has had his sexual orientation questioned. Many of his supporters believe he is a gay man hiding in plain sight. He has been playing gay roles in films, which has put him at the center of such allegations and debates.
On-screen kissing is common, but when it extends beyond the screen, there could be more to it. During a festival in Brazil in 2016, Max was seen kissing his Sense8 co-star Brian J. Smith. After the festival, Brian, who earlier stated that he is straight and after that, the festival was for gay guys and that they were required to kiss to show respect for the LGBT community.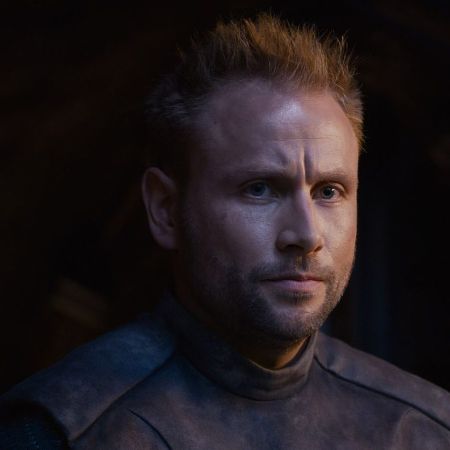 Max revealed that he has a daughter in Berlin, Germany, with whom he lives. He has not shared any information about his daughter, including her name and who his baby mama is. It's unclear whether the German actor is married or not. He may have had previous relationships but preferred to keep them hidden from the public eye.
Max Dating Rumors
Max Riemelt's personal and romantic life is kept confidential. There is factual information about his marital status he is very private and he likes to keep secrets. So, he likes to keep his marital status and divorce private.
A moment in a person's life when he or she is actively pursuing romantic relationships with other people is referred to as dating. When two unmarried celebrities are seen in public together, they are commonly referred to as "dating," implying that they were seen together in public and it is unclear if they are just friends, exploring a more intimate relationship, or romantically connected.
Net Worth
Max Riemelt is a well-known German actor who has steadily ascended to international acclaim over the course of his distinguished career. He has appeared in a number of films, short films, and television shows in both English and German since 1997, and has won critical acclaim in both languages.
As a result, he began showing his acting skills and talents at a young age, giving him the opportunity to gather vital experience and finally perfect his craft. Max has won numerous honors for his roles in various television shows and films during the course of his professional career.
He has amassed a sizable sum of money in his own bank account. According to multiple accounts, the German actor's net worth is in excess of $800,000. However, if he continues to participate in greater and more acting initiatives each year, these figures are expected to rise in the future.
Social Media
On social media, the German actor is also well-liked. Among other social media networks, he has 598k Instagram followers, 148.1k Twitter followers, and 317k Facebook fans.
Max promotes his film on social media in addition to his movie poster, photos, and personal announcements. He also gets paid for promoting other products on his social media profiles. As a result, he is able to live comfortably.
Why is Max Riemelt so famous?
Max Riemelt is absolutely unique because of his talent, enthusiasm, and ability to represent a wide range of characters. He has broken the quiet around theatre schools by speaking out about his dislike for them and how they treat students inhumanely.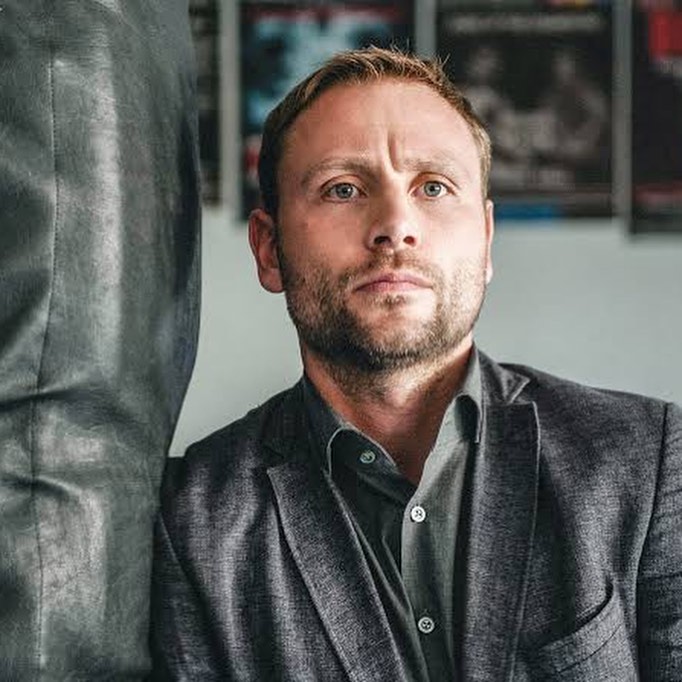 He talked about how theater schools build people up only to knock them, down-to industry insiders, this statement makes a lot of sense. His eagerness to try out numerous parts, as well as his eagerness to improvise and personalize the characters in his own way, makes him absolutely special.
Qualification
There is no information available on Max's educational background. Still, he has been interested in acting since he was in elementary school, and he used to portray a different character in the school theatre, which piqued his attention.
Unfortunately, we do not know whether he has passed a bachelor's degree or a master's degree. But, we can know that for being a good actor like him, he must have completed his education level as per we are seeing him on screen.
Awards
Max won the award for Best Young Actor in 2006 for his part in Der rote Kakadu. He has also won for his role in I'm Angesicht des Verbrechens five years later.
Similarly, He won the Best Film award in 2013 for his film Freier Fall. He won the Best Actor award in 2014 for his portrayal in Freier Fall. Finally, for his work in Die Welle, he won the award for Best Young Actor in 2018.
For more information visit our page Glamour Path.
-->