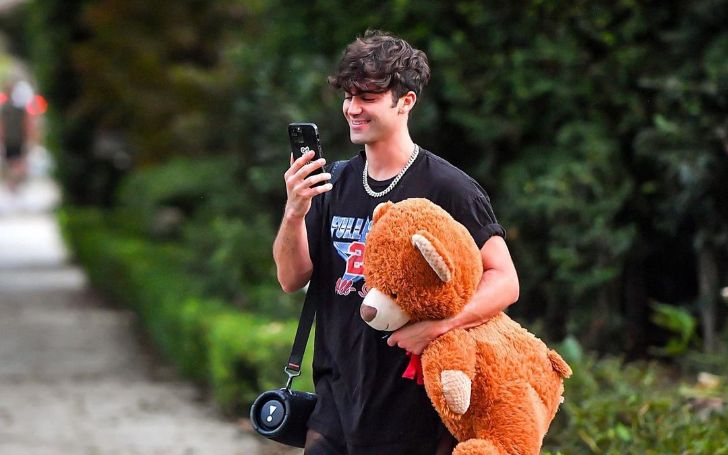 Max Ehrich is an American actor, singer, and dancer. He is famous for his acting career, particularly for his role as Fenmore Baldwin on the daytime soap opera "The Young and the Restless" and his role as Hunter May in the Hulu series "The Path." He has also appeared in other popular TV shows such as "Under the Dome," "100 Things to Do Before High School," and "Sweet/Vicious."
Ehrich has been recognized for his acting talent and has been nominated for several awards, including a Daytime Emmy for his role on "The Young and the Restless." In addition to his acting career, he is also a singer and has released several singles and music videos.
Although Ehrich is a multitalented personality he has gained even more attention in the media for his highly publicized relationship and subsequent breakup with pop singer Demi Lovato. S you may best recognize him as Lovato's ex-fiance.
Net Worth - How Rich Is Max Ehrich?
The net worth of Max Ehrich is estimated to be over $2 million. He is an actor and singer who has earned his wealth through his acting roles in movies, television shows, and soap operas, as well as his dancing roles and singing career. In addition to his acting work, Max has also done some modeling and has appeared in campaigns for brands like Abercrombie & Fitch.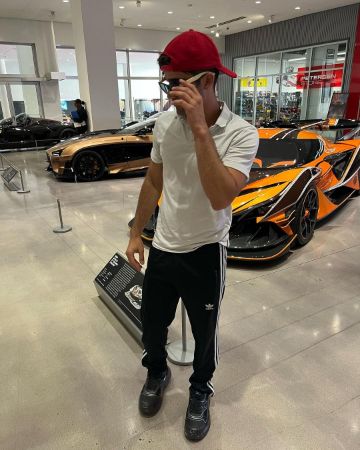 As of now, Max has been seen promoting fashion brands on his social media accounts, such as Perry Ellis and Calvin Klein. Additionally, he has been featured in campaigns for brands such as Guess and Dolce & Gabbana. He may also earn money from attending events and making public appearances for certain brands.
Early Life And Education: Did You Know Max Was Homeschooled?
Max Ehrich was born on June 24, 1991, in Marlboro, New Jersey, USA. He grew up in a supportive and loving family and was raised by his parents, Bruce Ehrich and Rhonda Green. His father was a professional pianist and his mother was a speech pathologist. Max inherited his love for music from his father and was exposed to various musical genres from a young age.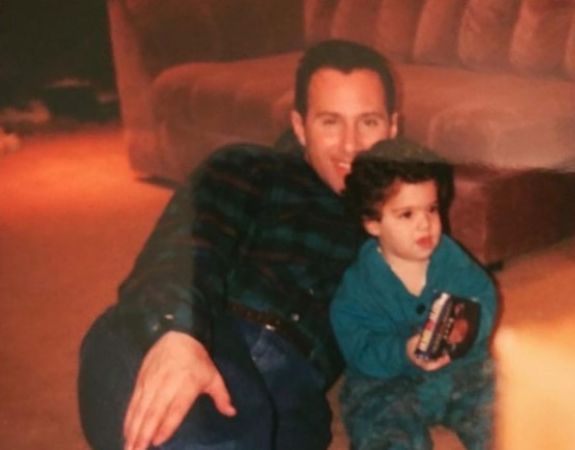 Ehrich was homeschooled for most of his childhood, and this allowed him to focus on his passion for music and acting. He started performing in local theater productions and also began playing piano and singing in church at a young age. Max later attended the Performing Arts School in New York City, where he studied acting, singing, and dancing.
Suffered Through Asthma And Scoliosis
Max Ehrich has been open about his struggles with asthma and scoliosis and how they have impacted his life. In a 2012 interview with Popstar! Magazine, he revealed that he was diagnosed with asthma at a young age and that he had to carry an inhaler with him at all times. He also mentioned that his asthma had caused him to miss school and work at times and that he had to be careful when performing physical activities like dancing and singing.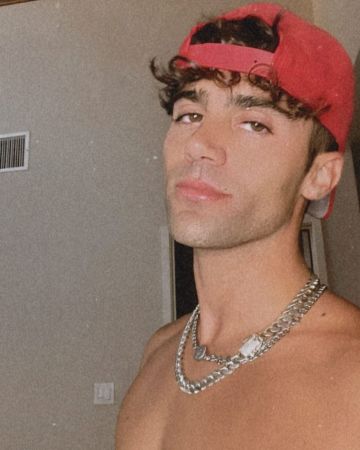 As for his scoliosis, Max revealed in an Instagram post in 2018 that he had undergone spinal surgery to correct his curvature. He shared a photo of himself in a hospital bed, thanking his fans for their support and saying that the surgery was a success. In the post, Max also mentioned that he had been living with scoliosis for years and that it had caused him a great deal of pain and discomfort.
Despite these challenges, Max has not let his health conditions hold him back. He has continued to pursue his career in acting, singing, and dancing and has become a successful performer in all of these areas. He has also used his platform to raise awareness about asthma and scoliosis and to encourage others who may be living with these conditions.
A Quick Look At Max Ehrich And Demi Lovato's Engagement
Max Ehrich and Demi Lovato began dating in March 2020, during the early days of the COVID-19 pandemic. They made their relationship public in May when they appeared in the music video for Justin Bieber and Ariana Grande's song "Stuck with U."
In July 2020, just two months after going public with their relationship, Ehrich proposed to Lovato with a stunning diamond ring. The ex-couple shared their excitement about their engagement on social media, with Lovato calling Ehrich the love of her life.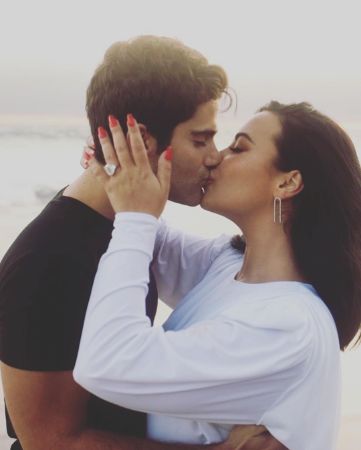 Unfortunately, just two months later in September 2020, reports surfaced that Ehrich and Lovato had ended their engagement. Ehrich took to social media to express his heartbreak, claiming that he found out about the split through a tabloid magazine. Lovato did not speak publicly about the break-up at the time.
The Reason Behind Ehrich And Lovato's Breakup
The exact reason for Max Ehrich and Demi Lovato's breakup is not clear, but it is reported that the couple faced some challenges in their relationship. According to sources, their busy schedules and the fact that they were both working on different projects in different locations made it difficult for them to spend quality time together.
Additionally, there were rumors that Ehrich was using Lovato for fame and publicity, which he vehemently denied. There were also reports that Ehrich was not entirely truthful with Lovato about his past, which caused a strain on their relationship.
Not only that but also Max faced backlash when thirsty messages he left on social media posts by Selena Gomez, Ariana Grande, and Miley Cyrus were exposed. Demi Lovato initially dismissed the screenshots as fake. However, though not confirmed, the controversy is believed to have ultimately led to the couple's breakup.
Lovato Revealed That She Was Struggling At The Time Of Her Engagement With Ehrich
In March 2021, six months after their split, Lovato released her documentary series "Dancing with the Devil," in which she revealed that she was going through a difficult time in her life at the time of her engagement to Ehrich. She was struggling with addiction and mental health issues and did not feel ready to be in a relationship.
Lovato announced the end of their engagement on September 24, 2020, just two months after Ehrich proposed to her on a beach in Malibu. In a statement, she said that it was a "difficult decision" to end their engagement but that she realized that "their future together was not going to work out"
Ehrich Is In A Relationship Now
According to an exclusive report by Page Six, Max Ehrich, the former fiancé of Demi Lovato, has entered into a new romantic relationship. He is reportedly dating actress Yamila Saud, though the relationship is said to be in its early stages. The couple met through mutual friends and have been seeing each other for about a month.
The romantic couple Ehrich and Saud were spotted together for the first time on Thursday evening, as they made their red carpet debut for the new Hulu series, "The Dropout." Our insider revealed that Ehrich was thrilled to have Saud by his side for the premiere.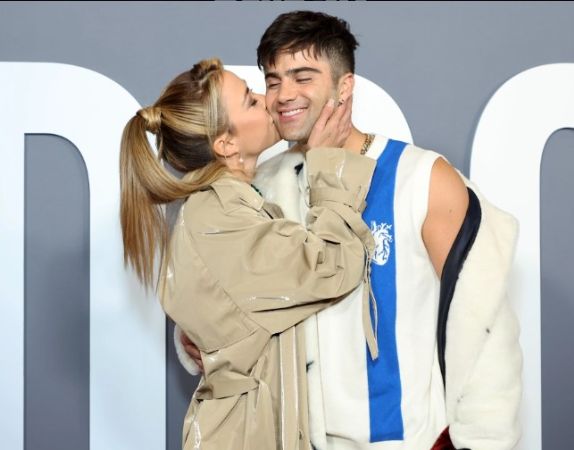 Saud shared several photos on social media that showed her affectionately kissing Ehrich on the cheek as they walked the red carpet together. It is unclear at this time how serious their relationship is, but it appears that the couple is enjoying each other's company.
Acting Career Highlights
Max began his acting career in 2004 when he appeared as Young Leo in the movie "One Easy Job." He continued to appear in small roles in movies and TV shows, including "High School Musical 3: Senior Year" and "Ugly Betty."
In 2012, Ehrich landed the role of Fenmore Baldwin on the daytime soap opera "The Young and the Restless." He played the role for over a year before leaving the show in 2013. During his time on the show, Ehrich was nominated for a Daytime Emmy for Outstanding Younger Actor in a Drama Series.
After leaving "The Young and the Restless," Ehrich appeared in several TV shows, including "Under the Dome," "100 Things to Do Before High School," and "Sweet/Vicious." He also appeared in the 2017 Netflix movie "Walk. Ride. Rodeo."
A Quick Look At Ehrich Singing Career
Max Ehrich is also a singer-songwriter and has been passionate about music from a young age. In 2012, he released his debut single, "Somewhere Else," which received positive reviews from fans and music critics alike. The song showcased his powerful vocals and heartfelt lyrics, and it was accompanied by a music video that featured Ehrich playing the piano and singing in a beautiful outdoor setting.
Since then, Ehrich has continued to release music and has shared his original songs with his fans on social media. He has released several singles, including "Ride," "Goodbye," "Afraid," and "Sandcastle." His music combines pop and R&B influences, and he often writes songs that are inspired by his personal experiences and relationships.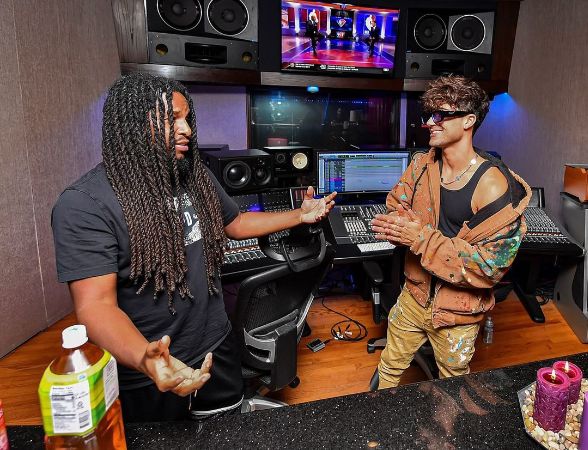 Ehrich has also performed live at several events and venues, including the House of Blues in Los Angeles and the Troubadour in West Hollywood. He has also shared his music with his fans through social media live streams and virtual concerts.
In addition to his solo work, Ehrich has collaborated with other artists on music projects. In 2020, he collaborated with Australian singer and songwriter Sahara Beck on the song "Tostada." The song was well-received by fans and showcased Ehrich's versatility as an artist.
Philanthropy Works Of Max
The actor and singer, Max Ehrich have also dedicated his time toward upbringing and the betterment of society. His philanthropic activities demonstrate his compassion and dedication to making a positive impact on the world.
Ehrich has worked with several non-profit organizations that aim to help children, animals, and those in need. The partner foundations include Make-A-Wish Foundation, which grants wishes to children with life-threatening illnesses, the Ryan Seacrest Foundation, which inspires and educates children through entertainment and media, and also PETA, an animal rights organization.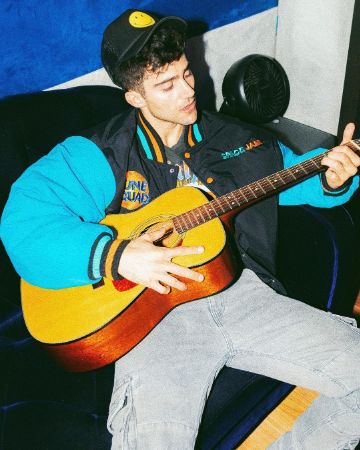 Ehrich has also supported The Thirst Project, which provides clean drinking water to people in developing countries. He also visited and spent time with children and families at Children's Hospital Los Angeles, a pediatric hospital that provides specialized care for children with serious illnesses and injuries.
Through Max's involvement with these organizations, he has not only helped raise awareness and funds for important causes but also shown a willingness to personally connect with those in need and make a positive impact on their lives.
Social Media Handles: Max Has Good Fan Servicing
On Instagram, Max Ehrich is available as @maxehrich. Moreover, he has a considerable presence with over 1.5 million followers. Similarly, he is also available on Twitter as @maxehrich. Also, he has a comparatively smaller community on the platform with over 426.4k followers.
Ehrich is known for being very friendly and engaging with his fans. Even with his large social media following, he never fails to interact with his fans through posts, comments, and direct messages. He has also been known to attend fan events, such as meet-and-greets and fan conventions, where he takes the time to talk to and take photos with his fans.
In interviews, Max has expressed his gratitude for his fans and the support they have given him throughout his career. He has said that he feels a deep connection to his fans and appreciates the opportunity to make a positive impact on their lives through his work as an actor and musician.
Follow Glamour Path to find out more interesting articles on celebrity biographies, relationships, and riches.
-->