Get to Know Matthew Trebek - Alex Trebek's Son With Jean Currivan Trebek
Published Sun Jan 19 2020 By Akki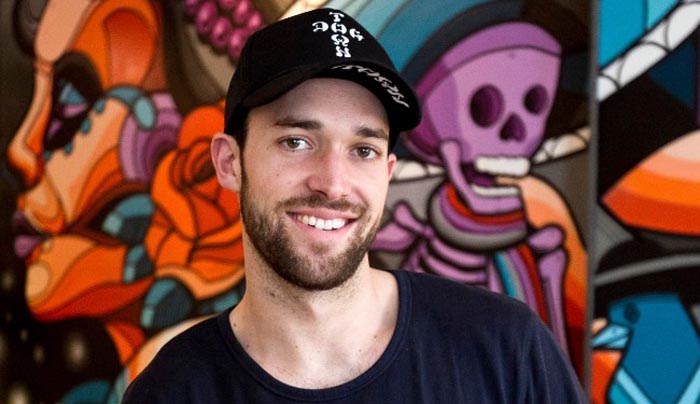 Matthew Trebek is a successful restauranteur, who runs two mini-hospitality palace Oso and Lucille in Harlem, New York. He is famous as a son of the eminent TV host; Alex Trebek and Jean Currivan Trebek. He was born in 1990, in southern California, United States of America.
Here are lesser-known facts about Trebek;
What's his Net Worth?
Matthew Trebek has a $2 million worth of wealth in his bank account. Most of his fortune is accumulated through professions such as businessman, bartender, and restaurateur. He is an owner and operator of the Mexican street food restaurant Oso and cocktail lounge Lucille.
In addition, his New York house, a Lexus car and accessories are included in his net worth.
House in NY
The multi-millionaire, Trebek lives in a gigantic building located in Harlem, New York. The premise has two bedrooms and three bathrooms as mentioned in the Daily Mail page. The house was bought in August 2015 for $1.92 million as a gift to son by loving father Trebek Sr...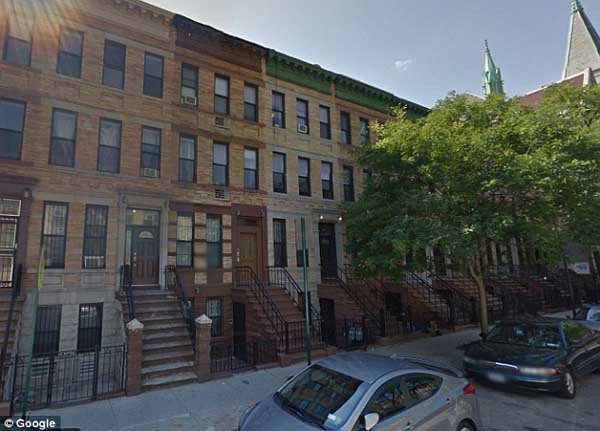 Sibling - Emily Trebek
When it's come to the family, Matthew is the oldest child of his parents. Besides him, the couple had a charming daughter Emily Trebek, born in 1993. She acquired a Bachelor's Degree in Psychology and Philosophy from the Loyola Marymount University in 2015. She is a real estate broker and TV personality based in Los Angeles, California.
Education - Alma Mater
Trebek completed his basic education from Campbell Hall School of Los Angeles, California. Likewise, she studied communication and business administration at Fordham University and received a degree in 2013. In the university, he was associated with a band/orchestra as a promoter.
Great Father and His Health Problems
Matthew, is the son of a renowned Canadian-American TV personality Alex Trebek. More likely, he is famous as a host of a game show; Jeopardy!, The Wizard of Odds, and Double Dare. He has contributed more than a half-century in the show business and earns around $10 million as an annual salary.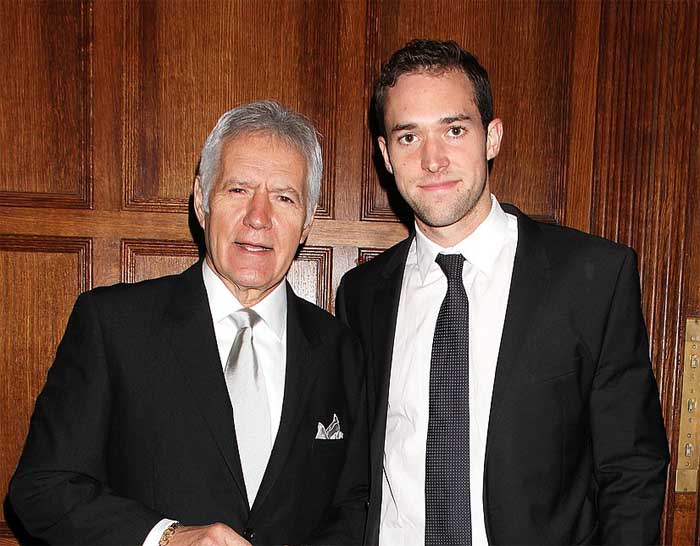 Following the personal life of a star, Trebek Sr. is having health issues. He suffered a minor heart attack twice in December 2007 and June 2012. By March 2019, he revealed being diagnosed with stage IV pancreatic cancer. Before diagnoses, he experienced continuous stomachaches but didn't have an idea as a disease symptom.
Successful Restaurateur
Matthew Trebek Jr is a co-owner of the mini-hospitality 'Oso' in Harlem, New York. He and his partner Nodar Mosiashvili runs the restaurant along with Chef Cassandra Rhodes. The restaurant serves varieties of the local Mexican street foods. The eatery has crossed the fourth year of success from its opening day.
The restaurant is usually full of a regular neighborhood people and a bunch of the students, being near to the City College. Pier to the successful business, they opened a cocktail bar Lucille in April 2019. The lounge functions as a coffee shop from 7 a.m. to 4 p.m., and later night transitions into a cocktail bar.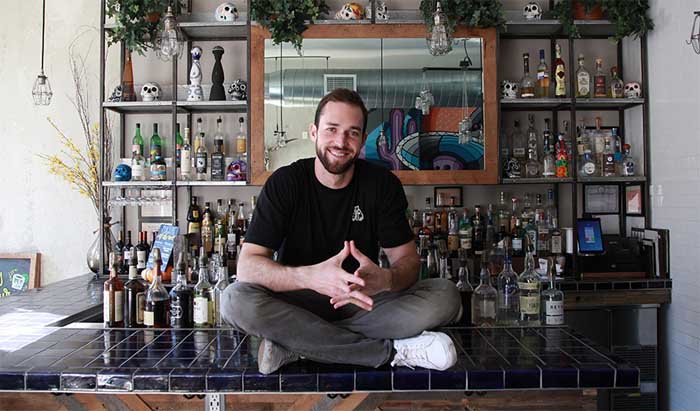 Bartender
Prior to his business, Matthew used to work as a bartender. He took a special course of mixology and customer service in the National Bartenders School for 2 months in 2011. After completion of the course, he starts to work at the Hospitality Holding in October 2011. Following his career, he met his future business partner Mosiashvili in the Library Hotel, where they worked together.
Social Work
Apart from being a businessman, Matthew Trebek has dedicated his precious time in social work. He always likes to come forward for good causes and has been involved with several non-profit organization. In September 2007, he joined Children's Burn Foundation as a volunteer, where he served until June 2009.
Stay tuned to Glamour Path for more Celebrities facts.
-->