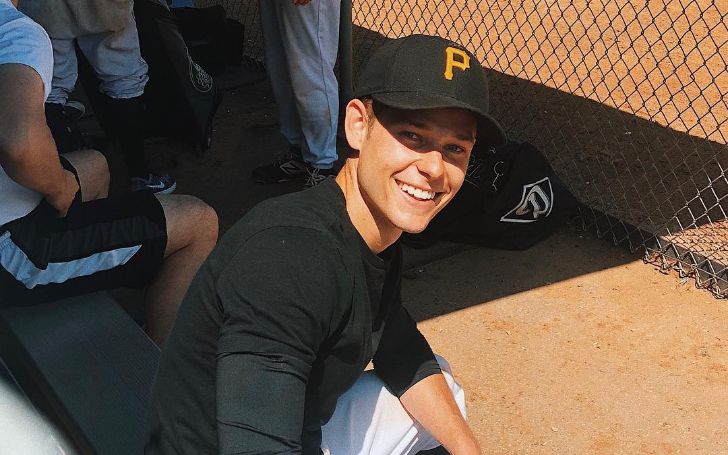 Mason Dye is an American actor who came to recognition after playing the character of Garrett, in the 2011 drama series Teen Wolf. Along with the series, he is also known as the cast of the movie Flowers in the Attic and the actor who played the character of Christopher Dollanganger.
Mason had been added to the new cast of season 4 of the horror hit, Stranger Things. He played the character of the recurring antagonist named Jason Carver. After being cast in the blockbuster hit show, he has gained more love and exposure in the industry.
Net Worth - How Rich Is Mason?
According to the web, the net worth of Mason Dye is estimated to be over $5 million. Throughout his career, Mason has played in several films and television shows throughout his career.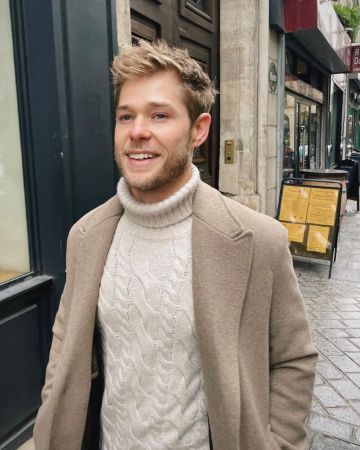 Mason's career highlights include numerous roles including the MTV series "Finding Carter" and the films "Wild Man" and "A California Christmas". Since he began his acting career in 2011, he has appeared in various hit films and television shows and has now become a successful and well-loved actor.
And so, Mason continues to work on new projects, so his net worth is constantly changing and may vary drastically from the provided estimated amount. And as you can see, he is living a comfortable and cozy lifestyle.
Early Life And Education
Mason Dye was born on July 15, 1994, in Shawnee, Oklahoma, and grew up in Ada, Oklahoma. While there's no information on his family background, it is reported that his father is a schoolteacher, and his mother is a homemaker. And so, apart from that, there's no information about his parents.
Mason was born in a household of five and has two siblings. He has a brother named Preston Dye and a sister named Taylor Dye. And yes, his sister Taylor is the same as Tae in the musical duo, Maddie & Tae.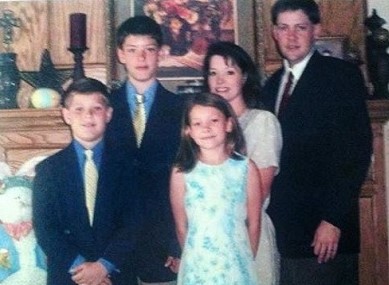 As per sources, Mason was interested in acting from a young age and participated in local theater productions in his hometown. He attended Ada High School, where he was involved in the drama club and participated in various school plays.
After graduating from high school, Mason moved to Los Angeles to pursue a career in acting. He enrolled in acting classes and began auditioning for television and film roles.
Relationship Status: Mason Is Dating Carmen Joiner
If you are a fan of Mason Dye and follow him on Instagram, you probably know that he is in a relationship.
Yes, you read it right. The Flowers in the Attic actor, Mason Dye is currently in a relationship with a woman named Carmen Joiner. You can verify this information after just a look at Mason's Instagram.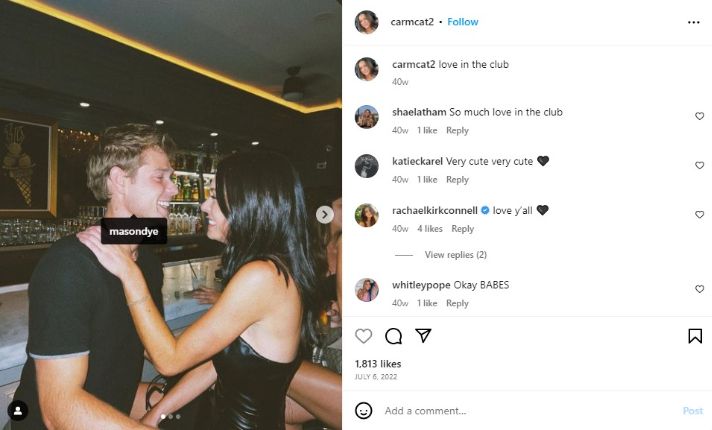 On further research, it seems that the couple has already celebrated their 4th anniversary. Mason made a post with a picture along with his girlfriend, Carmen, and captioned, "Happy 4th."
However, despite this, Mason has never publicly talked about his relationship with Carmen. Though his fans already know about this, his general viewers have no clue that he is in a relationship since he has never mentioned it.
Let's Take A Look At Mason's Career History
Mason made his television debut in 2011 with a guest role on the crime drama series "Lie to Me." Since then, he has appeared in various films and television shows.
Mason's first major role was in the TV series "Secret Diary of an American Cheerleader" in 2012, where he played the character of Hunter. He then went on to star in the MTV series "Finding Carter" as Kyle from 2014-2015. He also had a recurring role in the hit TV series "Teen Wolf" as Garrett Douglas in 2016.
In 2017, Mason appeared in the film "Wild Man," where he played the lead role of Brock. He also starred in the film "The Outfield" as Jack Sanders in 2015, alongside Cameron Dallas and Nash Grier.
Mason's most recent work includes the lead role in the 2020 film "A California Christmas" and its sequel, "A California Christmas: City Lights" in 2021. He also had a recurring role in the TV series "The Fosters" as Wyatt in 2015-2016.
Height & Weight Of Manson
Mason Dye is a young, handsome American actor who stands at around 6 feet (183 cm) tall and weighs approximately 75 kg (165 lbs). He has a slim and athletic build, with light brown hair and blue eyes.
Mason is often described as having a charming and charismatic presence on screen, and he has been praised for his good looks and natural acting ability. He also takes care of his physical fitness and often shares workout pictures on his social media accounts.
Philanthropic Activities
Apart from Mason's outstanding skills on the screen, he is also known for his philanthropic activities and his efforts to raise awareness for mental health issues. Back in 2019, Mason was appointed as the official spokesperson for the nonprofit organization Mental Health America. He has used his platform to speak out about his own struggles with anxiety and depression and to encourage others to seek help and support.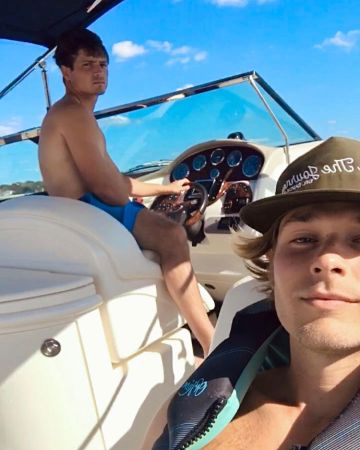 Mason has also supported other charitable organizations, including the Surfrider Foundation, which works to protect the world's oceans and beaches, and the American Heart Association, which promotes cardiovascular health and raises awareness about heart disease.
In addition to his work with nonprofit organizations, Mason has also participated in various charity events and fundraisers. He has participated in charity walks and runs, as well as celebrity sports events that raise money for good causes. And so, he is committed to using his platform and influence to make a positive impact in the world and to support causes that he is passionate about.
Instagram Handles
On Instagram, Mason is active as @masondye. Moreover, he has collected a big enough community of over 524k followers. Moreover, it can be said that he got more exposure ever since he appeared in season 4 of Stranger Things.
However, it seems that Mason is no longer active on Twitter. According to sources, he was previously active on the platform as @masondye. And the actor is also unavailable on Facebook.
Follow Glamour Path to find out more interesting articles about celebrity biographies, relationships, and riches.
-->