LAHH Star Masika Kalysha's Plastic Surgery and Tattoos – Before and After Pictures
Published Thu Aug 08 2019 By DGM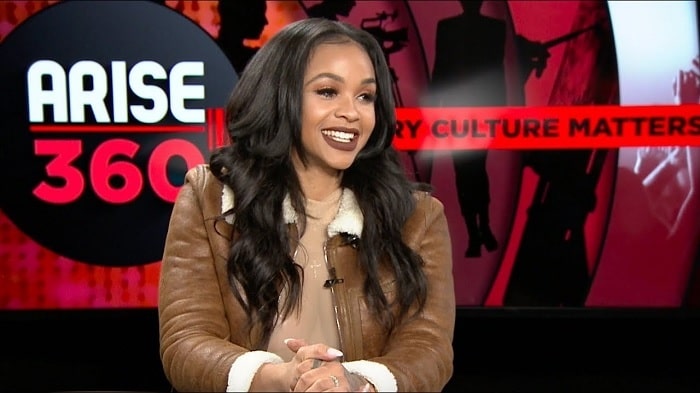 The former star of the Love & Hip Hop: Hollywood (LAHHH), Masika Kalysha has underdone three plastic surgeries and a number of tattoos that add extra spark to her beauty.
The American model, Masika Kalysha whose net worth is $200,000 has got inked and also gone under the knife at some extent. Want to know them? Here is a detailed information regarding it.
Before and After Plastic Surgery
The talented TV personality has made some noticeable changes after doing some valuable plastic surgeries in her body. We can easily notice the difference between her figure in the past and now.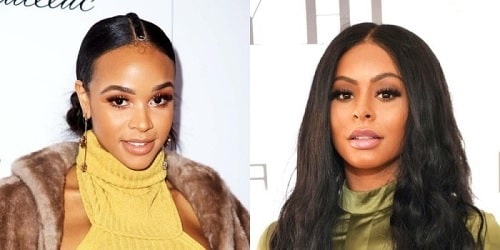 If we consider the picture of Masika in the past and in the present, we can easily notice that her lips have become a bit larger using lip fillers. Furthermore, her lips seems a bit enlarged after her successful lip augmentation.
While there have been several controversies regarding her lips surgery, she had also done surgery on her breasts and reduced it a bit in size. Also, Kalysha has also lifted her breasts through operation.
Lip fillers
The Growing Up Hip Hop: Atlanta star admitted that she had done lip augmentation in order to alter the appearance of the lips by increasing the full size of the lips using fillers.
The mother of one child, Masika, enlarged her lips using lip fillers and we can clearly see the difference now if we compare her photos from the photos of her past.
Breast Reduction and Lift
The former star of the Love & Hip Hop: Hollywood also has had her breast reduced and lifted through surgery. She stated this fact to be true via her post from her official Instagram account where she even recommended all her female fans to try the surgery from her surgeon friend.
As we can see that Kalsyha's breasts are bit small in size after the surgery. Also, her chest is a little lifted from how it was back before she had the surgery.
While the aspiring singer rumored to had the size of her breasts increased, we don't actually know if it is true. What we know is the 33 years old (as of May 2019) actor has reduced and lifted her breasts going under the knife.
Body Tattoos and Their Meaning
The former LAHHH star has 4 tattoos inked on her body which are as follows: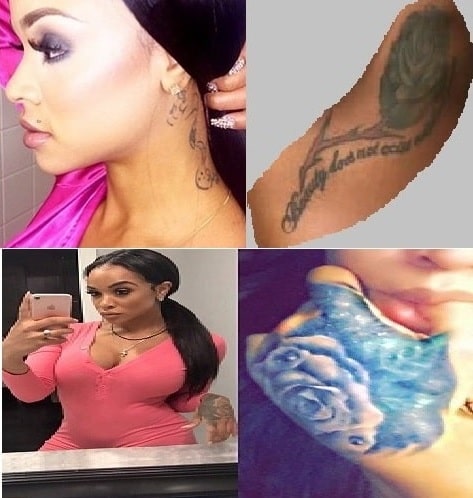 Rose On The Back of Left Hand
Masika Kalysha has used needle on the back of her left hand and has a rose tattoo. The rose on her hand symbolizes promise, hope and new beginnings. The gorgeous TV personality added various images on her Instagram account with her new ink from which one even included some TuPac lyrics.
Angel Tattoo On Forearm
The ex-girlfriend of Fetty Wap, Kalysha has also made a tattoo of a fallen angel that is looking downwards on her left forearm. The tattoo on Kalysha's hand may symbolize "rising above a troublesome past or event."
Tribal Design Inked On The Back of Left Ear
The gorgeous Masika Kalysha also has one tattoo on the back of her left ear. The tattoo has a complex design starting from the back of her left eat that goes down on her neck. We exactly cannot differentiate what sort of tattoo it is and what meaning does it hold.
Rose Below Left Breast
The sexy American actor also has inked herself on the area below her left breast and a writing that says 'Beauty does not exist'. The tattoo is of a rose with a thorny branch. The thorns on the rose may symbolize defense, lose and thoughtlessness whereas the beautiful rose on the top may symbolize hope, promise and new beginnings.
Visit Glamour Path for more celebrities and fashion news.