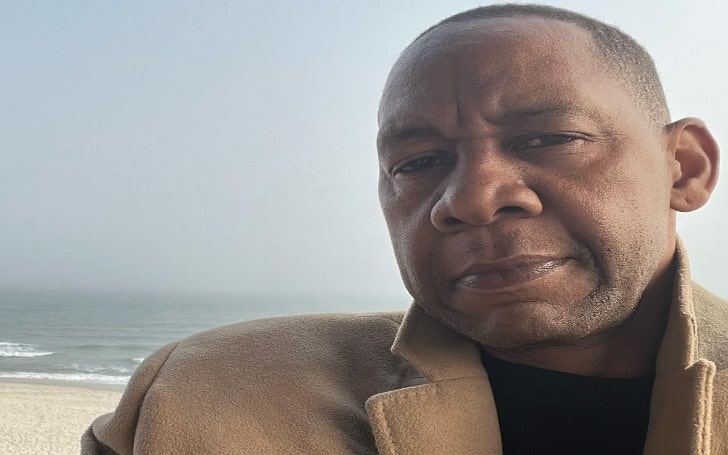 Mark Curry is a comedian, artist, and emcee from the United States. He rose to prominence as Mark Cooper's ex-basketball player turned teacher in the television series "Hangin' with Mr. Cooper."
The American artist also appears on the television shows "It's Showing At The Apollo" and "See Dad Run." Likewise, in the early 1990s, he was one of the hosts of the televised series "Its Showtime at the Apollo."
Early Life
Mark Curry was born on June 1, 1961, in Oakland, California, USA. The names of his parents and siblings remain unknown but he was the youngest of nine children. He went to St. Joseph's Notre Dame High School in Alameda and California State University, East Bay in Hayward. He was also a member of the East Oakland Youth Development Center (EOYDC), a local youth organization, as a child.
Curry trained and polished a comic act that he often practiced on customers while working at a drugstore after dropping out of college. These clients, as well as his family and friends, were the ones who finally convinced Mark to test his stand-up performance at local comedy clubs.
Mysterious Partner and Kids
Mark Curry, the entertainer, is usually confused with Mark Curry, the previous Blue Peter homosexual host, who wedded his ten-year boyfriend in 2008. People assumed he was gay because of the confusion, but the comedian is heterosexual and has two children with his wife. Curry is married, although he has not revealed any information about his wife.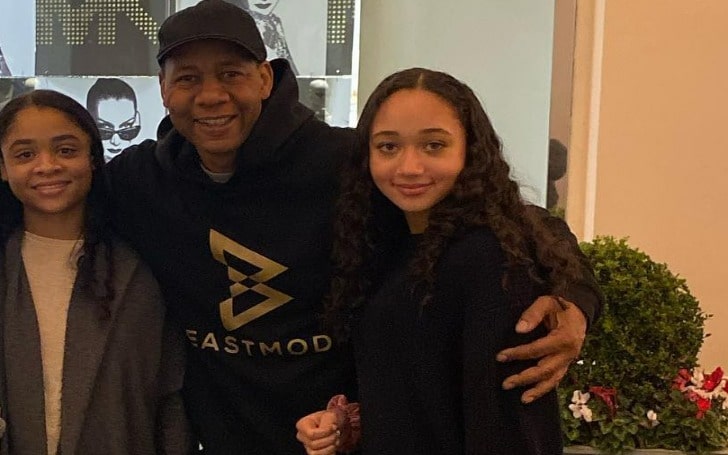 Despite his decision to keep his wife's specifics private, he has not shied away from expressing his affection for her. On Mother's Day 2020, Mark released a video on Instagram in which he surprised his wife with a drive-thru party. Curry and his partner have two kids, Gigi Curry and Camilia Curry. He frequently posts videos on social media of his daughters singing along to their favorite songs in the car.
Frightening Accident
On April 17, 2006, an aerosol can that had landed behind a water heater erupted, and Curry, who was doing chores at the time, was set on fire on more than 20% of his body, comprising his forearm, back, and sides. He spent months recovering at his residence.
Curry attempted suicide after awakening from a three-day state of unconsciousness, according to an Associated Press interview carried on CNN.com on February 17, 2007, but opted against it with the support of friends and fellow comedians such as Sinbad and Bill Cosby. He appeared on The Montel Williams Show to discuss the situation.
Acting Career
In 1991, he received his first television role at the age of twenty in Movie Actor Martin Lawrence's Talkin' Dirty After Dark. Curry's breakthrough performance came in the ABC sitcom Hangin' with Mr. Cooper, which premiered in September 1992. In the episode, he portrayed Mark Cooper, an NBA player-turned-substitute teacher/gym coach. Hangin' with Mr. Cooper lasted five seasons and had over a hundred episodes. He appeared as a guest star in the sitcom Living Single in 1994.
He made another cameo in the sitcom Martin in 1997. He later appeared as the quirky driving instructor Sergeant Easy on two episodes of The Jamie Foxx Show. Curry also appeared in the 1997 film Switchback and the 1998 film Armageddon. Curry had a recurring role as Drew Carey's employer, Robert Soulard, on The Drew Carey Show in 2000.
The same year, he also anchored the Comedy Central game show Don't Forget Your Toothbrush and appeared with his Hangin' with Mr. Cooper co-star Holly Robinson Peete on the comedy For Your Love. He later starred as physicist Norton Ballard in the Disney Channel Original Movie The Poof Point. Curry reconnected with Hangin' with Mr. Cooper co-star Dawnn Lewis, who played his on-screen wife Marigold in the film.
In 2003, he hosted the PAX-TV show Animal Tails and BET's Coming to the Stage. He appeared on Celebrity Mole Yucatan in 2004. He finished second to Dennis Rodman.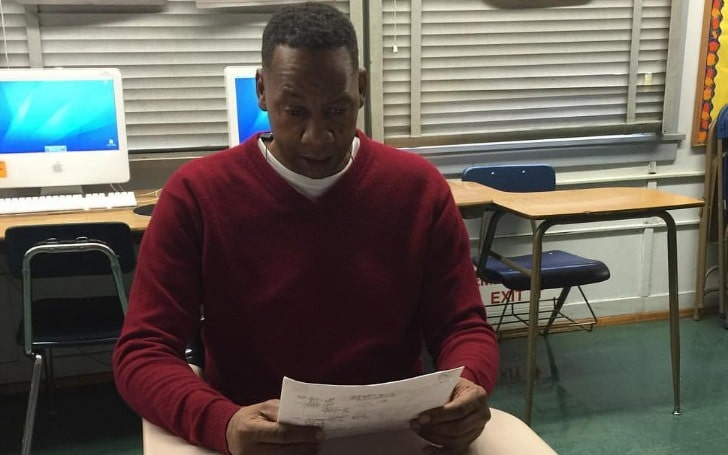 Mark appeared on an episode of Less Than Perfect in 2005 and appeared as Max Cooper on two episodes of Fat Actress. He made another appearance on an episode of the sitcom House of Payne in 2008. He performed a stand-up comedy set on The Comedy Festival Laffapalooza Special, hosted by Tracy Morgan, on November 30, 2008.
Curry anchored Jamie Foxx's FoxxHole Live every Monday in the Conga Room in Los Angeles from 2009 to 2011, which was broadcast on satellite radio stations Sirius 106/XM 149. He performed on the Royal Comedy Tour in 2012 alongside Sommore, Earthquake, Bruce Bruce, and Tony Rock. Later in his career, he appeared in two episodes of The Secret Life of the American Teenager.
He also appeared as Marcus, a friend of Scott Baio's character, in Nick At Nite's first-ever original live-action family sitcom, See Dad Run, which premiered in 2012. See Dad Run finally aired on the network for three seasons. Curry decided to join Sommore's Standing Ovation Comedy Tour in 2014, alongside Bill Bellamy, Tommy Davidson, and others. Bounce TV debuted the sitcom One Love, starring Curry and Sheryl Lee Ralph, the same year. He appeared as a special guest on Katt Williams' 11:11 Tour in 2018. He has also been performing stand-up comedy at the Hollywood Improv since 2018.
Musical Career
Curry appeared in Too Short's "I Ain't Trippin'" music video. He also starred in Bow Wow's "Take Ya Home" music video, where he played a father attempting to get his daughter a doll of the rapper. He was featured in the Oakland rap trio Luniz's 2002 song "Oakland Raiders."
As the song faded away, he delivered a funny monologue about his role as a pimp and his love for the big dank. Latest, he can be seen in Young Dolph's 2015 music video "Pull Up," which features 2Chains and Juicy J and is a tribute to the film "Coming to America."
Net Worth
Mark Curry's personal wealth or net profit is predicted to be $5,000,000 as of 2022. He has amassed a large fortune through his primary career as a comedian, actor, presenter, and screenwriter.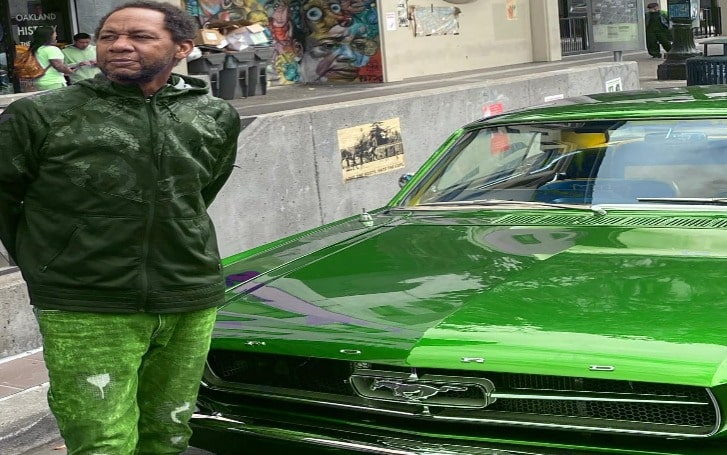 He has also made numerous television appearances in sitcoms, stand-up comedy, and as the presenter of Comedy Central. Indeed, his fortune will grow in the upcoming days.
His Ford Bronco got Destroyed
The car of this celebrity was destroyed by a massive tree that fell during the severe downpour that swept across Los Angeles, although the comic was not present. According to Curry's Instagram account, the fallen tree was so large that a local crew of firefighters was called in to assist with the cleanup. Mark captioned a video of the vehicle, "A TREE FELL ON MY BRONCO RIP 1995-2018. I simply lost my Ford Bronco to a tree today," Curry stated in the video.
The tree was so large that the emergency services had to come out to clean it up, but the footage is somewhat strange. They got a massive circular saw for the job, rather than cutting down the tree, they sliced across Mark's Bronco! He didn't appear to be that upset about it. We can tell that the car was completely damaged, given the massive sawing of its hood.
Social Media
Keep following the Glamour Path!
-->