Marielle Hadid: The Allure of Mystery Behind Gigi's Enchanting Sister
Published Fri Jul 14 2023 By prazu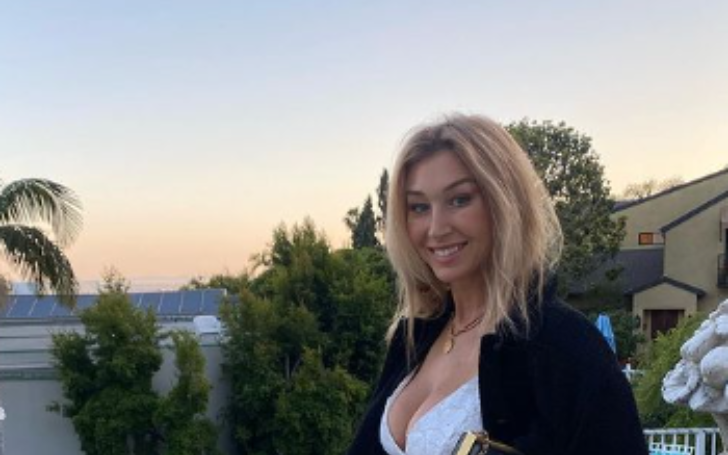 Marielle Hadid is an American Instagram star who is also an entrepreneur, designer, homemaker, and a popular figure on social media. She is part of a well-known celebrity family and is the daughter of reality star Mohamed Hadid.
Hadid is also the older half-sister of famous models Gigi Hadidand Bella Hadid. Learn in detail about Marielle's personal and professional life.
Marielle Hadid Early Life
Marielle Hadid was born on September 7, 1980, and she is currently 42 years old. She was born in Washington, D.C., USA, and her zodiac sign is Virgo. Marielle's parents are Mohamed Hadid (father) and Mary Butler (mother). She is the oldest daughter in her family and has a younger sister named Alana Hadid.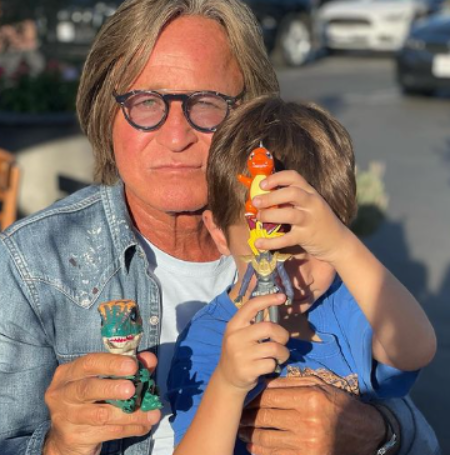 Hadid's parents got divorced in 1992. On her father's side, she has a stepbrother named Anwar Hadid and two stepsisters named Gigi Hadid and Bella Hadid. Her stepmother is Yolanda Hadid. Marielle attended the Academy of Art University.
Marielle Hadid Impressive Net Worth
Marielle Hadid has amassed a great fortune thanks to her professional career. Her entrepreneurial endeavors, combined with her presence in the fashion industry and social media influence, have contributed to her estimated net worth of around $1 million.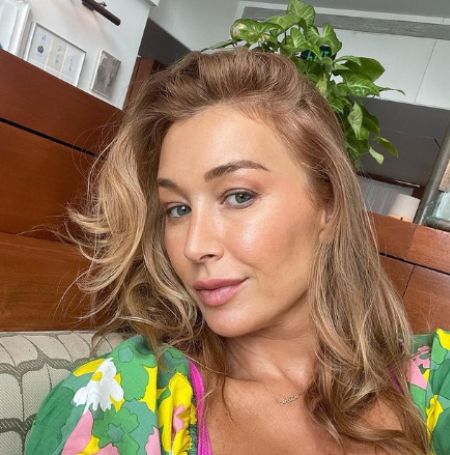 Hadid is active on social media like Instagram and has around 251k followers. Through her various ventures, Marielle has gained recognition and financial success.
Marielle Hadid Career Highlights
Marielle Hadid is well-known for her popular Instagram account @mariellemama. She frequently shares inspiring quotes from notable figures like Neil Young and Warren Buffett with her followers. Additionally, Hadid is involved in the fashion industry and co-owns an eyewear brand called "Hadid Eyewear" alongside her biological sister, Alana Hadid.
While there isn't much information available about her specific career, Hadid identifies herself as a fashion designer and entrepreneur. Her eyewear brand specializes in stylish frames and glasses, and she has been working in the design industry for two decades. In the past, she also held a prominent position as a top Women's buyer for Guess!
Over the last ten years, Marielle has dedicated herself to reimagining the modern concept of homemaking. She has undertaken home creation and renovation projects in various locations such as Texas, Arizona, and California. Throughout her life, Marielle has been involved in furnishing luxury homes and providing training for staff in this field.
Hadid has utilized her Instagram profile to endorse numerous products from different brands. She consistently promotes her website and page called Living Well With Marielle or @livingwellwithmarielle. Furthermore, she has recently endorsed various products and services including UNIQ Los Angeles Yacht Rental, IEX Helicopters, ettitude, SoftFrame Designs, and Nue Life Health.
Is Marielle Hadid Married?
Marielle Hadid is currently married, but there is limited information available about her wedding, including the date and venue. She has chosen not to disclose her husband's name. However, she has shared some romantic moments on her Twitter account.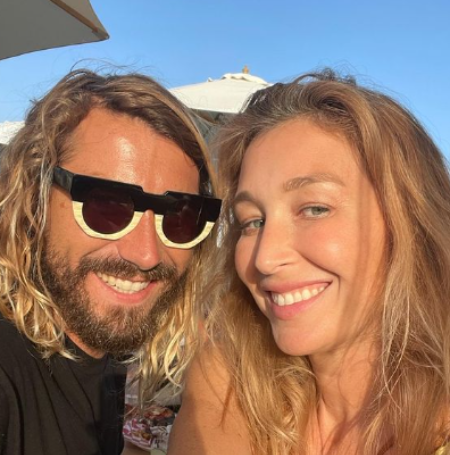 As per Famous Birthday, Hadid is a mother of two children: a son named Colton Aflato and a daughter named Colette, also known as Coco.
Marielle Hadid Sister Gigi Hadid's Journey in the Fashion Industry
Marielle Hadid's sister Gigi Hadid is a well-known American model and television personality. Gigi rose to prominence in the fashion industry at a young age and has since become one of the most recognizable and sought-after models in the world.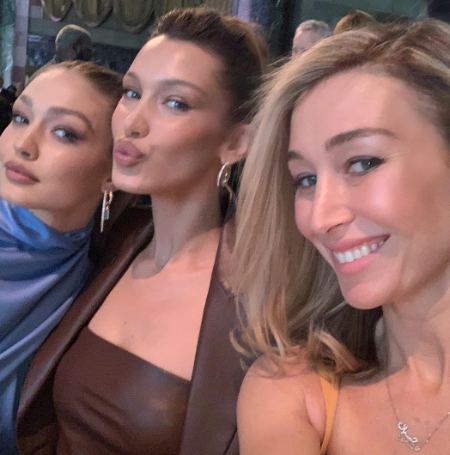 Hadid's modeling career began when she was discovered by the fashion industry at the age of two. However, Gigi officially started her professional modeling career in 2013. Since then, she has walked the runway for renowned fashion brands such as Chanel, Versace, Balmain, and Tommy Hilfiger. She has also appeared in numerous high-profile fashion campaigns and graced the covers of prestigious magazines.
Gigi's unique look, which combines her striking features, tall stature, and versatile style, has made her a favorite among designers and photographers. Her modeling success has earned her accolades and awards, including the International Model of the Year title at the 2016 British Fashion Awards.
In addition to her modeling career, Hadid has also ventured into television. She has made appearances in reality TV shows like "The Real Housewives of Beverly Hills" and has hosted the American Music Awards. Gigi has also used her platform to advocate for causes she believes in, such as diversity and body positivity in the fashion industry.
Gigi's impact on the fashion industry and her immense popularity on social media have made her a prominent figure among today's fashion icons. Her ability to effortlessly transition between high fashion and commercial campaigns has solidified her status as a versatile and influential model. With her undeniable talent and down-to-earth personality, Gigi continues to inspire aspiring models and capture the attention of fashion enthusiasts worldwide.
Stay tuned in Glamour Path for more celebrity updates.
-->