Marie Osmond Plastic Surgery – Before and After Pictures Comparison
Published Fri Aug 09 2019 By DGM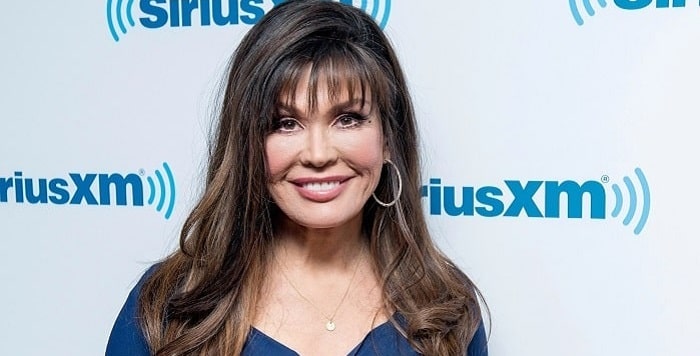 The American singer, author, and philanthropist, Olive Marie Osmond is linked with different rumors of going under the knife and having four plastic surgeries.
Marie has always been reluctant in reacting to the rumors of having any surgeries. She promotes skin line that is claimed to reverse aging symptoms in women. Here is brief information on the possible surgeries that she might have done:
Marie Osmond Before & After Surgery
The 'Dancing with the Stars' star has gone through a series of transformations throughout her career. From her face to her body, every part has gone through some kind of possibly true plastic procedures.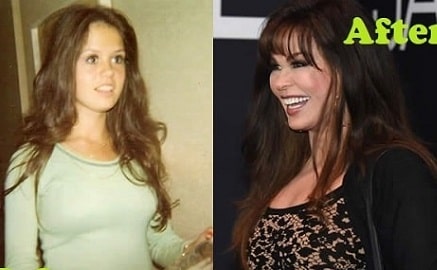 As you can see in the picture above, Mari has experienced changes in her whole body. She is rumored to have a nose job, gum lift, breast implants, and Liposuction.
Breast Implants
The 'Paper Roses' singer is expected to have breast implants and boosted them. Her breasts were comparatively bigger in the past too but they weren't as big as they are today. The picture we provided earlier clearly exemplifies that her breast size has increased to a shocking extent. Hence, fans speculate that she opted for breast implants and got her breasts enhanced.
Rhinoplasty / Nose Job
Marie Osmond is also rumored to have her nose modified through rhinoplasty. This is because her nose previously used to be more round with a broader nasal tip and the nasal bridge wasn't as slim as it is currently.
Moreover, the size of her nostrils has also decreased as if it has been trimmed through a cosmetic procedure.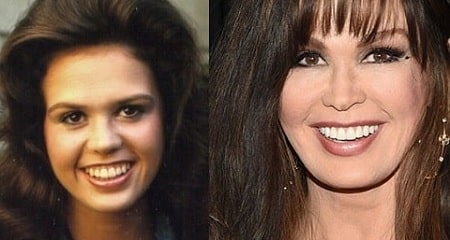 From the above picture, we can clearly conclude that Jessica Marie Blosil and Michael Bryan Blosil's mother doesn't have the same nose she had in the past. There is a huge difference in her nose as we look into her before and after pictures.
Liposuction
Steve Craig's wife is also speculated of having a liposuction surgery as she has managed to lose a lot of body weight. You would be shocked to know that she lost insane 50 kg of her body fat which she proudly tells everyone. Yes, that is a crazy amount of fat that she lost.
As Marie Osmond had such a wonderful weight loss, fans alleged her that she used the surgeon's knife and removed the fat from her body. While she credits her exercise and diet for losing 50 kg, it is extremely hard to do so. Therefore, she must have undergone a Liposuction surgery for refining her curves.
Teeth & Gum Line Modification
The 'Donny & Marie' star has also allegedly modified her teeth & gum line surgically. Her gum line exposed more than the normal leaving the teeth and whole gum easily visible whenever she smiled in the past. And when we see her picture from the present, her gum line does not expose much.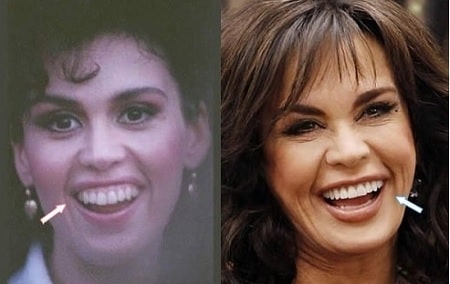 The given picture clearly hints that Osmond's gum line has absolutely changed. We can easily see that her gum used to expose a lot when she used to smile in the past. But that is long gone as her smile has become perfectly perfect today. Therefore, it wouldn't be wrong thinking that had the dental job done.
Visit Glamour Path for more information about celebrity plastic surgery rumors.
-->